Once known primarily for his comedic exploits, Jordan Peele is rapidly becoming one of the most iconoclastic filmmakers around. His debut feature Get Out gave us an idea of his talents as a filmmaker and a storyteller, for besides earning over $250 million at the box-office, it also earned him an Academy Award for Best Original Screenplay. Not too bad for a director making his first film, and that too about the deep-seated issues of race in America. Therefore, it is no surprise that there is a fair bit of anticipation for his next film Us, and while the first ...
Read Full Post
The Salesman is the new Iranian film by master filmmaker, Asghar Farhadi.  The story revolves around an Iranian couple (Shahab Hosseini and Taraneh Alidoosti) who after an earthquake, are forced to move into a new apartment. They both work as actors and are relatively happy with their current situation. But tragedy strikes when an intruder invades their home in the absence of the husband and he is now in search for the culprit. Taraneh Alidoosti and Shahab Hosseini in Forushande (The Salesman). Photo: Habib Majidi/IMDb Taraneh Alidoosti and Shahab Hosseini in Forushande (The Salesman). Photo: Habib ...
Read Full Post
Actress, screenwriter-cum-director Nia Vardalos, (famous for one of the highest-grossing romantic comedy films, My Big Fat Greek Wedding (2002)) is back in Tinsel-town after almost 14 years with a sequel; My Big Fat Greek Wedding 2. Nia Vardalos.Photo: Screenshot Director Krik Jones, along with Vardalos, tried a similar recipe consisting of an ethnic extended family household in order to tickle the taste buds and catch the attention of spectators. However, this time, the storyline is nothing great. It's the same eccentric Greek family with lots of dog-tired jokes and all this is downright unappealing. The plot ends up draining ...
Read Full Post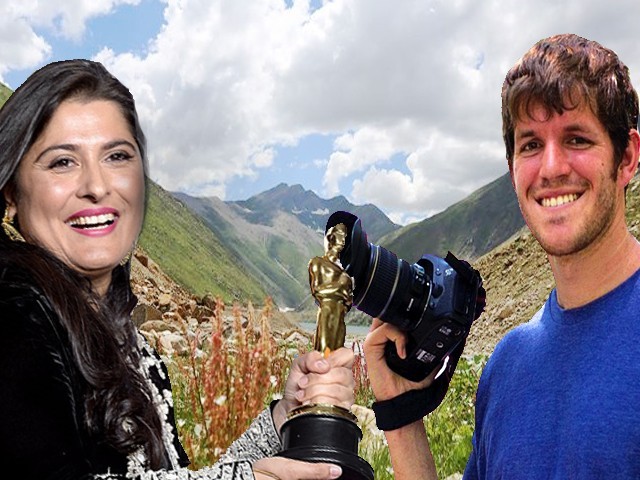 Like so many in Pakistan, I was pleased when American photo-blogger Brandon Stanton, founder of Humans of New York, visited the country to tell the stories of every day Pakistanis. As with his other excellent work, Brandon shared some moving tales, creating empathy as only he can. At the end of his Pakistan series, Brandon moved on to a despicable social ill of Pakistan: Bonded Labour, which is used to victimise thousands of Pakistanis and has been described as modern day slavery by the United Nations. Like any good journalist, Brandon highlighted the issue by sharing several heart-breaking stories alongside striking photos while relating some ...
Read Full Post
Billions is an American drama series created by Showtime. Damian Lewis is starring as Bobby Axe Axelrod, a hotshot billionaire hedge fund mogul. He is seen as a powerful individual overseeing his own capital portfolio management company by the name of Axe Capital. Academy award nominee Paul Giamatti is starring as Chuck Rhoades, a virtuous federal prosecutor in the Southern District of New York trying to bring down Axelrod's empire. It all begins when Chuck Rhoades, through his liaison with FBI, gets wind of information regarding shady transactions and insider trading practices taking place at Axe Capital, through which they make ...
Read Full Post
No matter how much the world wants to, it cannot sweep women under the carpet, dust off its hands and pretend it never happened. Gender equality is still an issue. But the misogynists would have you believe otherwise. Even though the world has advanced in various fields, human rights seem to be the point where evolution screeches to a halt. I have had my fair share of confrontations with patriarchy. There were times when my strength surprised me. And there were times when I hung my head in resignation. Every woman knows that when she stands in a ring against ...
Read Full Post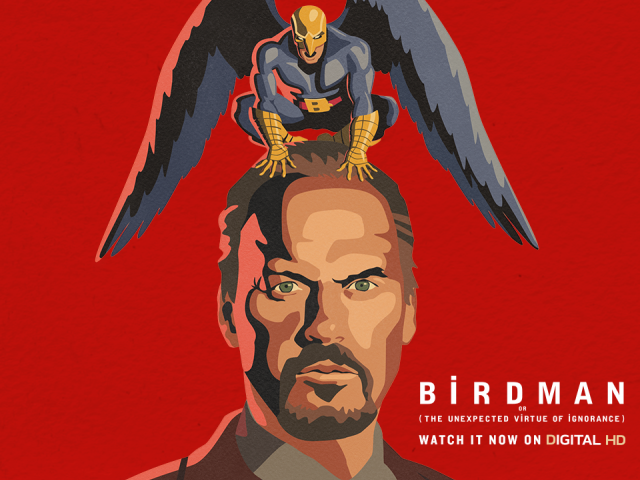 Birdman has become the latest film to join the likes of 12 Years A Slave, American Beauty and Forrest Gump by winning the Academy Award for Best Picture. While many people are still sulking over Boyhood's loss, I for one believe the Academy got it right this time. Birdman is Alejandro Gonzalez Inarritu's masterpiece of our time. Bold in execution, the film is a technical showpiece that succeeds on just about every level. Birdman is a fascinating behind-the-scenes look into Hollywood, and the psyche of an actor. It's also a satire on the film industry. While there have been many ...
Read Full Post
Outlawed in Pakistan won an Emmy this year for Pakistan and this is a triumph that must be celebrated on many levels. Pulitzer Centre grantees Habiba Nosheen and Hilke Schellmann spent five years in making this 45-minute-long short film, exposing the inherently flawed justice system of Pakistan. It's another addition to the success spree of alternate filmmaking in Pakistan, two years after Sharmeen Obaid Chinoy won an Academy award for her documentary. It's also an endeavour to bring forth the severe violation of women rights and how women, from extremely opposite social and economic backgrounds, work together to empower women all ...
Read Full Post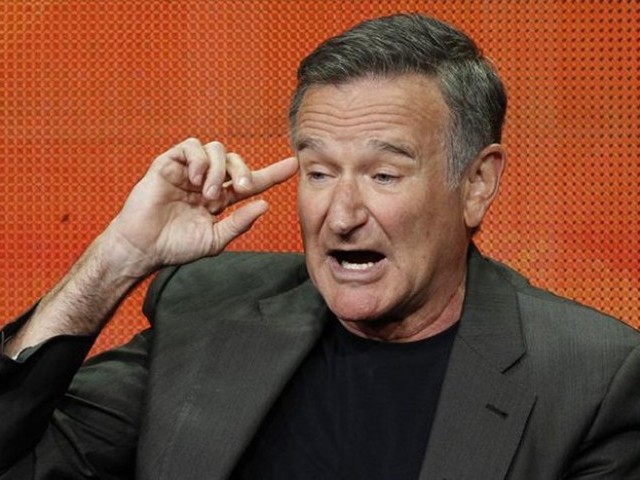 Robin Williams- when I hear that name I think of my childhood. Watching Robin portray amazing characters like in the film Jack, a young soul trapped in an old man's body or being stuck in a board game in the movie Jumanji. When you watched him on the screen, it did not feel like you were watching a comedy legend, it felt like you were watching a kid, just like yourself, going through these extraordinary obstacles. He was never an old man trying to act young in a family comedy film, like most of the actors you see nowadays. He owned every ...
Read Full Post
With a runtime of barely 40 minutes, Saving Face is short for a documentary, but it has the might to touch the soul with the potency of a powerful full length feature. Directed by Daniel Junge and Sharmeen Obaid Chinoy, this 2012 Academy Award winner for 'Best Documentary (Short Subject)' is a glimpse into the lives of several acid attack victims in Pakistan, their tormentors, and the good people fighting to help them find some light in the haunting darkness of their situation. One of these Good Samaritans is Dr Mohammad Jawad, a ...
Read Full Post