The Salesman is the new Iranian film by master filmmaker, Asghar Farhadi.  The story revolves around an Iranian couple (Shahab Hosseini and Taraneh Alidoosti) who after an earthquake, are forced to move into a new apartment. They both work as actors and are relatively happy with their current situation. But tragedy strikes when an intruder invades their home in the absence of the husband and he is now in search for the culprit. Taraneh Alidoosti and Shahab Hosseini in Forushande (The Salesman). Photo: Habib Majidi/IMDb Taraneh Alidoosti and Shahab Hosseini in Forushande (The Salesman). Photo: Habib ...
Read Full Post
Making it as an independent filmmaker in Pakistan is not easy. Having a film industry that consistently puts dance numbers, good-looking actors and fancy costumes over character, story and plot is bad enough. But the fact that studios here are not ready to invest and original ideas only makes it worse. But that hasn't stopped aspiring filmmaker and playwright Hamza Bangash from bringing his ideas to life and overcoming a number of barriers that can come in the way of any aspiring filmmaker. In 2014, his short film Badal premiered at the Cannes Film Festival's Court Metrage, which is an incredible achievement in itself. And now, two ...
Read Full Post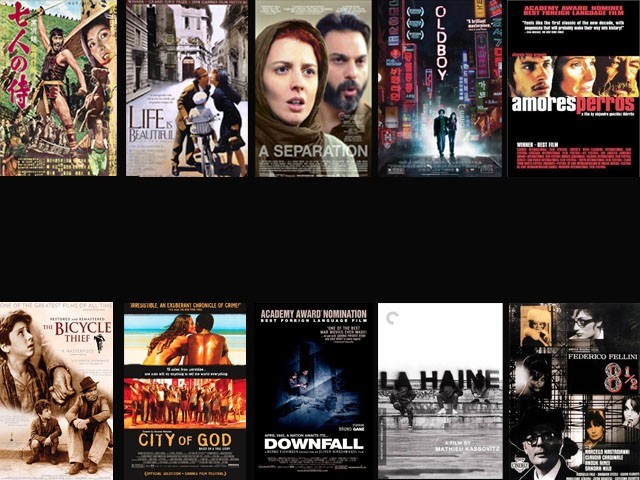 While all of us have seen classic Hollywood, Bollywood and Lollywood blockbusters, many of us are unaware of a lot of amazing movies that have been directed by foreign film industries which are equally worthy of our attention. Therefore, I have come up with a list of 10 such foreign movies which I believe everyone should watch in order to appreciate cinematic finesse and art of other regions as well. Seven Samurai – Japan, 1954 Photo: IMDb Akira Kurosawa is an auteur in the broadest sense. His work has influenced many people including the likes of Francis Ford Coppola, George Lucas and ...
Read Full Post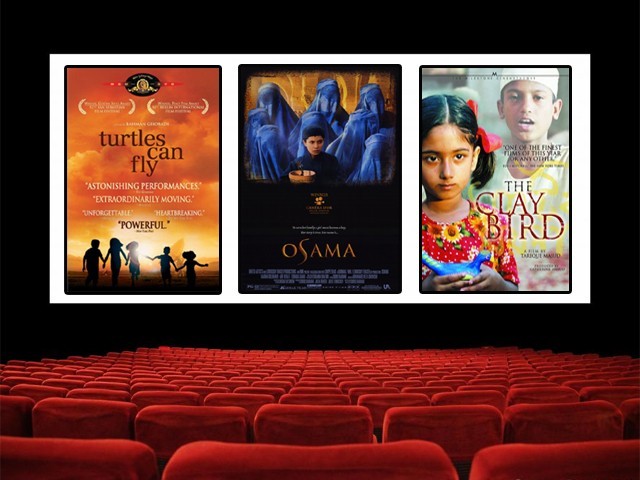 Pakistan might not have the best movie industry in the world but Muslim countries across the world have managed to spread some truly phenomenal messages and cultural insights through their films industries. The Iranian cinema's popularity in European film festivals and their recent Oscar win, is but one example of Muslim cinema's increasingly transforming and often very realistic nature. In light of that, here are three thought-provoking films from different Muslim film industries that are sure to leave you pondering upon the many facets of Islamic beliefs and Muslim cultures. They will also highlight the drastic parallelism between foreign Muslim societies and ...
Read Full Post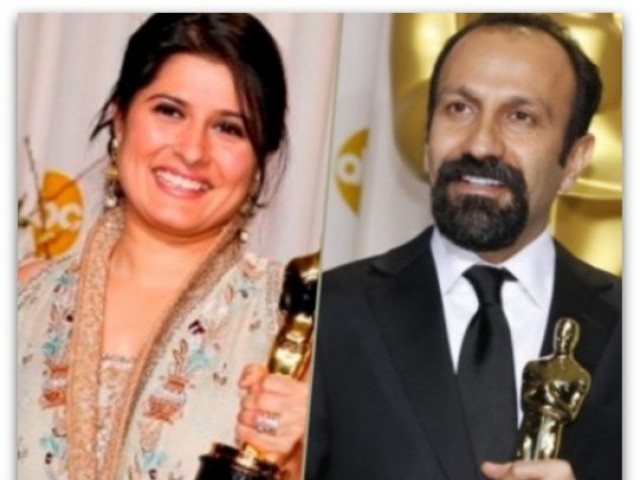 When the name Asghar Farhadi was called out as the winner of the prestigious award in the category for Best Foreign Language Film, for his film 'A separation', I immediately texted my best friend, who happens to be Iranian, congratulating her, while doing a little dance of happiness for a fellow Muslim country's achievement. Many of my Muslim friends also updated their statuses, even though they were not Iranians. However, when Sharmeen Obaid-Chinoy's name was called for Pakistan, in the category Best Documentary, Short Subject for her film "Saving Face", my entire Facebook feed flooded ...
Read Full Post