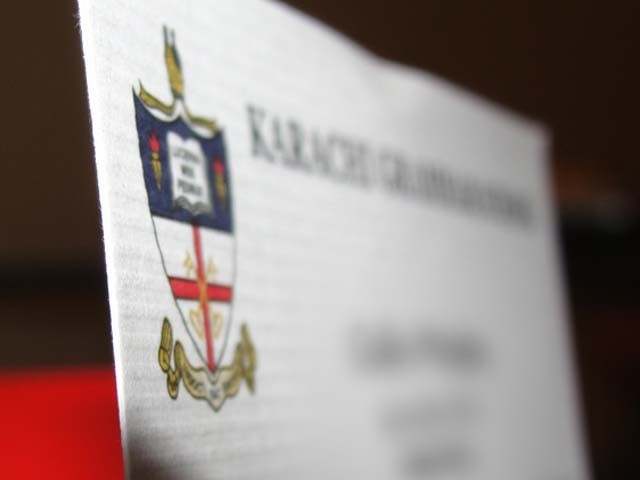 Like many Karachiites who get very good results in their 'O' levels, I decided that my grades were my ticket to the prestigious Karachi Grammar School (KGS). KGS, you see, practises a vague semblance of meritocracy (and maintains its college admission rate records) by allowing a handful of high-achievers into their hallowed gates at the A-level stage. People nod impressively if you tell them you went to KGS, and in a city obsessed with class and nepotism, the doors of KGS mean opportunity and exclusivity. In short, the school represented to me an elusive and exclusive glamour that I ...
Read Full Post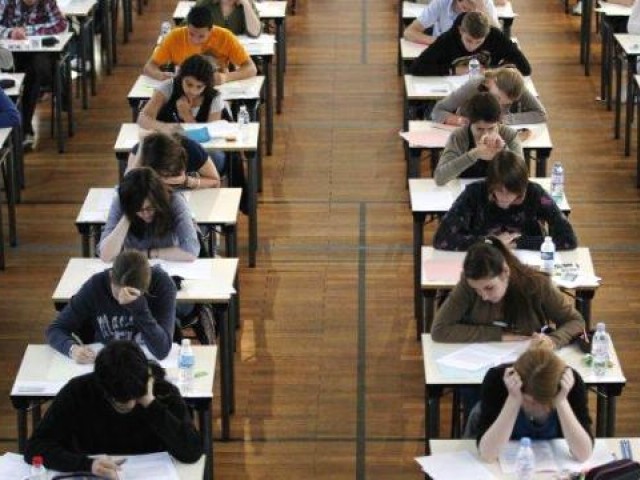 I quite frankly am a literary snob. I have always considered my writing style to be objective, my arguments well-reasoned and my expression refined. That is, until a comment I got from one of The Express Tribune blogs teams' rejection e-mails entirely took me off-guard. It said, and I quote,  "It reads like an essay and does not have enough personal touch." All my snobbishness went down the drain after reading this. Something like an ego-deflation process seemed under-way because, try as I might, I could not argue with the accuracy of this brief direct, slightly cruel, analysis. At first, I was incredulous. How could something that ...
Read Full Post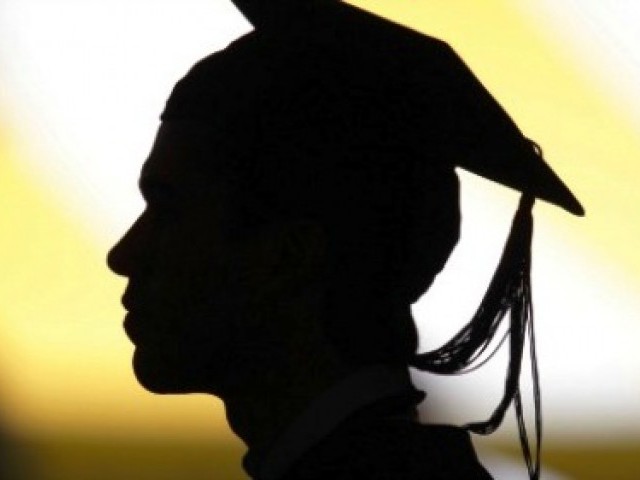 Pakistanis constantly face the dilemma of choosing the right education system for our children. Most of us, no matter which education system we belong to, would somehow always prefer the Cambridge system over the local Matric system when it comes to choosing for our children. I, myself, would make that choice. The reason is very clear: the British education system 'imported' for our progress is undoubtedly better than the home grown one. Children who get the opportunity of appearing for Cambridge International Examinations tend to have an edge over the Matric students. But the edge comes at a high price – inequality. ...
Read Full Post
Myra sits in her exam centre and carefully looks at everything inside the exam room, taking in every minute detail around her. She looks for any means of entertainment, or something ─ anything ─ that would reduce this boredom. Her friend purses her lips which reveal her annoyance at Myra, too afraid to show any real emotions for fear of the invigilator. The invigilator, a stout, stern woman moves her eyes around the room like a hawk, ever ready to catch any miserable brat hand gesturing or passing random smiles. One can't smile, speak, or move their arms to stretch as ...
Read Full Post
Politicians agree that the education system in Pakistan has failed. When they are not arguing about whether or not a section on jihad is necessary, most agree that the country requires more schools and a unified curriculum.  When it comes to education, politicians and bureaucrats love building schools and talking about reform. However, building schools is something tangible and easily achievable; they hang banners, pose for a photograph, pray before an inauguration plaque, and bask gloriously in the satisfaction of constructing a new school. Curriculum reform is also another talking point, but there doesn't seem to be a lot of agreement on exactly ...
Read Full Post
I taught A' Level law for a good 8 years, and then I quit. I was dejected because I think I always ended up seeing my students as my children and I was appalled at what the system was making me do to them; focusing on just getting the much desired 'A'. Lately, some students (not all) would start rolling their eyes or looking at their watches the moment I would talk to them about anything that might entice them into becoming better people. No, I did not preach in class but I did expect them to think about their ...
Read Full Post
"Art tuitions?" Two heads shake somberly in unison at the prospect. "But I thought Art was…" "Don't even think about saying it's innate. It's not." Students across Karachi will unanimously testify that after-school makeup tuitions exist for every subject under the sun. But, this was the first time we had heard of someone taking tuitions for Art. Perhaps it was nervous backlash against one of the worst O' Level Art results ever this year when the Cambridge International Examinations suddenly decided to give the Monets of my class Bs and Cs? Did we have to go to Art tuitions now because we suddenly ...
Read Full Post