Me: "These live-action adaptations of animated classics are such a racket. Disney is basically reselling us the same story with these pointless remakes, because why would they spend time and energy on creativity and new ideas when they can just use the powers of nostalgia to manipulate us into giving them all our hard-earned money? Shame on you, Disney!" Can we all make a pact not to see the Aladdin and Lion King reboot so we get something new and original from Disney for the first time in 10 years — Coleo is Cooleo (@coleoisherio) April 11, 2019 Also me: "Oh my ...
Read Full Post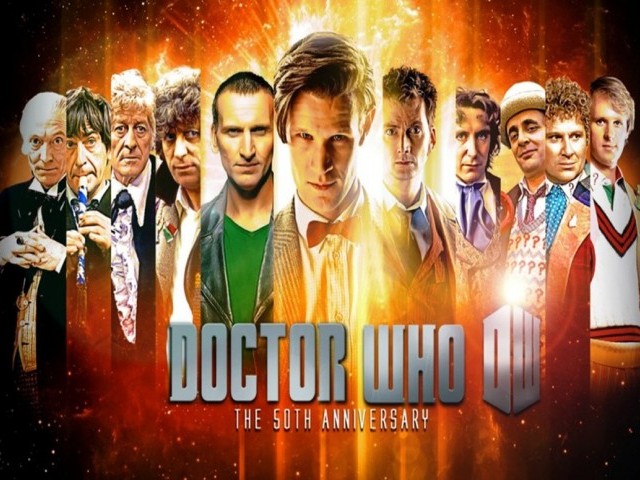 The 'Doctor Who' 50th Anniversary special finally hit the airwaves on Saturday November 23, after the endless amount of hype, merchandise, spoilers and speculation. The episode has received a Guinness World Record for the worlds largest ever simulcast of a TV drama after being broadcasted in 94 countries across the globe. More than 1,500 theatres worldwide screened the show, some even in 3D. 'The Day of the Doctor'. Photo: Reuters Spoilers ahead! Although the viewers were anticipating big, promising events from 'The Day of the Doctor', it surprisingly leaves out the major villains of the series to focus on the history of Gallifrey. ...
Read Full Post
If you liked Shrek, you're going to love Puss in Boots. This is the story about the orange tabby cat, first introduced in Shrek 2, another cat, and an egg. It delves in to the exciting life of Puss before he met the green ogre and Donkey. Watching Puss in Boots made me realise three things: 1) Cats are funny 2) Self-obsessed Spanish cats in high-heeled musketeer boots are even funnier 3) Vain Spanish cats voiced by a husky Antonio Banderas are flat-out hilarious. The movie starts with Puss escaping a bounty hunter. He learns that the magic beans he has been searching for are ...
Read Full Post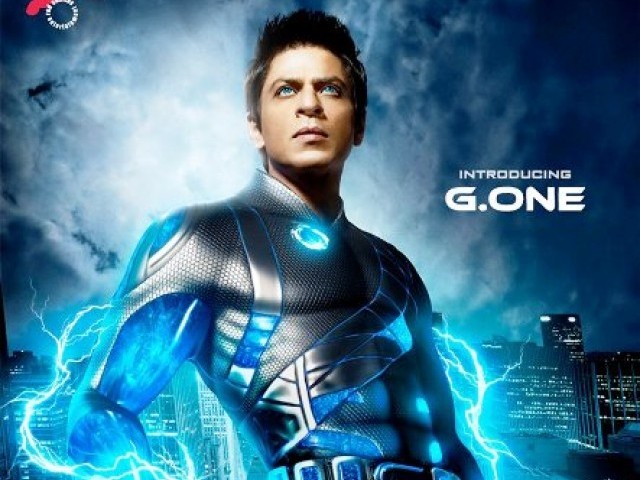 Ra.One is extremely illogical, unevenly paced, clumsily acted at times and misses a lot of opportunities – yet like that annoying stray cat, which rubs against your leg outside of your house every day, the film is somewhat charming, even if its flaws do scratch you on the face along the way. This charm, in large part, is due to Armaan Verma (Prateek Subramanium), the charismatic child actor in Ra.One who easily steals every scene he takes part in. This is his first Bollywood shindig, and obviously uncorrupted by the exaggerated acting culture of the Indian film industry, he does ...
Read Full Post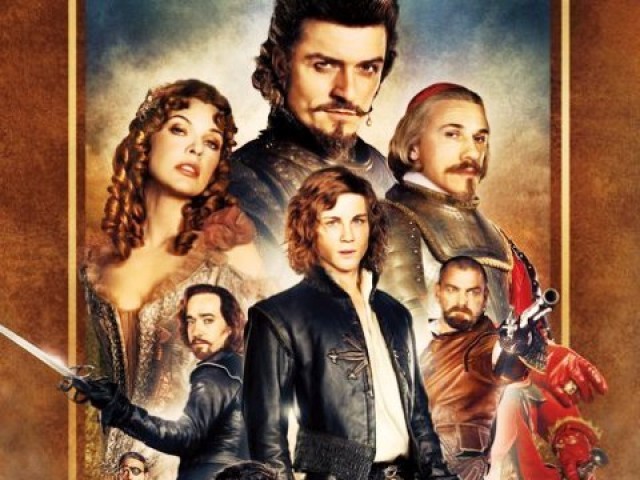 Very early on in The Three Musketeers, the servant Planchet (James Kimberley Corden), in a scene that falls distinctly flat, is discourteously awoken while sleeping on the balcony, by loads of pigeon droppings on the face. In more ways than one, this failed scene sums up the entire film; not only does The Three Musketeers stumble clumsily from passage to passage, but on the whole, for viewers, feels like having pigeon poop dropped on one.  Directed by Paul WS Anderson, whose career highlights include mediocre video game based films like Mortal Kombat (1995), ...
Read Full Post
Two years ago, I saw, what was at heart, a simple tale of romance and ecology, disguised as a sci-fi adventure about blue monkey people. Avatar cannot claim to be the greatest story ever told, but it was told well, and more noticeably it was the banner bearer for what 3D movies could be. It quickly became the most successful movie of all time, pushing Titanic off of the top spot. The two films used to have only one thing in common, their director James Cameron, but next year they will have another – I await with some trepidation the ...
Read Full Post
The Smurfs is a 3D adaptation of our beloved childhood cartoon, but this time the blue Smurfs drown in the deep blue sea, and even Neil Patrick Harris, who has proven he can save just about any sinking ship, cannot make this boat float. For those unfamiliar with the concept, The Smurfs are mythical characters who come from a magical village. Each Smurf is named after its personality trait. The 3D animation starts off with a vibrant essence of colours, showing happy, joyful Smurfs living harmoniously in their village which is magically isolated from the human eye. The Smurfs keep away from an ...
Read Full Post
"No cigrahtt." "But…why?" "No." "Ok…so can I just leave my pack with you-" "No!" This is usually the sort of scene that awaits me at Cinepax, the crown jewel of Rawalpindi. Because Islamabad proper doesn't have any massive entertainment venues, we have to leave the city for a movie. Still, Cinepax is no longer a novelty (thank God). People are getting accustomed to going to the movies; they're learning to behave themselves. The crowd has become tolerable. Yet some issues remain unresolved. Not allowing gum and lighters I understand – there are Rawalpindi sociopaths out there who're fond of pyrotechnics and sticking masticated Juicy Fruit wads ...
Read Full Post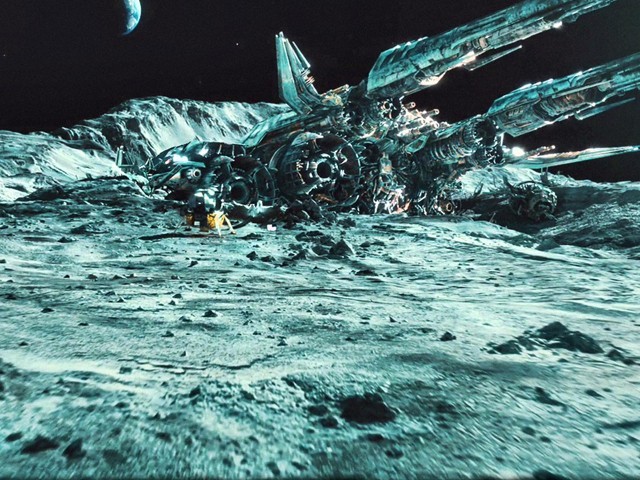 Watching a Michael Bay movie must be similar to what I imagine it is like for patients on the receiving end of a colonoscopy – there is always a bit of a fear. After all, this is the director who, in 2001, took a historic tragedy and unintentionally turned it into a three-hour comedy in the form of Pearl Harbor. The experience is numbing, considering that you can fit the plots of Bay's entire work on the back of a matchbook; after either ordeal is over, any enjoyment you may have felt is accompanied by feelings of guilt. Dark of ...
Read Full Post