If you were a child in the 1980s, you would surely know how nothing could even come close to beating the sheer thrill of racing bikes with friends through the streets of your neighbourhood, unless you have experienced Stranger Things. The kids are back on their bicycles, and boy are we psyched!  Last year's sleeper hit, along with being a damn good TV series, was a nostalgic trip down memory lane for all of us who had spent their childhood during the 1980s. Season one left us with some huge questions, so the second season, which later got confirmed, was always a possibility. ...
Read Full Post
Whether you are a football fan particularly following West Ham United or prefer Asian shopping or dining at Green Street, then you are expected to have travelled to and from Upton Park Underground Station. Upton Park being, a district in the London borough of Newham, is an area that you would normally attribute to a large non-White population with welcoming environs for its migrant population. The borough, amongst other ethnic inhabitants, hosts a vast number of Muslim diaspora; in fact making it the second largest for the population of Muslims in the United Kingdom. Last week, in the heart ...
Read Full Post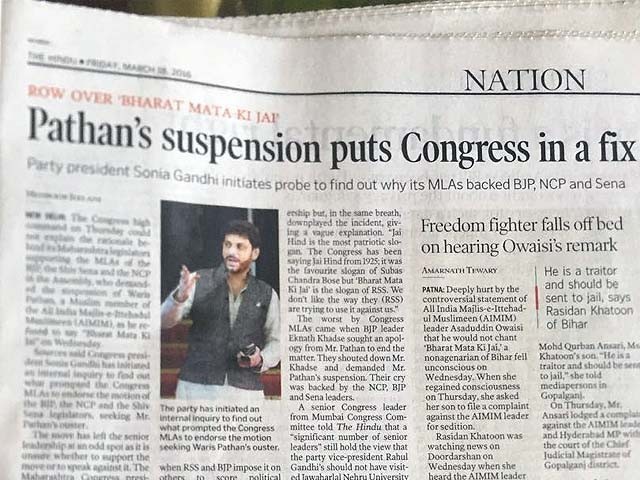 There is a constant debate of whether Hindutva nationalism has mainstreamed in India or does it remain confined to the right-wing constituencies. Whatever may be the case, the Majlis-e-Ittehad-ul Muslimeen MLA Waris Pathan's suspension, through a unanimous nod, by the Maharashtra Assembly is an indication that there is a thin line between Hindutva nationalism and Indian nationalism. For now, Pathan remains suspended for the entire budget session until April 17, 2016; for exercising his right to not to speak certain things that he didn't want to say, as guaranteed by the Indian constitution. In the double irony – which seems to have become a hallmark ...
Read Full Post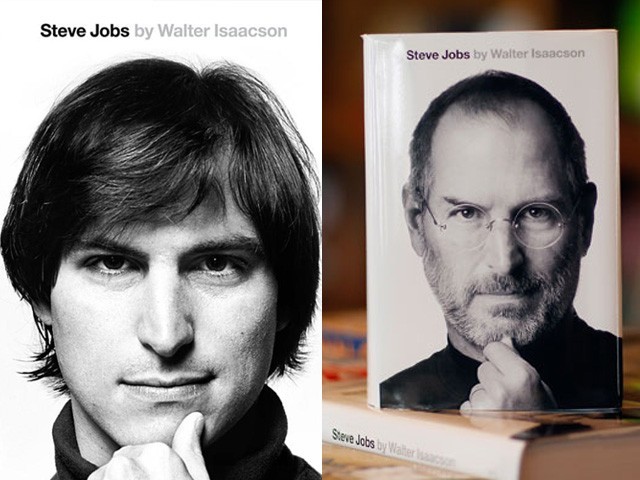 Did you know that Xerox was the first company to invent the three-button mouse and use a Graphical User Interface (GUI)? Also, to add on to your knowledge, the original design for Mac in 1984 was inspired by Tiffany, Cuisine Art, Sony and Porches and Bill Gates, who made an investment worth $150 million in Apple to help it avoid going bankrupt. You will find all these facts and a lot more in Walter Isaacson's Steve Jobs. After Benjamin Franklin: An American Life and Einstein: His Life and Universe, Steve Jobs is Isaacson's third biography, based on 40 interviews conducted during Apple Inc.'s cofounder's severe cancer ...
Read Full Post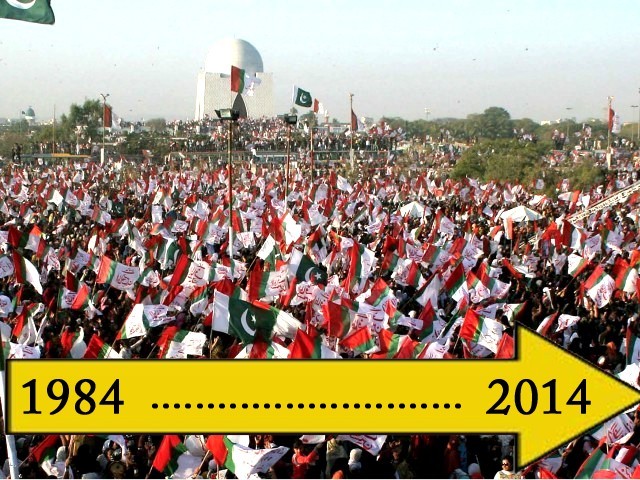 On March 18, 1984 the first political entity for the Mohajirs called the All Pakistan Mohajir Student Organisation (APMSO) evolved into a full-fledged political party now known as the Mohajir Qaumi Movement (MQM). The party was renamed to Muttahida Qaumi Movement in 1997. And tomorrow, March 18, 2014 it will be exactly 30 years since the MQM came into existence. However, the question remains – out of all political parties in Pakistan, why is the most intensely negative judgement directed towards the MQM? There is no simple answer to this question. However, in order to get to the crux of the issue, one needs to take ...
Read Full Post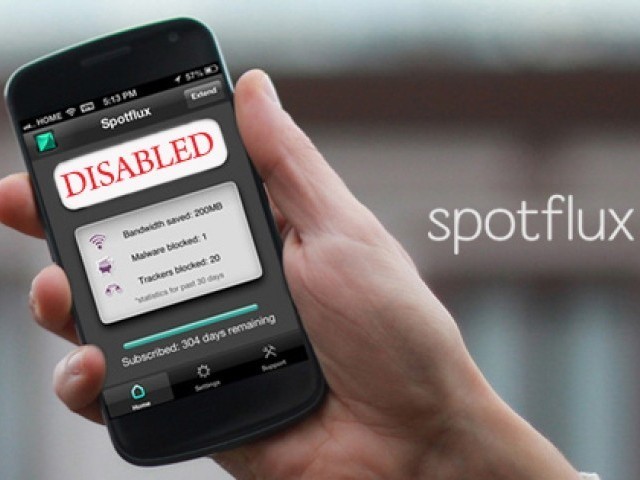 George Orwell's classic novel Nineteen Eighty-Four describes a dystopic nightmare set in a totalitarian one-party state called Oceania. Its ruler – Big Brother – is omnipresent with telescreens monitoring the private and public lives of every individual. It controls the populace by ensuring that access to any independent opinion is denied. The official government slogan is, "Ignorance is strength." It seems that the Government of Pakistan has decided to bring this slogan into practice. By expanding the scope of online content censorship, the state is not only limiting the free flow of information to Pakistani web surfers one URL at a time, it is also diluting the ...
Read Full Post