Should Pakistan ask for free internet during the coronavirus pandemic?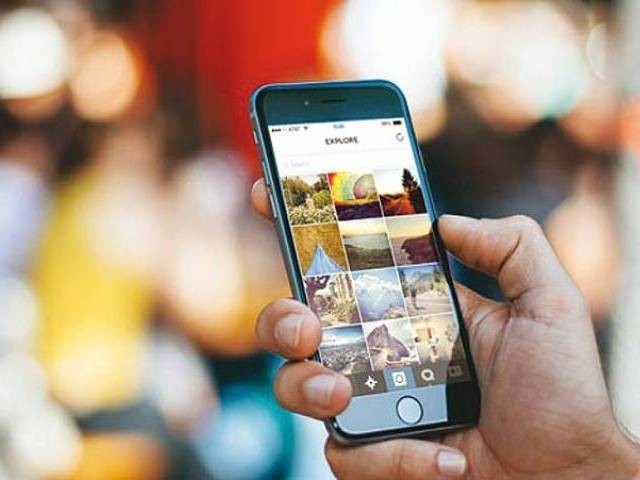 Working from home during the coronavirus pandemic? There are chances that by now you have been frustrated by the speed of your internet at one point or the other. Maybe your co-worker's face froze during a Skype meeting, or maybe you were trying to watch a YouTube video that kept buffering or maybe a 5MB picture took more than 10 minutes to download.  These are revealing signs that the internet in Pakistan might be struggling to support the unprecedented surge in use from millions of homebound computer and smartphone users.
Since the local governments have imposed lockdowns across the country, there has been an exponential surge in internet traffic, partly because more people are working from home and partly because students are turning to e-learning during the lockdown, as well as many people turning to the internet to entertain themselves. As per the Pakistan Telecommunications Authority, there has been a net increase of 15% in internet usage. And most of it is being used for low-latency usage, for example teleconferencing and video streaming, which require data without delay.
Couple this exponential growth in usage with a severe nationwide lockdown and it makes for a recipe full of buffering and screen freezing.  Apart from the closure of telecom franchises and retailers, mobile operators and internet service providers are finding it difficult to mobilise technical support teams responsible for business continuity since there is a stringent intra-city and inter-city travel ban.
Is this then the right time to raise slogans for free data? Yesterday #ShameOnTelecomSector was one of the top trends on Twitter, with people demanding free data from local mobile operators. If mobile operators are already finding it difficult to provide optimal data services amidst a global pandemic , is it wise to demand free services, which will only end up choking networks? And this is not only true for Pakistan.
Just last week, all major mobile networks in the UK went down as millions of British workers started to logon to work from home due to the pandemic. Apart from service providers, even famous platforms and apps that make the internet fun are facing severe issues; Facebook and Instagram are straining to deal with skyrocketing usage globally, while streaming sites YouTube and Netflix have announced a reduction in video quality to improve performance and provide relief to internet providers.
"We are all working very hard to keep essential services like communications and the Internet fully functional under this lockdown. This is not easy work and requires everyone to be united," Jazz CEO Aamir Ibrahim tweeted in response to the hashtag.
In another tweet, he mentioned, "We want to minimise the risk of an uncontrolled surge in internet traffic at a time when support teams cannot add additional capacity & are restricted in their movement. Our priority is to provide affordable internet to everyone in these difficult times."
And the provision of internet and basic mobile communications are definitely essential during these times. For starters, mobile phone networks serve as a quick way to disseminate information to the public about the precautions one can take against the coronavirus.
Update📱: Cell Phone Operators have sent 13 million awareness msgs about #Coronavirus to their subscribers today.

Since 19 March, more than 366 million awareness msgs have been sent on PTA's directions in English, Urdu, Sindhi, Punjabi, Balochi & Pashto.
#FacilitatingConsumers

— PTA (@PTAofficialpk) March 26, 2020
Similarly, social networking platforms are also considered to be an important tool for reliable information. Facebook and WhatsApp have partnered with international health organisations like World Health Organisation, United Nations Children's Fund (UNICEF) and United Nations Development Programme to launch a WhatsApp Coronavirus Information Hub. This hub offers actionable guidance, general tips and meaningful resources for people with the most basic smartphones and an internet connection.
To take advantage of these resourceful platforms, it becomes imperative for the masses to have an active internet connection, which is unlikely when mobile operators start providing free data. Free data will increase usage tenfold, putting unmanageable strain on the networks and will ultimately lead to poor internet quality making even routine online tasks impossible to accomplish. In such a scenario and without the availability of technical support teams, masses will face communication issues, just like the ones in the UK.
Working to ensure optimal performance while in a state of lockdown and supporting the authorities on awareness campaigns via SMS and caller tunes, information dissemination – including an SMS service on behalf of Ministry of Health – and free calls to the coronavirus helpline (1166), mobile operators are playing a pivotal role in the fight against this outbreak.
As local governments plead with citizens to remain inside and practice social distancing, while introducing even stricter measures to enforce this rule, we need a stable internet connection more than ever. Whether it is to work from home, or to stay in touch with our loved ones, or even if to ensure that awareness campaigns for the coronavirus are not affected, we must support our local telecoms and not demand free internet so that we can continue availing these services, especially since our internet services are already cheaper than most of the world.