How a Pakistani is weathering the COVID-19 lock down in Denmark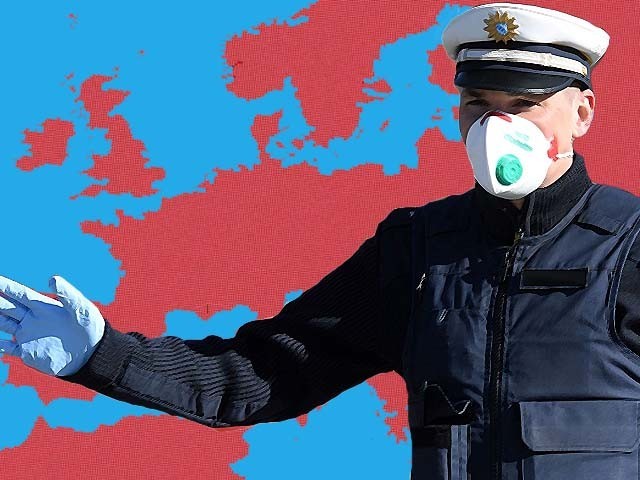 It was late January and I had just returned from a packed month of travel across Europe and South Asia. Novel coronavirus cases had just begun to emerge in Wuhan, China, the then epicenter of the virus. Sitting all the way in Scandinavia, the coronavirus at first appeared to be a pneumonia-like disease that would remain limited to China but then it started rapidly spreading to other East Asian countries and penetrated all of Europe courtesy borderless travelling.
The seriousness of the situation first struck me when a hotel in Santa Cruz, Spain, was shut down as cases had surged in the area. I was there not-so-long-ago, I thought to myself. In Denmark, though, the coast was still clear. All the way in the Northern Hemisphere, the COVID-19 seemed to be a distant threat. Or at least not something that we thought would actually hit home.
Come March, and cases first spiked from 35 to 90 and then surged to 340 overnight. Before we knew it, there were over 1,000 cases, as residents continued to eyeball news websites, forcing some of us into a state of meltdown. The epidemic had now reached a land that was otherwise perceived to be 'bulletproof'. A land, in which, the threat of terrorism was nearly nonexistent was, now, being wreaked havoc upon by a virus. New developments were pouring in by the minute. The Danish government acted preemptively and suspended all activities, including educational ones,  across the country. And even though to this day no official lockdown has been imposed, such as in Spain or Italy, but the country is under a self-imposed quarantine.
The only thing I wanted now was to be with my family in Pakistan. I started by browsing flight connections all the while bearing in mind that I desperately needed to avoid crowded places. Airports, which are the hotbed of transmission right now, appeared risky. Airlines were already suspending flights to Pakistan. Some of my peers still managed to scramble and fly to their homes but as an international student of non-European Union (EU) origin, a legion of questions popped up in my head. Will I be able to fly back to Denmark? What if Denmark closes borders with all developing countries? What if the plague breaks out in Pakistan and the EU suspends flights indefinitely? What if I become a carrier and infect my family? My questions came to rest when borders were closed for 30 days, which meant, if I do leave, I would not be able re-enter.  A week into lockdown, most EU member states have shut borders and restricted flights.
With Easter holiday plans falling into disarray, the only way forward was to succumb to the lockdown. Now, denizens are largely home-bound and the only places that still remain popular are supermarkets. We are adjusting to a new normal. And this is one of the many firsts. We hear how distant e-learning facilities will soon be made available. The university staff is taking their time setting up a system, as they have never had to introduce e-learning platforms before at such a massive scale. The government has advised against using public transport, discouraging the use of trams. But for me and a lot of other students that is the only way to travel as we cannot practically afford cars, which further curtails our movement.
With three supermarkets within my reach, I make an appearance every day or two. So far, I have had to shuffle between the stores because supplies are running out fast. Even though the inventory is restocked daily, customers tend to buy extra to avoid going out every day. On the first day of lockdown, the dairy section was empty. It gave me a scare, as I cannot survive without coffee and milk is therefore essential. To get by, I picked one of the last bottles of oat milk. In the food section, I settled for a vegan Bolognese sauce as rest of the products had been sold out. Although supermarkets are orderly, the fear lingers. I walk with a hand sanitizer in the front pocket of my coat. Every time I finish doing groceries, I sanitize my hands. While walking home, the wind is strong and I am afraid when my hair touches my face or my eyes. If I make a pit stop to buy coffee, I avoid the lid on the paper glass as it might have been exposed to contaminated surfaces. The paranoia is evident in strange ways. But it has also helped me learn some of the best hygiene practices such as using my knuckles to tap for elevators, keeping my nails trimmed and washing my hands the moment I enter home.
Weathering through a pandemic, it creeps upon me that we're probably preparing for an apocalypse. As winter withers, I enjoy the crisp sunlight peeping in my room. With a journalistic bug inside of me, divorcing from news is not a choice. I continue to worry for my family and friends spread in different parts of the world. Likewise, my family feels that I should have been with them. But I've learned that it is a social and moral collective effort that we stay put—wherever we are—to avoid exposing the more-prone to risk. I also witness a frantic reversal of roles from my teenage years, as I find myself urging my folks in Karachi to stay at home. As more countries shutdown I realise that the COVID-19 is nothing like I have ever witnessed. With news websites working around the clock, I wonder what the experiences of reporters, doctors, border control officials etc entail. My mental health remains under strain as I try to quantify the consequences the virus would have on Pakistan, especially. But through these unprecedented times, I have realised the power of remaining connected with loved ones, even if it is through video calls.