The unsung heroes of Pakistan (I)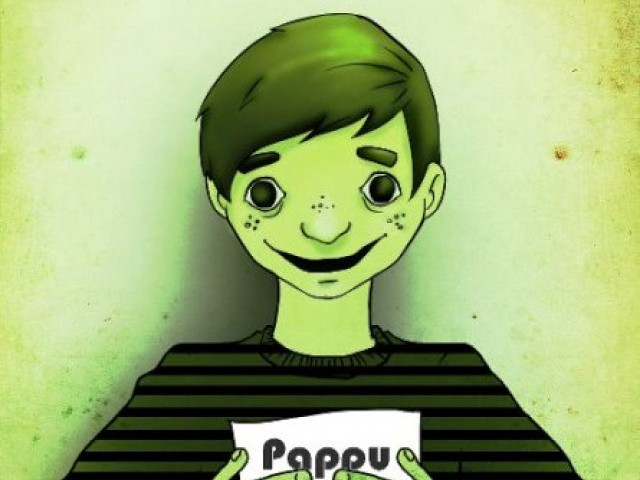 "A hero is a man who does what he can," Gottfried says to Jean-Christophe, in Youth Part 3: Ada, a work from Nobel Prize winning French writer, Romain Rolland.
It is a simple thought, isn't it, to be a hero by simply doing what you can? Yet, it is this simplicity that makes the thought potent, because it dictates that any one of us can be a hero by doing what we are capable of. It is a thought that many of us can take to heart, especially those living in Pakistan.
Many amongst us would just turn and look the other way when we see injustice or inequality around us. We often do not stand up for what is right, as being in the wrong is so much easier. How many times have you come across a stray dog yelping in the street? How many times have you stopped to help? Thought so. I too fall in the same category as the masses; I have done little to help those around me, and it guilts me every so often. To ease my conscience I decided to come up a few of the unsung heroes of Pakistan.
Listed below are some people who have taken a stand for what is right. It hasn't been easy for them and  I believe they deserve special notice as they are heroes in their own rights.
The trio behind the Pappu project
If you live in Pakistan, use the internet, and are fond of webcomics, then you've probably heard of Kachee Goliyan. It is a locally flavoured Pakistani webcomic on Facebook, with 15,000 fans, which has been featured on local radio airwaves, and mentioned in various publications including The Express Tribune Sunday magazine.
What you probably didn't know, is that the creators of the Kachee Goliyan, Ramish Safa and Nofal Khan, teamed up with their friend Muhammed Ansari, before they even started their webcomic, to work on a charity project for impoverished kids, called Pappu.
What exactly is Pappu? When I recently caught up with Nofal and Ramish at a high school comic illustration event, in between good natured chuckles, Nofal told me about Pappu with great enthusiasm:
"We felt this responsibility to do something for little street kids who are struggling with poverty. So we launched these large high quality notebooks for sale, with profits going to charity. We just wanted to do something good, and the response was tremendous."
When I examined the notebooks, I noticed that indeed both in terms of quality and size, they were exceptional, especially when compared to what is found in a typical Pakistani book store. When I asked Nofal about the beautifully drawn cover art, he said:
"Yes, the boy drawn on the cover by Ramish is Pappu. He is meant to be a symbol for the typical street kid. You will notice that with each new edition of the Pappu notebook, his appearance gets a little better. This is meant to show that he is improving with passing time."
What is most remarkable about the three men behind the Pappu project is how young they are. All three are in their early 20s – an age when I was more concerned about partying than helping those in need. Their notebooks have already raised a huge sum of money and with the project being so heartfelt, it isn't hard to see why Pappu has nearly 24,000 fans on Facebook. Good deeds aside, the notebooks are of good quality and anyone interested in buying them should give the Pappu Facebook page a visit.
The team behind New Life Home
Having never visited an orphanage before, I didn't know what to expect the morning of my visit to the home located on Shara-e-Faisal, Karachi. Armed with bucket loads of candy, I was greeted by a young film student, Xohaib Waqar. He led me to the orphans, quickly explaining that the place was run less like an orphanage and more like a recreation center for kids.
As we walked through the huge house, he showed me large rooms dedicated to schooling, art classes, and playtime – the latter full of huge teddy bears and other stuffed toys. He then took me to a sizeable cafeteria which was linked to a kitchen with a full time cook. Xohaib explained to me how he had found help from a nutritionist to create a balanced diet for the kids.
He then took me to the bedroom, where the orphans all sat waiting in anticipation. One by one, behind shy smiles, some of which gave way to toothy grins, they introduced themselves. Some children that were bolder didn't take long to hug my legs and jump onto my shoulders. Minutes later we were all playing sports in the large play yard, with the orphans doing what children do best – being kids.
Xohaib spends every day at the home. An integral part of the lives of these orphans, he is a best friend, an older brother, and a father figure, all rolled into one. As he interacted with the children, I could clearly see how deep the bond between them was and how much love Xohaib felt for them.
After I took a break from play time and while the kids chewed candy, I spoke to Xohaib about New Life Home in more detail. He told me some heart breaking tales, including the horrific story of how one orphan came to them with deep burn scars on his back, and how it took the tortured child a long time to be able to trust Xohaib.
When I asked Xohaib about what he needed most, he said:
"Well, Iqra University makes sure we have no shortage of food, but we could always use more things like shirts and toys. We also need professionals like doctors, and psychologists, who could donate some time to help these children. It would make a huge difference. Other than that, it would just be nice for volunteers who could come here, just to spend quality time with the children."
Later, after the children showed me their favorite toys and their respective drawings, when it came time for me to leave they wouldn't let me go. Some even grew teary eyed, making me promise that I would visit them to play some more soon. It was then that I realised that what these kids needed most – more than material things –  was just a whole lot of love and affection.
If you are a medical professional, who can spare time to assist these kids, or if you are simply someone who would like to help in any way possible, please visit the New Life Home Facebook page for more information.
So, part I one of my blog comes to an end. I will be documenting more of Pakistan's unsung heroes, because these people are in need of praise and recognition. We are often quick to criticise our county, negativity being the prevailing attitude of choice. I would like to change this and show how many Pakistanis actually have their hearts in the right places. Many people are doing what they can to help, and we should support them in their endeavours, for this is how a better Pakistan will emerge.
Help us identify Pakistan's unsung heroes – email Noman Ansari