Remembering Josh Malihabadi: The poet of revolution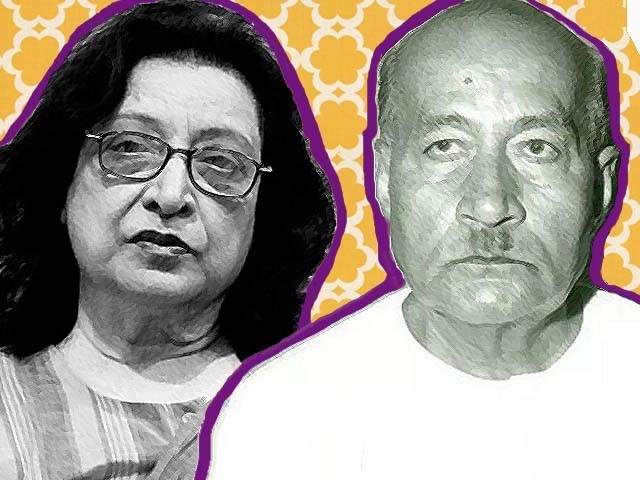 Today marks the 121st birthday of one of the finest Urdu poets of the 20th century, Josh Malihabadi. The year 2018-2019 is thus being marked as the 120th birthday of Josh. The last days of Josh were spent in an atmosphere reminiscent of the final years of the Chilean socialist poet Pablo Neruda; both passed away under their respective countries' worst military dictatorships. The difference being that while no one was allowed to attend Neruda's funeral, about a hundred-odd people did attend Josh's funeral, led by the great socialist poet Faiz Ahmad Faiz.
Josh has been christened as the Shair-e-Inquilab, the Poet of Revolution; for others it was his misfortune to be born in the same age as Pakistan's national poet Muhammad Iqbal and other peers like Firaq Gorakhpuri, Majnoon Gorakhpuri and Jigar Moradabadi, which led to a lack of critical attention towards his voluminous work, and outright censorship and persecution in Pakistan.
This belated tribute to Josh by Fahmida Riaz, in a poem titled simply as Josh Malihabadi, forms part of her last poetry collection Tum Kabeer and is being presented here in original English translation in the hope that it will stimulate new, deserved interest in Josh's life and works for the younger generations in the 21st century, and acquaint the uninitiated with the stormy life of one of the greatest benefactors of the Urdu language.
"When he came with a broken heart to the new land
He brought all the memories, values alongwith the luggage
The moist eyes of the poet had seen centuries melt
The known scene changed instantly, wonder how it felt
The mango gardens had that same fragrance, but there was no pleasure in living
What had one thought and what transpired, a deep wound in the bosom unbecoming
What game politics played, how much we lost in one move
Urdu was expelled from its home and courtyard at a night's remove
We not only spoke Ganga-Jamuni, it too was the identity since centuries
The songs of freedom we sang, it was the life of songs verily
The spirit of the prince captive within this talking bird
When he had to flee the land, how well would Josh have fared
But in this new land indeed no one could recognize him
It had another map, which could not value him
If he was a blazing flame in the movement for freedom
Who would have cared here, it was a new time and a new direction
Everything upon which we felt proud, lost here its meaning
Those who acquired more, were considered fortunate
Those who inherited this land, were worse off
Than those who were their fellow-travellers, to prison who were carted off
Who indeed was there to value their passion and thought
Who could love them, put a healing hand much-sought
The old age knocked, nerves tired, hearts torn
Alongwith kids big and small, like flowers of the familial lawn
It was insisted here to live by being repentant about the past
That which we had loved all our life, the curses should forever last
The deaf among these classes were used to speaking fearlessly
What to talk of freedom to write, here thoughts were guarded endlessly
Stormy rain, thunder and lightning, and the tired sailor in the boat
Dejected heart, amazed look, the oar lost to float
Then the flowing planks of the boat were at the mercy of the waves
So the life went, so the time was spent, days somehow spent like knaves
When the bond of restraint broke, when such speech issued
We became the target of arrows, stood accursed and subdued
This occurred towards the end of life, such loneliness he could not tolerate
When his life submitted to the Maker, the corpse caused the rulers to fear and hesitate
He sleeps silent in the grave, his funeral a silent affair
No one came to condole, everyone feared the secret informer
I remembered a forgotten tale, and memory is indeed fickle
This is the story of a poet, who got himself into quite a pickle."