The blasphemy law and Junaid Hafeez's forgotten plight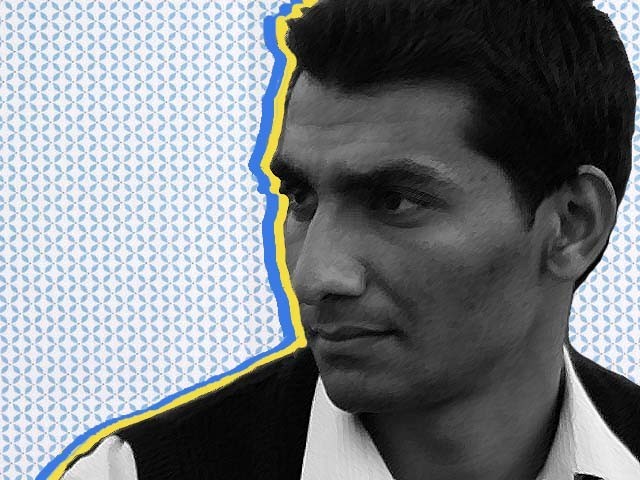 Given that Chief Justice Asif Saeed Khosa is currently preoccupied with whether or not General Bajwa should receive an extension, it is possible that a recent letter addressed to him may have slipped through the cracks, passing by his radar undetected. On November 26th, the parents of Junaid Hafeez wrote to Khosa asking him to provide justice to their son who has been in jail since 2013 on blasphemy charges. Belonging to the district of Rajanpur, Punjab, from a young age Hafeez excelled academically and eventually decided to teach English Literature at his alma matter, the Bahauddin Zakariya University in Multan. But Hafeez's life took a turn for the unexpected when he was accused of blasphemy on March 13, 2013. According to Hafeez's parents, the blasphemy allegations were fabricated in order to remove him from a post which was sought by members of the Jamiat-e-Talaba. The charges filed against Hafeez claim that he made blasphemous comments during a lecture and also shared blasphemous content on a Facebook account which is yet to be linked to him.
It is hard to imagine the unending grief and despair which must have gripped Hafeez's parents for the past six years. Their son has been sitting in solitary confinement for all this time despite the fact that the charges levied against him have not been proven and the courts continue to delay his case. But Hafeez's ordeal has been further exacerbated by the fact that the lawyer defending him was gunned down in 2014, and his current lawyer continues to receive death threats. But, like many issues in Pakistan, the fate which befell Hafeez has largely been forgotten by most people in the country – slipping out of our public consciousness and reminding us of our own convenient apathy. While the political turmoil in Pakistan continues to dominate the headlines and drive up channel ratings, it is unsurprising that the plight of Hafeez has taken the backseat to more 'pressing matters.' But while political shenanigans rage on in the country, it is perhaps our national duty to take out a minute from our busy lives and read the letter which Hafeez's parents sent to the chief justice.
After studying in America, Hafeez chose to come back home to Pakistan so that he could contribute to his country and help inspire and enlighten Pakistani students with his knowledge and zeal. It is a shame that the nation has chosen to repay him in such a manner. Pakistan continues to be held hostage by a blasphemy law which many have already used as a tool to victimise and silence. The tragedy is that most of us have indeed fallen silent. Hafeez's ordeal is emblematic of a wider national issue, which is why it is imperative that his case does not slip into the shadows. It is important that the case is heard and no other delay tactics are employed in an attempt to further prolong a case which has been languishing in Pakistan's courts for more than six years. According to earlier reports, the laptop from which Hafeez supposedly shared blasphemous content had still not been sent for forensic examination. Given that final arguments in the case will reportedly be heard on November 30th, one hopes that Hafeez receives justice soon.
However, even if the court provides a judgement in favour of Hafeez, the baseless label of being a blasphemer may still haunt him and his family. Unfortunately, the grim reality might be that Hafeez could still be targeted by those who are convinced that the charges against him are true. Our masses have shown that they are ready to kill on the pretext of unverified blasphemy claims – I pray that this is not the fate which awaits Hafeez.
His parents have stated that apart from direct coercion, Hafeez's defendants have also had to battle a constant transfer of judges, and delaying tactics by the prosecution. Furthermore, as the letter states, the situation Hafeez currently finds himself in is taking a great toll on his mental health. In the end, we need only read the following words of his parents to be reminded of the grave injustice which Hafeez and his parents have fallen victim to,
"Please have mercy on us. Provide us with justice. Save us from this torturous ordeal."