PTI and the confederacy of dunces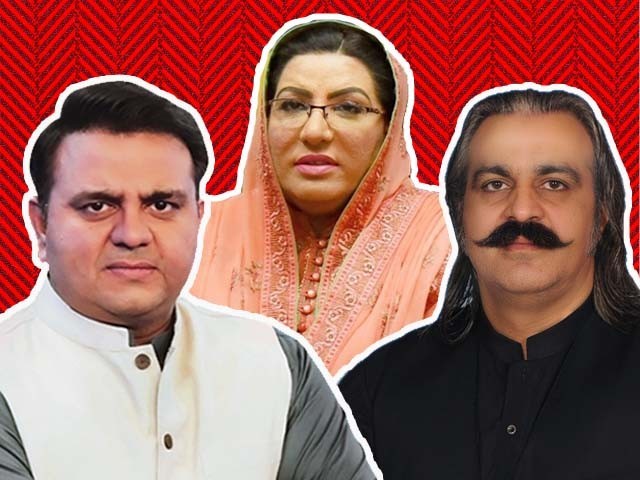 I remember watching an interview of Hassan Nisar, an ardent supporter of Imran Khan, in early December 2018, when the PTI government was still in its relative infancy. In the video, Nisar, while lamenting the poor performance of the government, pleaded with the ministers to at least stay quiet on social and electronic media and keep their public profile low. He was visibly irked due to a bevy of irresponsible statements and several other blunders made by a long list of Pakistan Tehreek-e-Insaf (PTI) ministers. A few months later, Mohmmad Hanif, renowned Pakistani novelist and columnist, wrote that the provision of constant entertainment was the raison d'etre of the PTI government. In another recent interview, Nisar repeated the same opinion but this time in a much angrier tone and called this cabinet a collection of clowns. The sentiments expressed by Nisar, who has never claimed neutrality and has always been a supporter of the PTI, reflect the general opinion about the current behaviour of PTI ministers.
The problem is that despite the economic turmoil, eroding social fabric and increasing political instability, the strangely irresponsible attitude of the PTI ministers shows no signs of dissipating. Many of their statements and actions often come across as callous, unnecessarily controversial and divisive. They also regularly overstep their jurisdiction and comment on issues not falling under their purview. Not only that, it almost seems as if several ministers are trying to outdo each other in this quest for relevancy.
In a shocking statement, Minister of State for Climate Change, Zartaj Gul (who has already made several bizarre statements in the past) denied the hazardous levels of air quality in Lahore and called it deliberate exaggeration by "vested" elements. Instead of showing concern for the worrying increase in Lahore's Air Quality Index (AQI) and taking appropriate measures to counter the smog, the minister instead chose to shift the blame onto India and the Jamiat Ulema-e-Islam-Fazl (JUI-F) march. Publicly downplaying these very real threats posed by the deteriorating air quality is not only deeply concerning but could also prove to be outright dangerous for the health Pakistani citizens.
دانستہ طور پر لاہور میں ہوا کی آلودگی کے بارے میں پھیلائی جانے والی افواہ کی سختی سے تردید کرتی ہوں۔ اور ان عناصر کی مذمت کرتی ہوں۔

Deliberately misinformation is being spread about Lahore AIr Quality. It is nowhere as bad as being asserted by vested elements.

🌿♻️🌲 pic.twitter.com/WQqllHHWeI

— Zartaj Gul Wazir (@zartajgulwazir) October 30, 2019
وزارت کی ٹیمیں اپنا کام کر رہی ہیں۔ سماگ کی وجوہات پر کافی حد تک قابو پایا جا چکا ہے۔

Our teams are working diligently to heavily mitigate pollution sources and impact. Do not heed please the unauthenticated sources that are trying to stir uproar for their own vested interests. pic.twitter.com/J8sNxYx4Fy

— Zartaj Gul Wazir (@zartajgulwazir) October 30, 2019
Minister for Science and Technology, Fawad Chaudhry, who is notorious for making controversial and confrontational statements, also endorsed the blame Gul had levelled on India for the smog and once again tried to mock the Narendra Modi government. It seems that Chaudhry has an obsession with India (which he deliberately misspells as "Endia") and, in the recent past, he mocked the Indian prime minster on his birthday and also made fun of India's moon landing mission. He also sarcastically alleged that Senator Sherry Rehman had a soft corner for India. His statements about India are uncalled for, especially since it has noting to do with his ministry and he is therefore simply overstepping his mandate. Such provocative statements at a time when the diplomatic ties between the two countries are already an all time low benefit no one.
Min of Climate Change informed the Cabinet that Pollution in Lahore is caused by cross border field fires and abysmal environmental conditions in India level of pollution at Wagha is double than Lahore city, #Modi Govt is failing is every aspect irresponsible Govts are a curse

— Ch Fawad Hussain (@fawadchaudhry) October 30, 2019
Endia ko koi sakht baat kehnay pe Jitna naraz @sherryrehman Hotien hein itna Ghussa #ModiSocialMedia nai kerta…. Pata nai in ka Dr wahan hai kia? https://t.co/QTGYhGdvAU

— Ch Fawad Hussain (@fawadchaudhry) October 30, 2019
Today reminds us the importance of contraceptives #ModiBirthday

— Ch Fawad Hussain (@fawadchaudhry) September 17, 2019
One of the most irresponsible statements came from Federal Minister for Kashmir Affairs and Gilgit-Baltistan, Ali Amin Gandapur, in which he threatened missile attacks, if Pakistan and India went to war, on all countries who are siding with the latter. By issuing such a ridiculous statement, Gandapur, a sitting minister, has only increased Pakistan's international isolation and worsened its security risks. Like Chaudhry, he has also overstepped his jurisdiction and unfortunately in an extremely delicate situation. Minister for Railways, Sheikh Rashid, another person known for making highly inflammatory statements, simply refused to take any responsibility after the recent railway accident which resulted in more than 70 causalities. Instead, he callously blamed the passengers.
video message pic.twitter.com/Fij37CUDuE

— Sheikh Rashid Ahmad (@ShkhRasheed) October 31, 2019
Minister of Information, Firdous Ashiq Awan, has also issued several highly irresponsible and divisive statements, particularly about Nawaz Sharif's illness (an issue on which she is by no means the only culprit). In an already polarised political environment, she decided to make fun of Nawaz's illness by calling it a hoax and also sarcastically attributing his low platelet count to his eating habits. Her statements were uncouth and uncalled for, especially given the fact that the government is already facing a lot of heat due to its highly questionable treatment of several opposition leaders. She made matters worse by also criticising the judiciary for which she was also given a contempt of court notice.
The incidents mentioned above offer only a brief glimpse into the highly objectionable and irresponsible behaviour the PTI ministers have displayed ever since assuming office more than a year ago. As previously mentioned, such behaviour at a time of social and economic turbulence is unnecessary, but yet it persists. So, what could be the potential reason behind it? Perhaps it is incompetence. The reality is that performance wise this government has been a dismal failure. Amidst the economic downturn there is also an all-out attack on political opposition and against the press as well. When you have nothing to show on the performance front, then an easy way out is to indulge in brash statements, false bravado, shifting of blame and blatant denial. For instance, Gandapur "threatens" other countries because his government has not been successful in capturing global attention for the Kashmir issue and thus he hopes that such statements may temporarily excite PTI supporters. I sincerely hope that the PTI government realises that such tactics are not substitutes for performance. They have to grow up and start tackling issues in a more mature and sensible manner because a failure to do so could prove to be catastrophic for Pakistan.