A failed nation?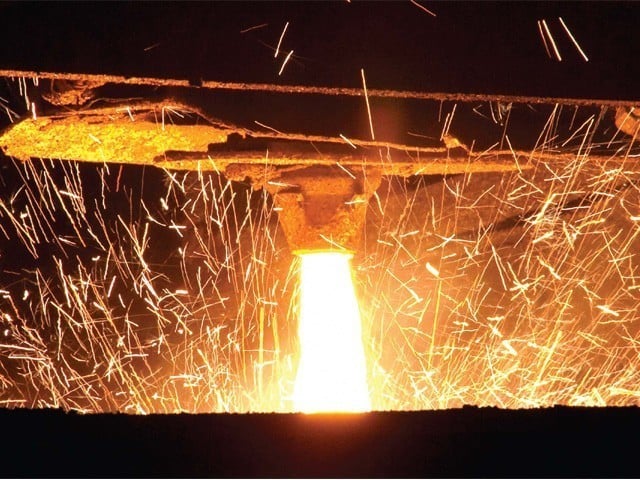 A statement in the newspapers today by a federal minister brought back memories of a celebrated teacher.
The statement is attributed to the minister for production who has advised the government to get rid of Pakistan Steel Mills. The teacher I remembered was Prof Ashfaq Ali Khan who had taught English at Government College, Lahore. It was the Ayub Khan era and a new institution called the Bureau of National Reconstruction had been set up. At its auditorium next to the Coffee House and at the Pakistan Council for National Solidarity there used to be debates on issues of national policy. Of the intellectuals who frequented these debates Prof Muhammad Usman, Prof Waris Mir, Dr Abdus Salam Khushid and Prof Ashfaq Ali Khan were quite prominent.
Prof Khan particularly liked to stress the need for steel mills. He believed, as did many people those days, that without a steel mills at its back, Pakistan could not realise its great economic potential. When he argued vehemently for it he spoke for many who dreamed of an economically developed Pakistan.
Then the day arrived when, with help from Soviet Russia, Pakistan was able to set up a steel mills of its own. What I am driving at is the fact that the mills did not come by easily. And yet, today, it is something the rulers want to be rid of.
I asked a friend if he saw a lesson in this. He answered with a question. Was I ignoring the chaos at PIA, the national flag carrier, launched with the proud slogan of "Great People to Fly With"? Was I not aware of what one goes through travelling with "the great people" today? And Wapda, and how it had failed to provide electricity? And the huge railway network the British left us?
So I heaved a sigh and thought of Pakistan's early days when the new nation had looked alright. Was that an illusion? Could it be that because it was a new country people saw the difficulties as a challenge and tried to rise to the occasion? Some progress was indeed achieved, some institutions started and some plans laid, though not all of them came to fruition. Those were the days. The new country, people said, was like good earth, all that was needed was some tillage and a little water. Today, everybody is calling it a failed state.
Whether or not Pakistan is a failed state is a question for political economists. What is clear meanwhile is that we are a failed nation. As with any significant opportunity, the opportunity the emergence of Pakistan provided came with a huge responsibility. One cannot just behave as if having hit the jackpot one no longer needs to make an effort. Some people then started behaving as if the new institutions were goldmines they could plunder without being accountable.
Corruption is a strange canker. Once a people have been corrupted their capabilities decline in amazing ways. Today people wonder at how several institutions that started off fairly well have been ruined. How could the people managing them have become so inept? The thing is, corruption corrodes skills like nothing.
An analyst recently told me that billions of rupees were now needed to help the national institutions back to their feet. Brother, I said, no treasure is large enough for the greedy.
*Translated from Urdu