More than just an actor: In conversation with Sheheryar Munawar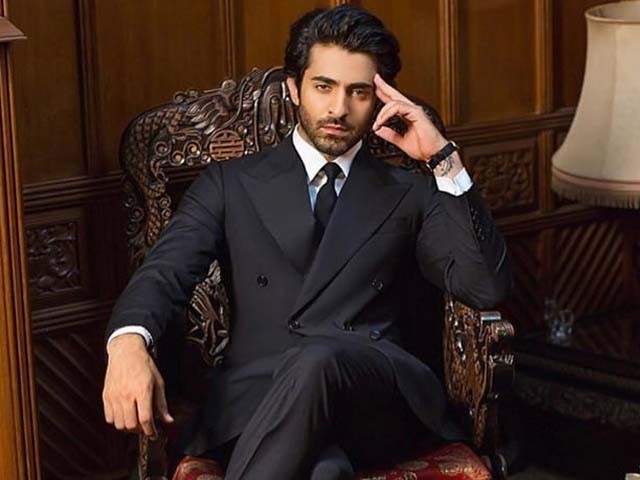 While viewers in Pakistan know Sheheryar Munawar as a leading man and as one of the bright new faces of Pakistan's resurgent film industry, many may be unaware of the work he carries out behind the camera. We have seen Munawar act in a string of successful dramas and films, but do we know him well enough as a filmmaker?
In this interview, Munawar talks about what keeps him motivated, what the future holds for him, and if he'll ever be donning the director's hat.
Parey Hut Love has emerged as a critical and commercial success. How does it feel?
Success can be humbling. I visited Atrium, Capri and Nueplex cinemas just to see what people had to say about our film. That is when I realised that they really loved Parey Hut Love. It has been a challenging journey. I spent many sleepless nights in order to make each component of the film shine, and survived solely on three to four hours of sleep.
In my debut drama, they gave me the role of a sidekick, which is not how you launch a new face. So, seeing this film do good business, I can see my entire struggle flash before my eyes. It was long overdue.
What creative responsibilities did you and Asim Raza share?  
From script selection to its development, we had it all covered. Raza and I sat down together with the writer to analyse the script. Casting, financing, choosing locations and opting for a proper genre for the music album were some of our core responsibilities. A producer's job is a thankless job but I am grateful to Raza for grooming me as his assistant director for six years. No one does that for anyone.
We divided our work, from script readings to finding story loopholes and connecting the dots of the narrative. I recall exploring different areas of Pakistan on my own before our film shoot began. While driving in Kashmir, I saw the Indian army patrolling the area at a mere distance of 100 metres, with their weapons pointed towards our side, and vice versa.
Has your experience as a producer helped your performance in this project?
Yes – I knew the script inside out. While playing Arhaan in Ho Mann Jahan, I became that character having lived in his shoes for so long. In Parey Hut Love, I knew everyone's lines. Before the shoot began, I envisioned what my character Sheheryar would be like. In each chapter I had to play a different shade of that role. It was supposed to be a realistic, subtle change.
How do you overcome your shortcomings?
Life is a process of learning. The day you realise you know everything is when you know nothing at all. Experience teaches you a lot. After every project, we discuss our shortfalls. We try to work on those areas and improve upon them for our following projects. There are times I feel frustrated but I never shy away from seeking advice from my seniors.
Do you wish to create more films in the future?
Of course – I am a filmmaker, not just an actor. The thought of making films excites me. I have been lucky to direct a few commercial projects and wish to write my own stories one day. People like Raj Kapoor and Woody Allen inspire me beyond words. Film is a medium you can't limit to one aspect only. I hope to direct my feature film soon but I won't rush into it. The day I decide I know something, I will stagnate, and stagnation scares me.
What pulls you to a project?
A director's vision. Call me crazy but I feel that your body gives you signs when you come across a passionate director. I always stand by the director's vision.
What more do we need to work on as directors and producers of the film fraternity?
We need to work as a unit because we are too small to compete. There is plenty of room to grow and we should start thinking as an ecosystem. Anything I do affects all of us. It would have been my loss had the recent Eid films not worked at the box office. Investors go by numbers and loss of any kind influences us. So, it is essential to team up, train people and credit them for their work.
What do you have planned next?
I have quite a few scripts to consider. I hope to work on some wholesome entertainment projects.
What keeps you going?
Craziness! I don't know where it comes from but it is the fear of stagnation. I don't want to be content. I keep reminding myself that I am nothing and have so much more to accomplish. That is my source of ambition. My relationship with God is stronger than ever. You get closer to Him in times of success, not just failure.