RIP Toni Morrison: Thank you for showing us the power of words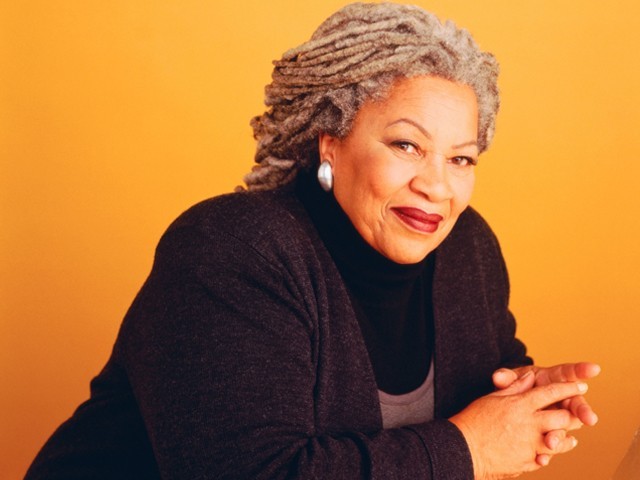 On Tuesday, August 6, 2019, my Twitter exploded with Toni Morrison's powerful and resonating words. After the news of her death spread, her fans honoured her by floating in the words that she had gifted us with before she departed from this world.
"If there is a book that you want to read but it hasn't been written yet, you must be the one to write it," Toni Morrison said.

We are all so lucky to live in a world where she took her own advice and shared it with others.

— Hillary Clinton (@HillaryClinton) August 6, 2019
"If you surrendered to the air, you could ride it." Your legacy will forever live on. Rest In Peace #ToniMorrison pic.twitter.com/CRbkkzemMS

— Danielle Brooks (@thedanieb) August 6, 2019
"If you are free, you need to free somebody else. If you have some power, then your job is to empower somebody else." -Toni Morrison

Today we lost an American legend. May she rest in peace. https://t.co/DInZvd8stY

— Bernie Sanders (@BernieSanders) August 6, 2019
Toni Morrison was a national treasure, as good a storyteller, as captivating, in person as she was on the page. Her writing was a beautiful, meaningful challenge to our conscience and our moral imagination. What a gift to breathe the same air as her, if only for a while. pic.twitter.com/JG7Jgu4p9t

— Barack Obama (@BarackObama) August 6, 2019
In a state of disbelief, I too fetched all her words and messages from my memory, laid them out and admired them. And I believe that is the best way to honour her. I say this only as a reader and an admirer of her work, but all her life, Morrison had strived to make her words matter. She knew the power that language contained; its power to oppress, subjugate and control. And its power to liberate, reveal and heal.
In the prologue of her first book, The Bluest Eye, we see this play out in the form of a simple children's story. It talks about Jane who lives in a perfect white suburban household with her mother, father and her brother Dick. She is loved and adored. She has everything that the protagonist of the novel, Pecola Breedlove, doesn't have. Pecola who is black. Pecola who is raped by her own father, and Pecola who is giving birth to the product of that rape.
Morrison shows how hurtful and fatal the words in that children's story can be that convinced Pecola, and many other black girls like her, of their unworthiness. In an interview, Morrison spoke of the motivation behind The Bluest Eye where she explained how she was wary of the 'Black is Beautiful' trope that began appearing in the literature of her time. With this book, she wanted to remind her readers of a time "when it wasn't always beautiful". To her, it was important to first address the most "vulnerable" parts of her world which were "black female children" who had always been ridiculed in literature and in reality. Therefore, she wrote about Pecola and addressed that hurtful past that others were so eager to leave behind.
For her, writing was not only an artistic venture. It was not only meant to appeal to our senses with flowery and lyrical language. It was also meant to be revolutionary and it was meant for those who were silenced their whole lives. In 1993, when she delivered her acceptance speech for the Nobel Prize in Literature, she spoke of language and its need to be exercised, as it inevitably produces the knowledge of the world we live in. She pushed for people who live on the margins to not shy away from expressing themselves through language.
"Language alone protects us from the scariness of things with no names. Language alone is meditation."
And that is exactly the ethic of writing she followed all her life: to name the unnamed. As much as she pressed for that ethic of writing, she also left us with an ethic of reading. She showed me how reading can also be a decisive act that is influenced by our biases and our blind spots. If we're reading a particular book we tend to accept and not look beyond what the writer has given us, the writer's imagination then becomes our imagination which, in turn, is limiting. Morrison pushed us to see where the writer's imagination falls short or where it doesn't. She basically urged us to read like a writer and imagine how that book was created. How, for example, Ernest Hemingway chose to depict the black characters in his books; did he give them a name or not? Therefore, by evading questions like these, we enact another type of violence.
Traversing through Morrison's timeline, it is evident that she was always working to make a difference. Before she became a writer of a total of 11 books, she was an editor at Random House publishers and promoted numerous African-American voices such as Angela Davis and Muhammad Ali. She wrote The Bluest Eye while being a single mother of two kids and also went on to co-write a series of children's books with her son, Slade Morrison. She also taught at numerous universities such as Howard University and Princeton University.
Looking at her portfolio, I was hesitant to write a tribute for such a literary giant (and a Queen) and I panicked and texted my friend: "I don't think I can write this. I feel so unworthy!"
After this loud text, my friend reminded me of Morrison's comforting and liberating words,
"We will not blame you if your reach exceeds your grasp."
Rest in peace, Toni Morrison.