5 reasons why Strangers Things 3 is the best season so far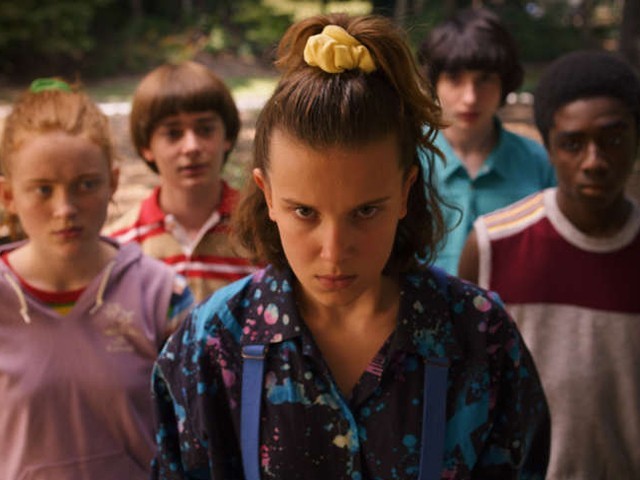 Netflix is bigger than it has ever been and it continues to grow every single day. This streaming service has not only been bringing in popular shows from various TV channels to our screens, but is also working extensively to provide its viewers with original content. One such example is Stranger Things, an immensely popular original series which debuted in 2016 and has been a roaring success ever since.
The sci-fi show orbits around a group of children who get drawn into a world of top-secret government experiments, supernatural forces and creatures from other dimensions. Stranger Things was conceived as a love letter to the movies and TV shows of the 1980s, which made it a sensation that it is today.
The second season of Stranger Things aired in 2017, and after waiting for two long years, the fans were finally treated with the third season on July 4, 2019, with all eight episodes available for streaming.
The second season concluded with Eleven (Millie Bobby Brown) closing the gate to the Upside Down, but failing to defeat the Mind Slayer. Season three picks off a year later, in 1985, when the group is going through certain difficult changes.
Eleven and Mike (Finn Wolfhard) have developed a romantic relationship and so have Lucas (Caleb McLaughlin) and Max (Sadie Sink) which isn't sitting well with Will (Noah Schnapp). The change in the relationship dynamics has not only created a distance between the children, but also between Hopper (David Harbour) and Eleven.
A new mall, Starcourt, has now become the centre of attention for the citizen of Hawkins. While our beloved characters are busy worrying about their personal problems, new enemies have surfaced and the old ones have evolved. The group has to come together, keeping their changing dynamics aside, to take down evil and solve mysteries to save the world again.
Below are the five reasons why this season is the best one so far:
The stakes are higher
The showrunners have definitely raised the stakes this time around and the gang has a more uphill task than ever before. Between the Russians and the Mind Slayer, the gang's chances do not seem good. The plot is gripping; the conspiracies and mysteries are intriguing and will surely keep you on the edge of your seats.
The production value has expanded
Stranger Things was always a show with high production value, but in its third season, Netflix surely has raised the bar even higher. Not only we get more action sequences, but we also get detailed set pieces and terrifying creatures with impeccable Computer Generated Imagery (CGI). With incredible cinematography, there are scenes which will certainly take your breath away.
The star cast
Stranger Things has a talented star cast, and season three shows they are all comfortable in their shoes and belong where they are. Winona Ryder and David Harbour lead the ensemble cast and give standout performances. The young cast is as good as ever while Maya Hawke and Alec Utgoff are welcome additions to the brilliant cast.
Character dynamics
The chemistry between the lead characters was always a major selling point of Stranger Things. The goofiness of the gang and their references to famous movies and TV shows is a treat to watch and the third season is full of such moments also. For me, the chemistry and relationship that stood out is of Steve (Joe Keery) and Dustin (Gaten Matarazzo). They were a blast to watch in the previous season but in season 3, the writers have outdone themselves as the dynamic is even funnier.
Hawke's Robin, Steve's co-worker, is another cool character, along with Priah Ferguson who plays Erica Sinclair, Lucas' younger sister, who teams up with the gang.
Shocks, twists and captivating climax
Stranger Things 3 is packed with shocking and jaw-dropping moments. The climax is easily the best of the entire series and is unlike anything you have seen before on the show. Season three will leave you asking for more and you will be coming up with your own theories once you watch the entire season. It left me scratching my head and surfing through the internet to get some answers, but I didn't get any. Also, there is a post-credit scene you should look out for as it offers a clue to the puzzle.
Stranger Things has surely returned with a bang and has set new viewership records for Netflix. The streaming service announced that around 40.7 million household accounts watched the show in the first four days of release. According to TV ratings giant Nielsen, 824,000 people binge watched the entire season on first day of its release. This is surely testament to the show's huge popularity.
Stranger Things 3 ended with a cliff hanger and although Season 4 hasn't been announced yet, I am quite sure Netflix will be announcing it soon considering that the series keeps attracting more and more viewers.
Here's to hoping that things will get stranger in Season 4.
(All photos: Netflix)