The night before Pakistan's World Cup game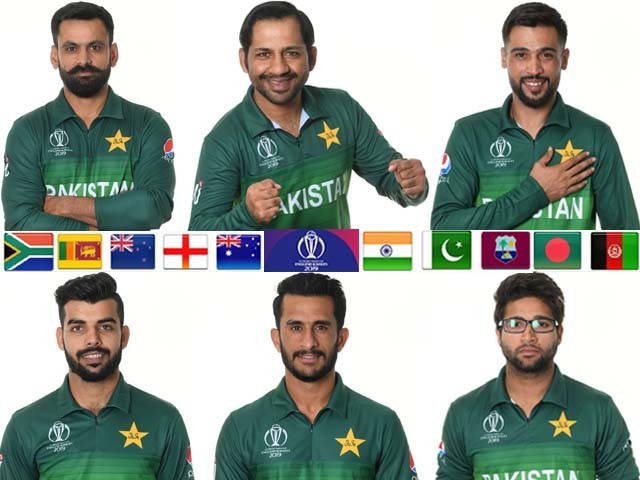 After four years of waiting and 27 years of reliving our past glory, now the moment to repeat history is finally here. I lie in my bed, engulfed by the darkness and silence. Sleep should be around the corner but it's not. I can hear the clock ticking. Each tick is a second closer to the start of Pakistan's World Cup campaign and that will keep me awake for the rest of the night. I am one of 'those' fans.
Pakistan cricket has beguiled us for years and our love affair with the World Cup began in 1975. Our foray into the tournament was not particularly successful as we failed to progress past the group stages despite having some great players like Wasim Bari, Zaheer Abbas and Majid Khan. But we got a glimpse at the future potential of our team in 1979 when we made it to the semi-finals, losing to eventual champions, West Indies.
In the World Cup, the stakes are high, not just for Pakistan's cricket team but for the fans as well. Those who never got themselves emotionally invested in Pakistan cricket did themselves a favour. For the rest of us, this is going to be a long night of tossing and turning until the sunrise on Friday – Pakistan's first outing in the 2019 cricket World Cup.
Some will analyse Pakistan's chances at the tournament using cricketing logic, but I sit on the other side of the fence. Logic never had any say in Pakistan's cricketing fortunes. We created stories that were narrated for years to come for the very reason that they defied logic.
And that's exactly what happened in 1992. After failing at the semi-final stage in 1983 and 1987, a side which was termed as the 'cornered tigers' suddenly rose to the occasion when the situation demanded it. Who can forget Wasim Akram's swing bowling in that final or the sight of Imran Khan raising his hands in the air after the fall of the final wicket. These are the images which have allowed us to hope every time the World Cup comes around.
Like always, it would be typical to pin my hopes on our unpredictability tag, but that isn't necessarily true either. Having lost 10 consecutive ODIs leading up to the World Cup, what's left to predict?
Yet, I am awake, just like every other true Pakistani cricket fan out there letting their imaginations run wild and envisioning the Pakistani skipper lifting the trophy. The clock is still ticking. A few seconds gone; a few moments closer to the toss.
The World Cup can be like a magic lamp for a Pakistani cricketer. You get your hands on it and all your wishes may come true. The last person to lead the Pakistan team to victory is currently the prime minister of the nation. The popularity which comes with winning the World Cup is beyond anyone's control and the opportunities which lie ahead are endless.
Since finishing in second place at the 1999 World Cup, our performance in the tournament has been dismal. We stumbled out of the tournament in 2003 and 2007, the latter exit overshadowed by a shocking loss at the hands of Ireland and the sudden passing of Pakistan's coach, Bob Woolmer. In 2011, it looked like we may just ride our luck all the way to the final, but we fell short at the semi-final stage. To rub salt into the wound, the loss came at the hands of our cricketing rivals India, in front of their home crowd.
After a forgettable 2015 World Cup, now we pray that tomorrow's match will renew our hopes.
Sarfraz Ahmed must be awake in his bed like us, feeling the shivers running down his spine, enticed by the opportunity life has presented him with but also nervous about having to sustain the hopes of millions on his shoulders.
His future in the team is as uncertain as the nation's hopes in the World Cup. Despite the lack of preparation, out-dated domestic infrastructure and incompetent officials running the Pakistan Cricket Board (PCB), an early exit from the World Cup usually boils down to one demand – change the captain. Sarfraz would know this all too well, he has seen many perish before him.
Pakistan only wins a major International Cricket Council (ICC) tournament once in a blue moon. A moment that takes an eternity to arrive but every time it does, it leaves us mesmerised. It restores our faith in our dreams and in our team.
Pakistan's Champions Trophy victory in 2017 was as Pakistani as it could get. Amid chaos and hopelessness, we fought. After being written off, we fought. With India and history up against us in the final, we fought. We went to the English shores struggling to be relevant in a tournament designed exclusively for the top ODI units. It felt like attending a wedding you got an invitation for but neither the groom nor the bride recognises you; after all, the tournament could have done just fine without the eight ranked Pakistani side, or so the people would have thought.
But a bit of luck, coupled with an inspirational revival, and after two weeks of insanity, we left those same English shores that failed to acknowledge our presence with a stolen page of history that shall remain ours forever. We live to fight another day, to see another moment like it.
The clock is still ticking. A bit faster maybe.
As Nasser Hussain put it,
"Pakistan has been playing some awful ODI cricket."
And I couldn't agree with him more, but all it takes is one moment to turn it around. The fantasy of Pakistan pulling off another miracle could remain just a fantasy after all. It has happened one too many times in the past. Any sane mind should be asleep by now. Fakhar Zaman is no Saeed Anwar and Wahab Riaz is no Waqar Younis. What am I even thinking? But that odd chance, one in a million maybe, will keep me awake until it's officially over for Pakistan.
The upcoming days will experience a surge in expert opinion predicting Pakistan's playing combinations, no matter how flawed they may be. Some will find pleasure in criticising a losing side, but for me, this is the moment all the criticism has led up to. Now we either win it together or take one on the chin. Criticism and pessimism can wait for another day.
West Indies will be the first team to face Pakistan. Both teams won't have a specific plan against one another because neither side has ever followed a plan to begin with. Both sides back their natural instincts of playing spontaneous cricket without fear and without logic. If put on a scatter plot which ascertains a teams' World Cup readiness, Pakistan and West Indies would be the outliers. Yet, something about them will always be intriguing. Those teams that dare to embrace their oddities will always challenge our imagination.
The clock is still ticking. With a varied history at the World Cup behind us, now we are ready to hear:
"Here we go, it's Pakistan versus West Indies!  Ahmed has the coin. He flips it in the air. Jason Holder has called heads…"
All photos: Getty