Facebook Timeline: My life's album!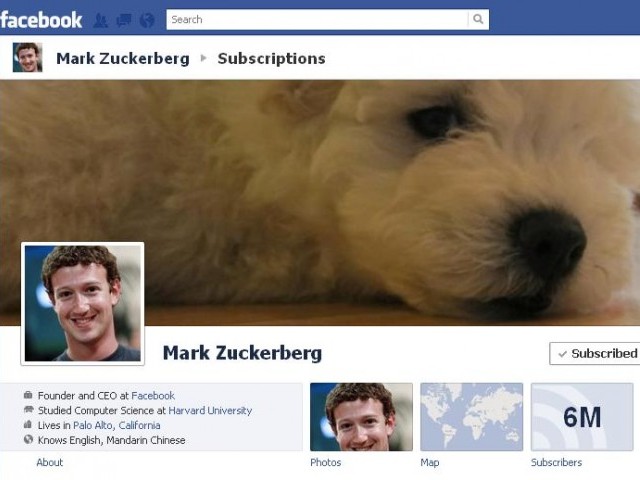 The words "Wow", and "Awesome", took turns taking residence in my head as I first browsed through  'Facebook Timeline', the upcoming Facebook user page revamp, scheduled to start rolling out in a few days.
I was highly impressed by how a larger mish-mash of my personal information was presented to me in an attractive and intuitive package, and by how the new tools available to me were not only robust, but were placed exactly where I looked. So good was the design, in fact, that it took me less than a minute to master Facebook Timeline, which is a credit to the design team.
As I examined further, I understood why the update was named Timeline; I could scroll down, not just to my recent updates, but to the beginning of my life. And any information I had ever posted to Facebook was available for me to see in chronological order, from the day I was born.
Browsing further through Timeline, I could see the days my siblings were born, the day I had adopted my first cat, the sad hour my grandfather had passed away, the proud moment my sister had graduated, the happy occasion when my Transformers review was published on the Tribune blogs etc. Some of these moments were represented by pictures and links I had uploaded, while others were simply status updates. Essentially, any information I had ever uploaded to Facebook was there for me to see. It was a bittersweet feeling, similar to the emotions one feels when one browses through old photo albums. In a sense, I realized, Facebook Timeline was my life's album.
My immediate concern normally would have been for my privacy, but the newly revamped and clearly presented privacy controls had alleviated such concerns long ago. Using these new tools, I was able to exactly control exactly what information was available to whom. Still, I am sure many will overreact to the Facebook Timeline feature, and many will be concerned about governments using Facebook Timeline to spy on citizens.
Well, here is the thing – even if you post status updates about visiting terrorist training camps or post pictures on how to put together a bomb, you should be OK, with the amount of control the new privacy settings offer (though you should probably see a therapist). Furthermore Facebook Timeline is nothing but a new presentation of the information Facebook already has so once you tinker with the unambiguous settings, you shouldn't be leaking any new information.
Now, if Facebook was on the verge of being purchased by a Chinese company, like Yahoo is for example, I would have been concerned, because the Chinese government has no qualms about using the internet for spying on people.
To be honest, I normally let out a groan, whenever Facebook launches new changes. They normally feel unnecessary, and are a chore to get used to, when all I want to use Facebook for is as an expanded communication tool. However, a strange thing happened after I was done meddling with the Timeline interface. I started updating all the past events of my life fervently with pictures and text. Initially, it was something I did for no one but myself. Later, I realized, it was for new friends I wanted to share pieces of my past with.
There are other endless benefits to Timeline. Companies can use it as a marketing tool for their fans. I can already imagine browsing through Coca Cola's Timeline page, absorbing how the business changed over the years. People can use Timeline to share intimate details of their lives with others. Been on a hundred dates in a month, and tired of relating your life every time? Use Timeline!
In the end, I have to say that recent improvements brought to Facebook, like the newly improved privacy tools, revamped friends lists, the new subscribe button, and the real-time news ticker, were only the precursor to something fantastic.
For my money, Facebook Timeline is the most significant thing to hit social networking, since Facebook itself.