How many Ahsans, Amals, Aqsas, Intezars, Nimras, Sajjads will we lose to police encounters?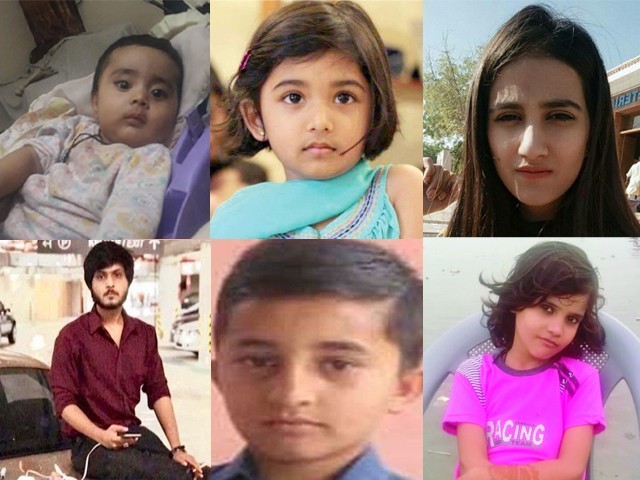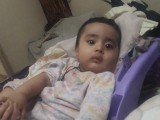 Conducting encounters to catch criminals, only to end up killing innocent people, has become a favourite pastime for our law enforcement agencies (LEAs). Just a few months ago, we saw the brutal massacre of four people, including a woman and her teenage daughter, in Sahiwal.
In yet another case of the innocent paying the price for police negligence, a toddler has lost his life after being fatally shot during an encounter between the police and dacoits in Karachi. Two-year-old Mohammad Ahsan Shaikh was travelling in a rickshaw with his parents when a bullet hit him, and when his father got out of the rickshaw, he saw two policemen fleeing on a motorbike.
As usual, Sindh Inspector General (IG) of Police Syed Kaleem Imam as well as the Sindh government took notice of the incident and expressed sorrow over the killing, while the accused policemen have also been taken into custody. Soon, we will probably hear about the formation of a joint investigation team (JIT) to probe the incident, and as always, with the passage of time, this incident will be forgotten and the killers will roam free, just like all previous such instances.
Even if the four policemen arrested are handed a prison sentence, will it be enough? Will it bring back little Ahsan to his parents? Will it prevent another child like Ahsan from losing his or her life in the future? Will it change this gun culture and this terrible mindset our LEAs are plagued with as they keep repeating the same mistakes over and over again and commit extrajudicial killings?
According to data by the Human Rights Commission of Pakistan, as many as 3,345 people have been killed in police encounters from January 2014 to May 2018. This figure shockingly includes 23 women and 12 minors, as well as 55 police officials. What do these numbers indicate if not that there remains a fatal flaw in our police system?
In this modern age, police departments around the globe are taught criminal psychology to help them better understand that their job is to eliminate crime, not criminals. Likewise, police departments go through extensive training on how to avoid a scuffle or encounter with criminals in public places in order to not put innocent civilians at risk.
Our police officers, on the other hand, are neither provided adequate training nor any counselling to deal with the mental health consequences of the job. Officers of lower ranks are not even capable of handling real-time conflicts with actual criminals, and thus on most occasions just open fire with the fear that the criminals will kill them if they don't shoot and kill them first. In this action, it is innocent people who end up bearing the consequences.
When it comes to delivering justice, there are encounter specialists like Rao Anwar and Abid Boxer who have special patronage and are thus roaming free despite hundreds of extrajudicial killings. Even officials of the Counter Terrorism Department (CTD) have not been indicted yet for their alleged role in the brutal Sahiwal massacre.
What does this do if not promote a culture where officers are free to kill whoever they want – even little children – without suffering any consequences whatsoever? Unless both the provincial governments and the federal government do not bring about serious reform in the police department and other LEAs, nothing will change and we will keep mourning in silence as children like Ahsan become collateral damage.
Not a single police officer has been convicted for fake encounters or for the death of innocents. On most occasions, the officers involved use the 'right of self-defence' provided in the Pakistan Penal Code, and always tell the court that they didn't open fire first and in fact only did so for self-defence. Thus, clearly the change required needs to be systemic, deep-rooted and legal.
There is also no point in simply detaining low ranking police officers. Instead, all LEAs should be strictly prohibited from opening fire in public places or before ensuring that no innocent civilians are around. In fact, a senior superintendent (SSP) or even a superintendent (SP) can be made the relevant authority, without whose permission no police encounters can take place. In case one does take place, the SSP or SP should hence be held responsible for the consequences.
Over the years, Pakistanis seem to have forgotten that human life is precious. We cannot live in a society that accepts the death of little children through bullets fired by the very men we pay to protect us. The police are there to help people, not to go around killing them. One only needs to have some common sense to only chase criminals and not fire bullets when surrounded by civilians; how can we accept our police consistently showing such basic lack of common sense?
Ahsan's life mattered; his death matters. If nothing else, it should remind the police of their responsibility to take their job seriously. A single decision taken responsibly would have meant Ahsan keeping his life.
The issue is most pronounced in Karachi, which has suffered after years of chaos and anarchy. Not too long ago, on April 6th, Karachi mourned the killing of 10-year-old Sajjad who died after getting caught in an exchange of fire between the police and an alleged criminal. Nimra Baig, a 21-year-old medical student, died in a similar crossfire. Before that the city mourned Irshad Ranjhani, who was shot in broad daylight by an influential man who falsely claimed that the victim was a dacoit. Before that it mourned Malaysia-returned student Intezar Ahmad, seven-year-old Aqsa, Rauf and Maqsood who faced a similar death as Ahsan, and before that 10-year-old Amal Umer.
How many encounters do we need for the Sindh government to take action? How many men, women and children need to die before our policymakers realise that such killings have become a norm in a city plagued with lawlessness?
The job of the police is to investigate and prevent crime, not to act as judge, jury and executioner. Our police officers are clearly unclear of their job description, and if we are to change anything after Ahsan's murder, let it be this.