Laal Kabootar is a strong, well-made film but fails at being a trendsetter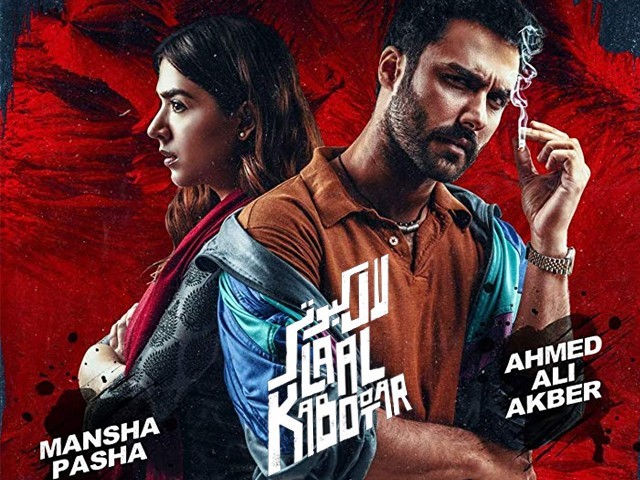 Films such as Laal Kabootar have a much bigger responsibility to cinema, particularly for Pakistani cinema, which is going through an interesting phase of its life cycle. Pakistani cinema's revival is over; it is now in the maintenance stage. I don't think it will go down to the disaster that it was, but whether it grows further or not remains to be seen.
In order for cinema to grow, all kinds of audiences have to start coming to the theatres; the kind who would watch Kahaani or Andhadhun over Thugs of Hindostan.
If you go wrong in making a Jawani Phir Nahi Ani or a Na Maloom Afraad, there will be three more films of the same genre releasing in the next six months and the maintenance will continue. Failure of a comedy will not hurt cinema as much as it would if you go wrong while making a Laal Kabootar, because these films bring in a new audience to the cinema and their failure can alienate those viewers from Pakistani cinema forever.
Laal Kabootar has a strong pull for the indie audience. It's trailer, even though not promoted enough or in the right way, hits the cord and generates enough interest for that specific audience. Once it brings you to the theatre, it has a lot of ingredients working well for the recipe.
Taha Malik's soundtrack is brilliant; probably the best element in the mix, taking a leaf out of Bejoy Nambiar's book.
*Spoilers alert*
The actors are deeply involved. From the smallest roles, such the cameo by Ali Kazmi, to the main leads of Mansha Pasha (playing Aliya Malik) and Ahmed Ali Akbar (playing Adeel Nawaz), everyone took ownership of their character and added zing to the overall flavour. Take Kazmi's mumbling on Pasha's treatment of his shirts before being fatally shot. It's those little details that have been taken care of.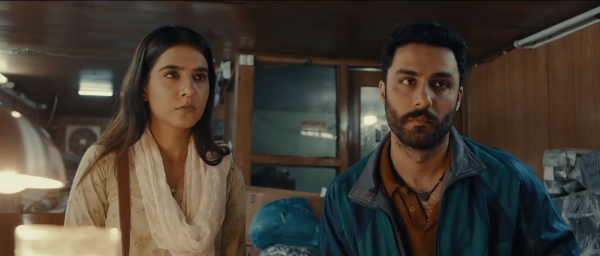 The art direction is apt. Take those Kurt Angle and Raveena Tandon posters, or the Dubai sign hanging on the car's rear-view mirror. Mo Azmi's work behind the lens is rustic and natural.
Kamal Khan's directorial debut is solid. While comparisons to Anurag Kashyap at this stage would still be ambitious, in many scenes he still reminded us of the last 15 minutes of Ram Gopal Varma's Satya, which itself was written by Kashyap.
You would probably never see the underbelly of Karachi the way Khan has shown it in Laal Kabootar. Its language, its graffiti, its faces on the streets, Khan clearly knew all along what he wanted to show. I was not even surprised to see Ahmer Naqvi's name in the writing credits. Yes, it is that much of Karachi.
In the first scene of the film, the steering wheel is in the hands of Pasha, the wife. The husband is on the passenger seat, and then he is shot dead. We should have seen it coming – she was going to drive the film forward, not him. Add to that the sensitivity of the father-daughter relationship, the soft romance of an urban married couple, the conflicts of street criminals and their own friendships. Laal Kabootar has its moments, quite a lot of them, and quite strong ones.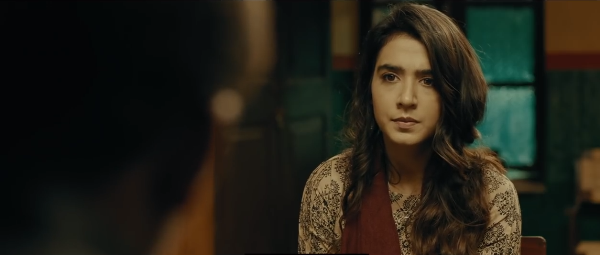 It might appear so far that the film has fulfilled its responsibility of being a great parallel cinema experience that a mainstream cinemagoer will not get. Unfortunately, the answer is no. Laal Kabootar has its flaws; the major one being its writing. The grip of the first one hour loosens gradually and by the time we reach the climax, it actually becomes an ordinary story from an extraordinary story.
The plot premise of land mafia, the pace of the first hour, the acting and technical soundness of the film, the attention to detail, all look haplessly at the story in the second hour of the film, like a man in a hurry would look at his car's deflated tyres. There is a damaging suspension of disbelief in the second hour of the story.
(Spoiler)
Shahi, interestingly named, is the land mafia: the powerful man in the business. Yet he is treated like an ordinary conman by an ordinary corrupt cop. Here, you start thinking that this would turn out to be the point where Shahi would show his merciless side, and that he does; however, that mercilessness is short-lived. The super cop raids the Shahi abode with only two cops and runs havoc. Shahi is seen begging for forgiveness. The whole sequence is colourless. Dramatised well, but failing to convince us of the whole thing.
Adeel's ambitions are real; his conflict and turning point, not so much. Mama, the gangster, is unable to kill a helpless woman in an elevator, despite having a gun. You don't get around to investing enough in Adeel and his drive as much as you do in Aliya's revenge story. The irony may be that there is no single defining code that binds the lawlessness to senses. There is nihilism constantly undercut by the hope of good guys winning, even if it is logically questionable.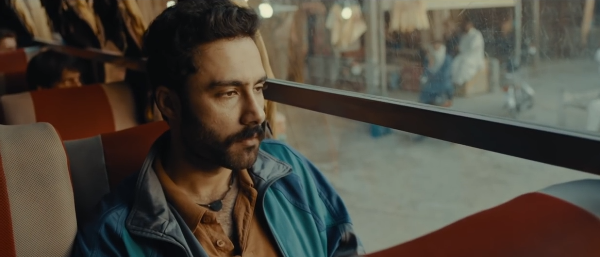 Laal Kabootar is a good film, very well-made and an exciting debut of a talented director. It checks the regular boxes required for a good film, but for my selfish reasons, I want cinema of this nature to work very well and be successful, otherwise investors and audiences will keep ignoring this genre and keep putting their money behind romance and humour.
It's the trendsetting area where Laal Kabootar falls short, where Cake also did. When the history of Pakistan cinema will be written, Laal Kabootar will not go down as a film that changed Pakistani cinema and introduced a new way of filmmaking to the Pakistani audience. As things stand, Pakistan cinema is still waiting for an Andhadhun… a Kahaani.
All photos: Screenshots