Our hospitals aren't good enough for Nawaz Sharif – whose fault is that?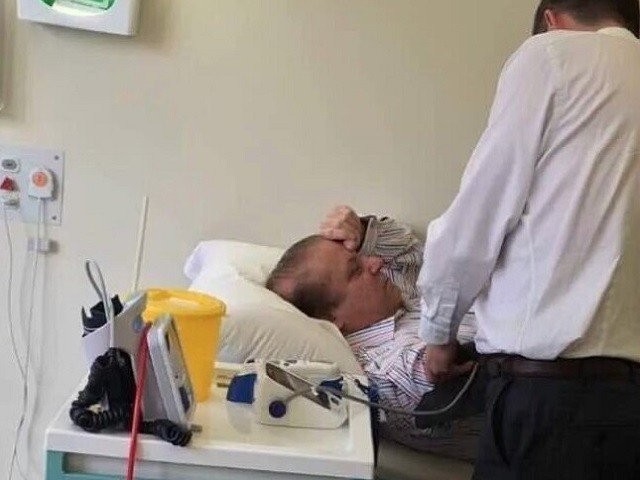 In an important advancement on Monday, the Islamabad High Court (IHC) rejected the appeal of former prime minister Nawaz Sharif who was seeking suspension of his sentence due to his medical condition.
A two-member bench of IHC involving Justice Amir Farooq and Justice Mohsin Akhtar Kiyani read the short request of the court decision saying that the appeal was dismissed because it holds no credible grounds. It further informed that Nawaz is being given the best medical treatment and the court does not feel that his case is that of unusual circumstance.
The court in its nine-page decision additionally expressed that Nawaz documented the application only on medical grounds and he was taken to the emergency clinic as and when he feared his well-being.
While Nawaz has chosen the path of resistance, his plea to grant him bail due to his faltering health seems quite contrary to the narrative he has adopted. After all, being a leader and three-time elected prime minister, he knows that the path of anti-status quo politics demands sacrifice and it will always bring with it discomfort and pain. The Garhi Khuda Bakhsh graveyard is a testament to this, where Zulfikar Ali Bhutto, along with his sons and daughter, is buried.
His defence council claimed that the atmosphere of the prison was not conducive for Nawaz's health and caused him anxiety and depression. Given that he was elected multiple times as the prime minister, why did Nawaz not pay heed to prison reforms and improve the conditions of prison while in power? There are thousands of prisoners behind bars who are suffering from deteriorating health conditions. Hence when he asks that he be granted bail, what about all the less privileged prisoners who do not have the same resources. None of those prisoners are fortunate like Nawaz to be shifted to hospitals like Services or Jinnah on health complaints.
On the other hand, Pakistan Muslim League-Nawaz (PML-N) lawmaker from Punjab, Hina Pervez Butt, also submitted a resolution in the Punjab Assembly claiming it was astonishing that Nawaz was shifted to the Services Hospital where no cardiologist was available. If her words are to be believed, what was PML-N doing when it was in power in Punjab? Her statement reflects on Shehbaz Sharif's inability to provide adequate healthcare to the masses. What if a poor man or an ordinary citizen knocks the doors of Services Hospital? Would he be turned away because the hospital does not have the necessary doctors and equipment to deal with his condition?
Establishing the Punjab Institute of Cardiology in Lahore, which comprise of 347 beds, was an applaudable move by the PML-N government. However, it was also their duty to improve the conditions and facilities of other existing hospitals in the second largest city of Pakistan. Perhaps this is the dilemma of our political elite; they concentrate on getting power and forget to strengthen democracy by catering to the people's basic needs. Had Nawaz and his party invested in the healthcare sector like they did in Metro and other projects, it would not only have benefitted millions of common citizens, but they would also not have been complaining about the lack of facilities in government hospitals.
It is so easy for these politicians and the elite class to pack their bags and leave on the slightest sneeze. To them healthcare is easily accessible because they can afford it. But what about the people in Pakistan who do not have the resources to go abroad for treatment? Do these politicians not owe them to make facilities better in this country? Hence, when Nawaz's name was asked to be removed from the Exit Control List (ECL), it was an indirect declaration that PML-N has failed to cater to the public's needs and the only choice is leaving.
Butt was probably too emotional and in a bid to show support for her leader, she submitted that motion. However, somehow this has dented the narrative of PML-N and Nawaz. The insistence that he be permitted to go abroad will damage his reputation amongst his supporters. Many people believe in his "respect my vote" slogan and if Nawaz somehow makes a deal and goes abroad, he will be break the people's trust and may lose his vote bank.
Nawaz's frail health condition is no secret and there is no denying that he deserves better medical treatment, at least better than General (retd) Pervez Musharraf who was allowed to leave the country despite the fact that he was not suffering from any serious illness at the time. However, in these dire times, Nawaz needs to show resilience in order to keep his respect intact in the eyes of the people. Meanwhile, this might also serve as an eye-opener for Nawaz, and if his party ever comes into power again, he would hopefully do right by the people and improve healthcare and prison conditions.