Does ringleader Salman Butt deserve a second chance?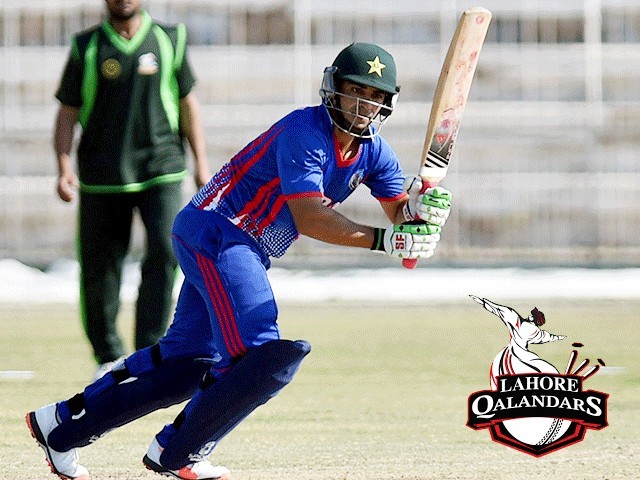 Pakistan Super League (PSL)'s credibility took a massive hit when the spot-fixing scandal involving Sharjeel Khan and Khalid Latif broke out in season two. According to Salman Butt, he was being considered for the West Indies tour following that PSL season, but the spot-fixing scandal forced the Pakistan Cricket Board (PCB) to reconsider their decision and exclude Butt from their plans to avoid any controversy.
With Butt replacing Muhammad Hafeez in the Lahore Qalandars' squad, many people have raised apprehensions about the 2010 spot-fixing scandal's ringleader's inclusion. Some of the arguments made against his inclusion range from setting a wrong precedent for youngsters to affecting the credibility of the league.
📰 @im_SalmanButt replaces Mohammad Hafeez in @lahoreqalandars' squad.
More details 👇 https://t.co/Fj6oBFy0HA pic.twitter.com/TQeCEfks9O

— PakistanSuperLeague (@thePSLt20) February 19, 2019
Just to prove they hadn't reached rock bottom, the @lahoreqalandars have hired Salman Butt.

I'm surprised Aqib Javed hasn't walked out on the club. He hates fixers more than I do.

— Kusal Mendennis (@DennisCricket_) February 19, 2019
Mohammad Nawaz and Mohammad Irfan have already resumed their career after serving their bans for not reporting that they were approached for spot-fixing. Khan's ban would be over in August this year, and we could very well have a situation in PSL next year where every franchise is likely to have a player in their squad who has been punished under the International Cricket Council (ICC)'s anti-corruption laws. If these player's perform and make it to the national team, more than half of the team would comprise of tainted players.
Where would that leave PSL and Pakistan cricket team's credibility?
People in favour of Butt's inclusion often make the argument that if Mohammad Amir was allowed to stage a comeback, Butt should be given the same treatment. However, Butt was in a position of power as captain during the spot-fixing scandal and enjoyed influence over a rookie like Amir. Since then, Amir has displayed remorse and has accepted his mistake publicly on various platforms. Butt, on the other hand, has hesitated from admitting his mistake with similar fervour, with which he claimed his innocence in various press conferences and television shows. Only when he had no option left, he decided to admit his mistake in front of the ICC in order to resume his playing career.
With Hafeez injured and AB de Villiers only committing to play the group matches, Butt might be asked to lead Lahore Qalandars in the knockout stage. In that case, he will enjoy influence over two of the most promising Pakistani fast bowlers, Shaheen Afridi and Haris Rauf, who are at the same stage of their career as Amir was in 2010.
The age and hype around Amir when he was taken under by Salman Butt was the same as what it is now with Shaheen – great decision to let another young talent play with a renowned match fixer. #PSL4

— Tuaha Sohail (@TuahaSohail) February 19, 2019
Butt has often criticised franchises for not selecting him for PSL, despite his consistent performances in domestic cricket. He even accused former PCB chairman Najam Sethi of not allowing franchises to select him and accused some franchises of displaying favouritism for certain club players.
Good luck to Salman Butt – he's been in the wilderness for all these years and has performed v well domestically – about time he was given a chance to redeem himself pic.twitter.com/VyYiaEGXIM

— omar r quraishi (@omar_quraishi) February 21, 2019
So if we look at Butt's inclusion on pure cricketing reasons, is Butt's criticism justified or does he deserve a place in the PSL?
In the National T20 Cup last year, Butt was the third highest run scorer with 263 runs in the tournament. However, if we further analyse his numbers, he scored those runs at an average of 29.22 with a meagre strike rate of 106. Compared to that, Naved Malik, who is also an opener, scored 202 runs at an average of 51.50 with an impressive strike rate of 163.50, and yet he was not selected by any franchise. Should Malik also cry foul and accuse franchises of favouritism, now that Butt has been preferred over him?
The Qalandars have a settled opening pair in Fakhar Zaman and Sohail Akhtar. Their gamble with the latter as an opener paid off in Abu Dhabi T20 Trophy, which they have also continued in PSL this season. Hence, inclusion of Butt will only disrupt their settled opening pair, as the strike rate at which Butt usually operates at might not be feasible in the middle order. Qalandars would have been better off replacing Hafeez with one of the players from their player development program; for example, middle-order batsman Saif Badar. He was the Player Of The Match in the final of the National T20 Cup, leading his team to victory in a crunch situation.
However, it is the prerogative of the franchise to select whoever they deem fit according to their plans, and the Qalandars have preferred to go for Butt's experience. Hence, it is important for Butt to display maturity and be humble and thankful for this opportunity to perform at the big stage again. He should not take this second chance for granted.
Loading ...