And the Oscar goes to…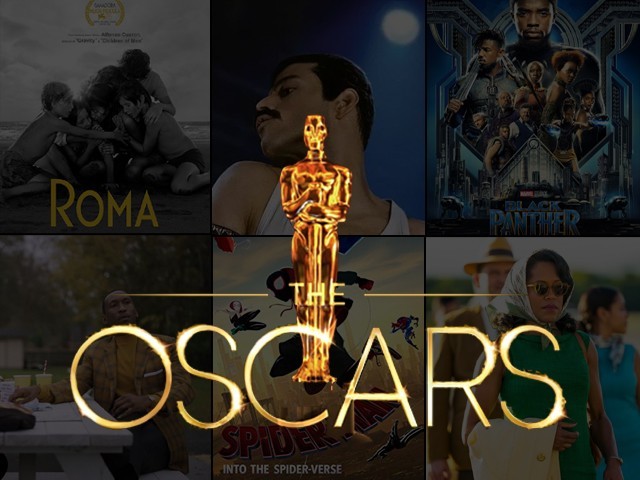 For better or for worse, the Oscars are undoubtedly the biggest movie event of the year; the award show followed and discussed in all corners of the world. You don't have to have a film nominated from your country to care about these awards; Hollywood's allure ensures that all your favourite celebrities being under the same roof are reason enough for you to care.
What's made this year's Oscars even more newsworthy is the fact that it has been a right mess even before it has started. Kevin Hart was initially announced to host the Oscars, but after some homophobic statements from to past came to light, he stepped down and the Academy decided to go sans a host. Given how the last time the Oscars went without a host (in 1989) was a complete and historic disaster, it remains to be seen if it'll be different or better this time around.
Then there were some structural changes the Academy tried to introduce, such as introducing new categories for Best Popular Movie and so on, as well as shifting categories such as Best Cinematography and Best Editing to the commercial breaks. Both of these developments triggered a lot of backlash, and the criticism was enough to compel the Academy to take a U-turn and go back to the original format with the original categories.
All the drama of the past few months has been enough to deviate from the main factor the Oscars come together to celebrate – the movies. It was a great year for (Hollywood) movies, and many of the most talked about films managed to make their way into the nominations as well. From films like Black Panther, that virtually everyone has seen, to films like Roma, that only a few people have seen but definitely should, let's take a look at which movies will win an Oscar this year, and in some cases, what movies should.
Please note that this review only predicts limited categories, as I'll leave the technical categories to people more qualified to judge them.

Will win, and should win: Regina King for If Beale Street Could Talk
If the fact that If Beale Street Could Talk is based on a James Baldwin novel and that Barry Jenkins (Moonlight) directed it had you sold on the movie (what could go wrong, after all?), King's performance in it was the icing on the proverbial cake.
The film follows the life of a young African American woman seeking to clear her lover's name before the birth of their child, and the racism and injustices we see on screen are highlighted by King, who often steals the scene with her silence alone. An honourable mention should be made for Rachel Weisz (The Favourite), but King most certainly has the Oscar in the bag.

Will win, and should win: Mahershala Ali for Green Book
Let's get it out of the way: Green Book was a good film, but it also had certain problematic elements in regards to depicting race and shadowing over the Green Book itself, and is perhaps the most controversial nominee for Best Film this year. And yet, none of its flaws could eclipse Ali's powerful onscreen presence. From seeing him eat a piece of fried chicken for the first time to witnessing him being denied bathroom access by a white man, the racism and inner turmoil faced by Don Shirley in the 60s is brought to life yet again by Ali, making him the most deserving contender for this year's Oscar.

Will win: Glenn Close
One of the safest bets at this year's event is that Close is taking home the Oscar. But should she? The Wife was a good film, and Close was great in it, but that's pretty much all the 10 people who actually saw this film can say about it. Meanwhile, almost every other actress nominated alongside her has offered a much more talked about and acclaimed performance, which will undoubtedly make Close's win one of the most underwhelming moments of the show.
Should win: Olivia Coleman
On the topic of who should win, while Melissa McCarthy has won the Oscar in our hearts for surprising and moving us all in Can You Ever Forgive Me?, Coleman deserves to win the actual award for her brilliant portrayal of Queen Anne in The Favourite. Coleman simultaneously manages to make us laugh, hate, judge, but also feel sorry for and ultimately love the multifaceted character she plays.

Will win, and should win: Rami Malek for Bohemian Rhapsody (duh)
Fans of Mr Robot know that Malek is a great actor, while fans of Queen know that no one could ever do justice to the legend that was Freddie Mercury. And while the movie itself may have left a lot to be desired, Malek's portrayal of Mercury was perhaps its strongest point. The only legitimate competition Malek has is from Christian Bale (nominated for Vice), who could be the surprise winner for his depiction of former US Vice President Dick Cheney.
Will win, and should win: Alfonso Cuaron for Roma
The Best Director award this year has a lot of great (male) options; from Spike Lee's enthralling BlacKkKlansman to Yorgos Lanthimos's aptly titled The Favourite, in which he took some risks by using only natural light and wide-angle lenses, and these turned out to make Lanthimos's work even more remarkable.
However, in a group of people who all deserve the award in some way or another, Cuaron is perhaps the one who deserves it most. It is Cuaron's brilliance that gives Roma a sense of foreboding and haunting throughout. From the shots of the staircase that separates Cleo from the family she works for, the children watching in rapt attention as their father tries to fit the car in the driveway, to the violence brewing in the background of Mexico City in the 70s, Cuaron invites you in and makes you witness a country's pain through the eyes of its women and children.
Will win, and should win: Spider-Man: Into the Spider-Verse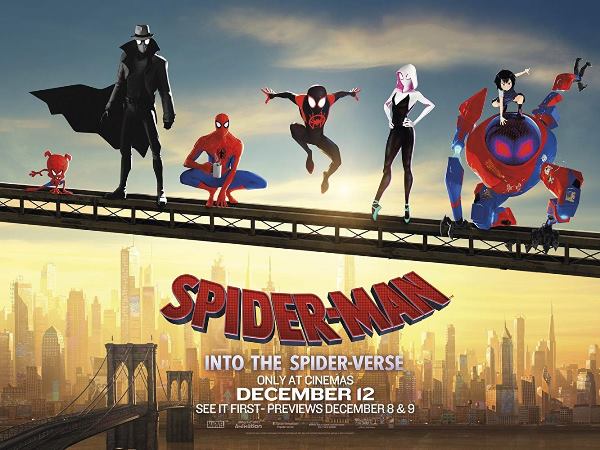 The past year was a great one for animated films, with Incredibles 2 alone making this a tough category. And yet Spider-Man: Into the Spider-Verse outshines most animated films of late, and will most definitely win this accolade as well, mainly because its animation itself is unlike anything we have seen before. Watching this movie felt like jumping inside a super trippy comic book, and this unprecedented animation was accompanied by a movie that was purely a joy to watch.

Will win: Roma
This is undoubtedly the most awaited award of the night, and is surely to go to Roma, making it the first victory for Netflix as well as a win for a foreign language film. Having seen all the films up for the top prize this year, I can safely say no one will protest when Roma wins (except for the casual racism we see every time something non-white is brought into the mainstream). An incredibly moving look into the life of a domestic worker in Mexico City, it is presented even more beautifully by Cuaron, making it highly reminiscent of Moonlight, another cinematic masterpiece.
Should win: Black Panther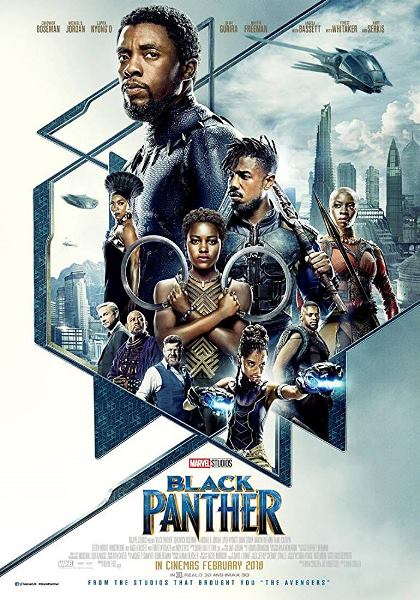 Let's get it out of the way – there is no way Black Panther is winning the Oscar this weekend. However, in a fairer Academy, Black Panther would at least have a shot at winning the Oscar.
No, Black Panther should not get the award because it is a Marvel film or a mainstream success or a movie featuring a largely African-American cast. While the fact that a large part of the world has seen and greatly loved this film should definitely work in its favour, Black Panther is a great film on its own. A superhero movie about race that also offers a poignant commentary on the impact of colonialism and slavery in Africa. One that received almost universal (there will always be haters) critical acclaim. And one that had a massive cultural impact and meant something to an entire race.
From its plot, cast, direction, background score, soundtrack and costumes, everything came together and worked in synchronisation on screen; this was not a mediocre film that people ended up flocking to theatres for (looking at you, Aquaman). Black Panther changed lives, and it reflects the power that cinema truly can have. It is bigger than Marvel or any another superhero film, and in that vein it does not need an Oscar to define its success, but perhaps the Oscars need it to bolster the Academy's decreasing relevance in global cinema.
Here's hoping we get a memorable ceremony and hopefully some surprise wins on the day!
All photos: IMDb