Something new, something different: 4 reasons to watch Laal Kabootar
The trailer of Kamal Khan's debut Pakistani film Laal Kabootar recently released and it's already making waves. The movie stars Ahmed Ali Akbar, Mansha Pasha, Rashid Farooqi and Faiza Gillani in lead roles along with Ali Kazmi.
The film is produced by Hania Chima and Kamil Chima. From the trailer, it is evident that the story of the film is based in Karachi. It appears to be a crime caper thriller, a niche in which Pakistani cinema has not experimented much.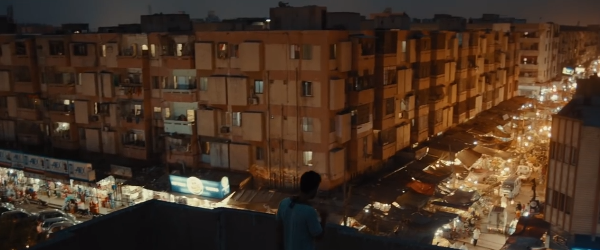 The trailer of Laal Kabootar is receiving a positive response from people of all social classes and here are four reasons why it will make an interesting film to watch.
1. The setting in Karachi makes the film realistic
From the first frame to the last, the trailer appears to depict the lifestyle of a certain class living in Karachi – their dreams and their tendency to adopt short cuts in life in order to achieve their goals.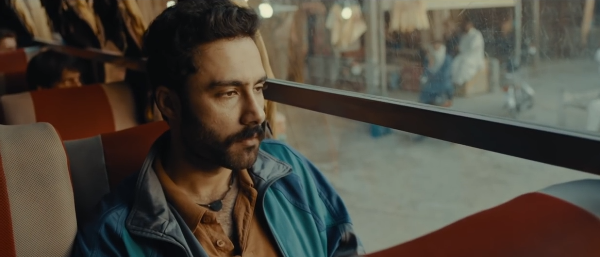 It is obvious from the trailer that the film doesn't tell a larger-than-life story but bases its plot on realistic and relatable grounds, which is in equal parts different and refreshing. The film will perhaps thus introduce a new age of Pakistani cinema.
2. Twisted crime caper:
It is rare to find interesting, realistic and engaging crime capers in Pakistani cinema. In an industry dominated largely by romantic comedies and patriotic films, Laal Kabootar is certainly a breath of fresh air.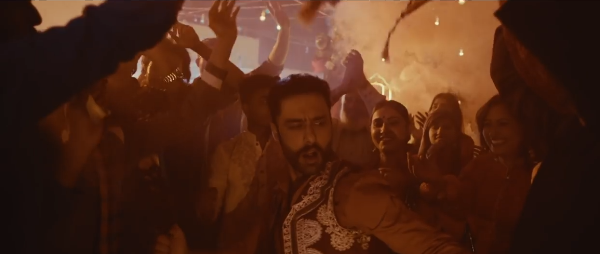 According to the trailer, the film focuses on the entangled lives of three to four different individuals. The action-packed trailer doesn't make clear what the plot of the film is, but does manage to evoke a sense of mystery that makes viewers excited to see what exactly the film has in store for audiences.
3. Excellent music:
Taha Malik's music is refreshing, experimental and is perfect for a crime thriller. The background score along with the lyrics are appropriate for the film. This kind of music is unusual for Pakistani cinema but it seems like that the experimentation here too will pay off well because most people are already talking about Laal Kabootar's music score.
4. Fresh cast supported by engaging content:
Laal Kabootar doesn't star the usual 'superstars' of the Pakistani film industry but instead features an ensemble cast of good performers under the direction of a first-time feature film director.
Akbar is an impeccable actor who has done a variety of different roles. From Siyaah to Karachi Se Lahore and from Ho Man Jahaan to Parchi, Akbar's characters have always been different and unique. Similarly, in Laal Kabootar he is seen doing something different.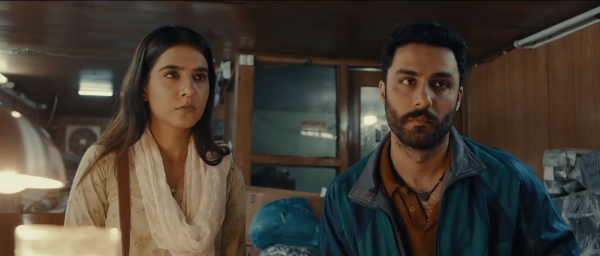 Pasha was last seen on the silver screen in the film Chalay Thay Saath where she wasn't the main lead. This time, however, she plays the protagonist. Her character seems quite far more interesting here and I for one am excited to see how she performs.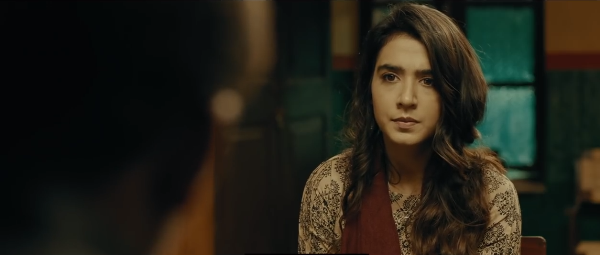 The trailer of Laal Kabootar is also loaded with curse words and this is again something unusual for a Pakistani film. This is also the reason for the trailer beginning with the disclaimer of "approved for mature audiences".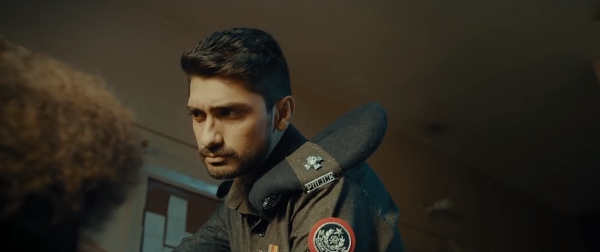 Let's see if Laal Kabootar, also known as Red Band, will be able to do wonders at the Pakistani box office when it finally releases. It will be directly competing with Project Ghazi, releasing on the same date and featuring Humayun Saeed and Sheheryar Munawer in lead roles. It will definitely be interesting to see how this competition pans out.
Lal Kabootar hits theatres on March 22, 2019.
All photos: Screenshots