Cold Pursuit is not just Taken set in snow – it's so much more!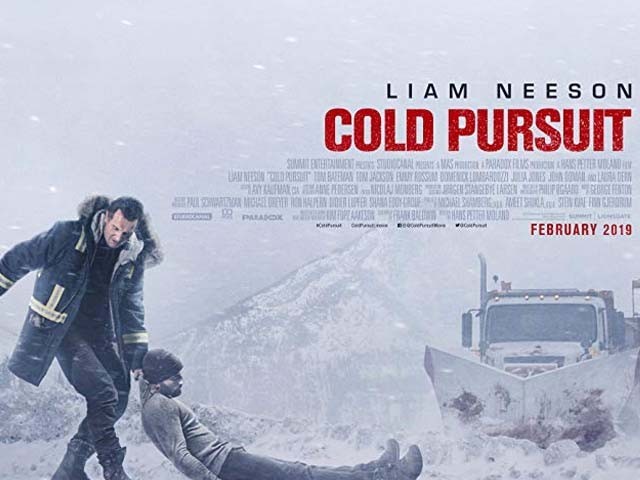 In 2017, Liam Neeson gave us quite the scare when he said in an interview that he was going to retire from being an action hero even though he was being offered a tonne of money for playing such roles.
This statement of his obviously meant that his January 2018 release, The Commuter, was going to be his last action film. Being a huge fan of the guy with a very particular set of skills, I watched The Commuter as soon as it released and I surely enjoyed it.
But by the time the movie ended, I couldn't help but feel sad as I assumed that I had just watched Neeson kick ass for the last time on the big screen. But fortunately, Neeson had a change of heart and his latest release, Cold Pursuit, is an action film as well although it's not your usual Neeson action flick.
Cold Pursuit, previously titled Hard Powder, is a remake of a 2014 Norwegian vigilante film titled In Order of Disappearance. The film's plot revolves around a snow plow driver, Nelson Coxman (Neeson), who lives a quiet life with his wife and son.
Things take a sour turn for the 'Citizen of the Year' award-winner Coxman, when his son is murdered by a local drug lord and as expected of Neeson, he sets out for revenge. Although the movie's plot sounds similar to some of Neeson's previous work (the Taken trilogy), Cold Pursuit is something quite different.
Unlike Taken's extravagant action sequences combined with the 'hero can do almost anything without getting hurt' approach, Cold Pursuit is more grounded and well thought-out.
This doesn't mean that I'm complaining about Taken. I might even watch the entire trilogy again in a few days because it's very entertaining. Cold Pursuit, on the other hand, is like a cocktail of various different fruits.
Norwegian director Hans Petter Moland's Hollywood debut film has dark humour that blends perfectly with the movie's action-thriller themes. The movie also has a complicated yet amusing streak that adds to the movie's bohemian approach.
The action sequences are not as stylised as we have come to expect from action films starring Neeson, but they are enough to fulfill the void we have had for Neeson's action movies since The Commuter released more than a year ago.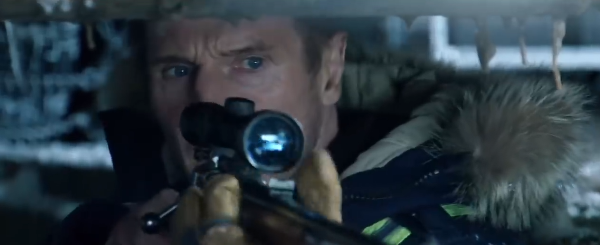 The film certainly has more laughs than you might expect from an action film starring Neeson. You might be wondering how one makes a film about a grieving father (who at one point nearly commits suicide) even remotely funny. But isn't that the art and craft of filmmaking? The movie makes you laugh at the face of death and the more the death, the more fun the film is to watch.
Neeson has played such roles many times before so he fits perfectly in the character's shoes, but how he also manages to make you laugh while maintaining a serious demeanor is commendable and shows why Neeson is the star he is today.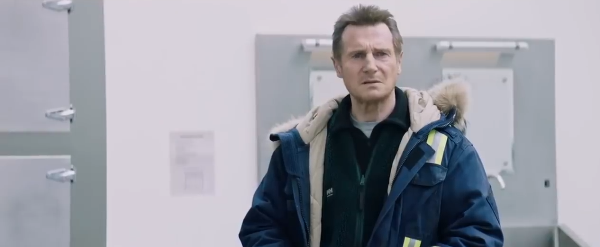 I would have loved to watch more of Laura Dern (Jurassic Park) who plays Coxman's wife, but she somehow disappears midway through the movie and never reappears.
Tom Bateman (Da Vinci's Demons) plays the drug lord responsible for the murder of Coxman's son. Bateman does a decent job but at certain points in the movie it is hard to imagine him as a psychopathic drug lord called 'Viking'.
The movie is definitely engrossing, but it could have been better had it not been ruined by a mediocre climax. The buildup and the movie's trajectory towards the climax had raised my expectations, but the actual climax was not able to meet those high expectations.
I have to admit though that the climax sure had its share of dark comedy which did redeem it to some extent.
Cold Pursuit is not just Taken set in snow as some might have assumed. It's so much more. It's a twisted tale of an aged man who does not shy away from getting his hands bloody in order to avenge his dead son, while making us laugh all the way.
Dark comedy is something not every filmmaker can master, but with Cold Pursuit, director Moland has surely set a benchmark for this genre. Some might have thought that the Neeson-kicks-ass formula was getting old, but Cold Pursuit proves that there are ways in which this formula can be tweaked and made even more entertaining.
All photos: Screenshots