The Battle of the Batmen: Why Ben Affleck should return as the caped crusader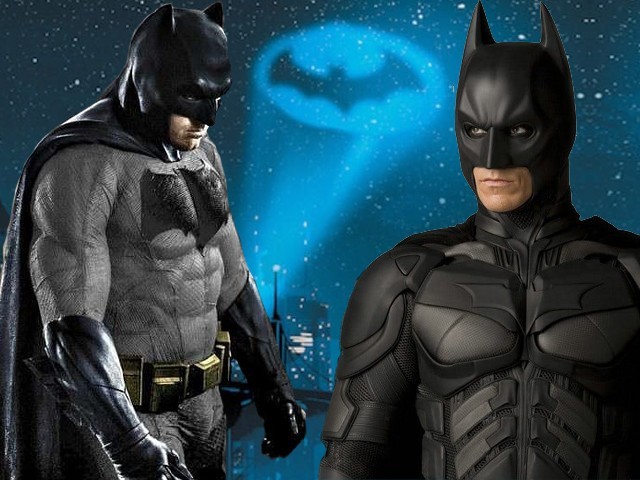 Hollywood is currently on a superhero high, and has been on one for quite some time now. More and more production houses are trying to get a piece of the superhero pie, and while some are getting a major chunk of it, the rest are settling for leftovers. We have already seen so many superheroes on the big screen, and yet there remain more to come in the coming years. It is thus common in this era of superheroes to be asked, "Who is your favourite?"
While that is a subjective question and depends on the individual, if the question asked who the most popular superhero of all time is, the answer is quite easy – it's Batman. The caped crusader who first appeared in Detective Comics number 27 in 1939, has been voted the most popular superhero by countless publications and online polls. The immense popularity of the character is the reason why studios are quite adamant on making movies featuring the Dark Knight.
Many actors in the past have played Batman on the big screen, with Adam West portraying the character in Batman: The Movie (1966). Near the end of the 80s, Warner Brothers started producing its own series of Batman films starring Michael Keaton (Batman and Batman Returns), before Joel Schumacher came in the picture and burnt the Batman franchise to the ground. Schumacher directed two Batman films starring Val Kilmer and George Clooney respectively, and those are the versions we'd all like to forget ever existed.
It was when Christopher Nolan swept in nearly a decade later that new life was breathed into the franchise, with Christian Bale donning the cowl and setting the bar really high for any future Batman. The next one to pick up the mantle was Ben Affleck, who debuted as the character in Batman v Superman: Dawn of Justice (BvS) and later appeared in Justice League, along with a cameo in Suicide Squad. However, there is unanimous agreement that Justice League was a debacle, following which the DC Extended Universe (DCEU) is getting a shake-up. As Affleck's Batman unfortunately belongs to Zack Snyder's poorly executed vision, he will now be passing the torch to another actor who will portray a younger Batman.
Snyder is a director with many flaws, but what he did do right was give Batman a new life by casting Affleck and bringing Frank Miller's version of the character on screen. Affleck's Batman was definitely the highlight of BvS and Justice League; he was broken and, in Affleck's own words, was on the verge of moral bankruptcy. This middle-aged Batman was a heavyweight brawler who not only beat up criminals but also branded them. Affleck's Batman was thus similar to how the character has been portrayed in the highly popular Batman: Arkham video games.
On the other hand, Bale's Dark Knight trilogy is considered one of the best, if not the best superhero trilogy in cinematic history, while Bale's performance received universal acclaim. However, I do think we have Nolan to thank for that more than Bale. Nolan is a visionary who left no stone unturned when it came to filmmaking, which is why most of his films are considered masterpieces. His execution and vision are what made Bale a successful Batman. When it comes to Affleck, he didn't even get his own solo outing and yet stood out among a bunch of other famous superheroes.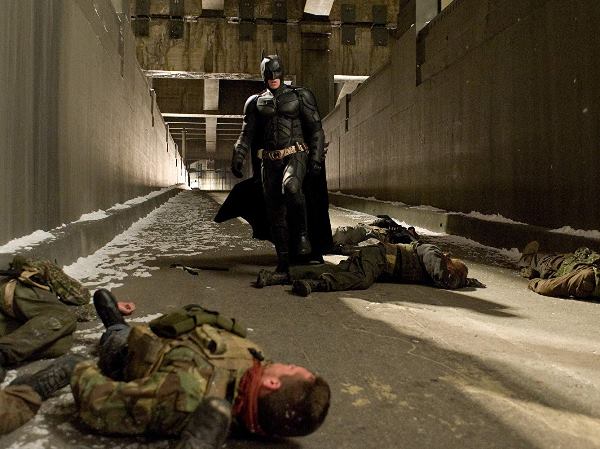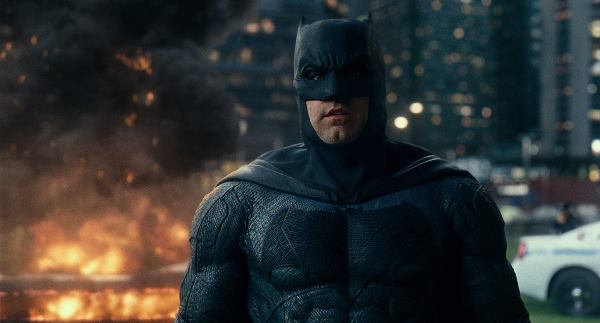 We could even say that Affleck had Snyder pulling him down with his outrageous way of storytelling and poor execution. While the Dark Knight trilogy was extraordinary plot wise, its 'Bat-bale' wasn't that much. Meanwhile, both BvS and Justice League were lacklustre at best, but their 'Bat-fleck' was pretty awesome.
For so long fans had craved a comic-accurate Batman, and Affleck was exactly that – his Batman looked as if he had jumped straight out of a comic book. The warehouse fight scene in BvS is far superior than any fight scene in the Dark Knight trilogy, and Affleck's caped crusader asking the Man of Steel if he bleeds and then adding "you will" is a moment we will all remember for the years to come.
Suffice to say, it's a bittersweet moment to see Affleck go while also saying goodbye to the mediocre Batman films he starred in. He gave us so many memorable moments with just two movies and limited screen time, which is why he completely deserves a solo outing as Batman. He was initially expected to get one, but then DCEU got a shake-up and now we will most likely never see Affleck as Batman again.
In the meantime, Hollywood is searching for its new caped crusader. If the rumours are to go by, then Scott Adkins, Jake Gyllenhaal, Robert Pattinson and Armie Hammer are being considered for the role. To be honest, if they cast Pattinson (the Twilight guy) as Batman, I will probably shoot myself. There are certain things you don't mess with, and the beloved character of Batman is certainly one of those things. Getting Twilight flashbacks while watching a Batman movie is surely the last thing any fan needs.
Gyllenhaal may be able to pull it off, as he has time and again proven himself to be an extremely talented actor with a knack for going deep in his characters.
Hammer was once cast as Batman in George Miller's Justice League back in 2007, before things fell apart and the movie didn't happen. He could play Batman, but as of late he does not have a good record when it comes to playing an action lead in a movie (case in point: The Lone Ranger, The Man from UNCLE).
Adkins could be a perfect choice, but his acting skills haven't been tested as much. However, if his recent leaked audition tape for the role is anything to go by, then Adkins may well be given the suit now as he is the perfect candidate who possesses the physique and looks as well. Further, because Adkins is a trained fighter, he could also do his stunts himself. Perhaps the only factor standing in his way is his age, as reports suggest that Warner Brothers is searching for a much younger Batman and Adkins is 42-years-old.
To say that Batman is an iconic character would be a major understatement – he's more than that. Batman has been a success in all forms of media – movies, video games, comics and TV series – and that shows the universal appeal of his character. As a fan, I can only hope Warner Brothers will do right by the fans and cast a decent enough Batman if they can't give us a solo 'Bat-fleck'. But if somehow they decide to bring Affleck back, trust me, there will be no complaints from the fans.
All photos: IMDb