Why the time to invest in Pakistan is now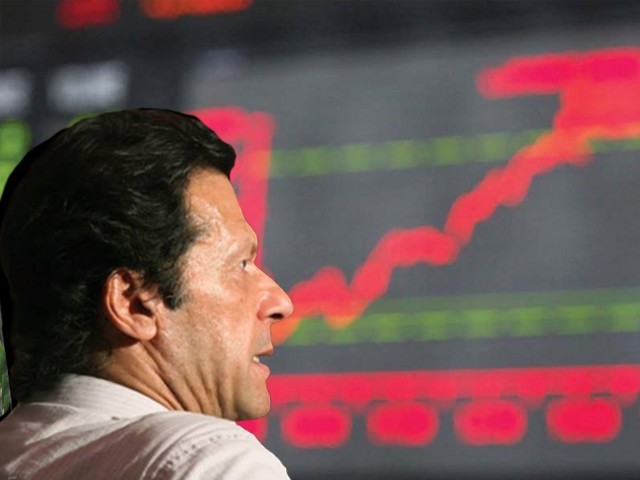 Being a capital market participant, I have seen quite a few ups and downs during the past decade. I have experience of evaluating a large number of companies listed at the Pakistan Stock Exchange (PSX). I believe, at this point in time, most of the listed companies are trading well below their fair price, thus, offering good return potential and strong dividend yield.
Historically speaking, every time our stock market experienced a downturn, it bounced back with more power. Even though the downturns are often abrupt, recovery usually takes a while.
Nonetheless, once our stock market comes out of crisis, it outshines its previous benchmark significantly and sets a new one. I believe an investment only pays off well when an investor takes well-calculated decisions instead of following the crowd. It has been very common to see that when the stock market falls for a few sessions repeatedly, investors start selling their holdings at any rate. However, those who play their cards right during such situations prove to be the ultimate gainers.
When it comes to investing in the stock market, one must not overlook the state of the economy, dynamics of various sectors and the performance of the stocks compared to their peer group. While investment should be made on long-term basis, diversification with the right set of stocks is the key to success in investing.
Although, markets operate on the law of demand and supply and stocks go up and down when a large number of participants take a similar position, no one loses in stock market if fundamentals of investment are followed and investment is made on long-term basis. I believe our stock market offers more opportunities than risks, and its strengths have much more impact than its weaknesses.
Historically, PSX proved to be very liberal by incorporating the impact of political situation in investment valuations. PSX has a history of 'hailing the new king'. For instance, back in 1999, when General (retd) Pervez Musharraf toppled Nawaz Sharif's elected government, PSX was among the first ones to welcome him.
During the Musharraf regime, we witnessed an era of robust growth in corporate earnings eventually translating into enormous gains on investments. That era of unprecedented investments lasted till the subprime mortgage driven recession started to erupt in the US and later on the contingent effect started to grab our regional economies as well.
The PSX, which was heavily leveraged back then with the in-house badla financing (margin financing), proved to be an easy victim of the prevailing uncertainty. Consequently, instability at the market persisted for at least a year or so. Later in 2008, PSX finally came out of that state of shock when Asif Ali Zardari took the oath as the 11th president of Pakistan.
The stock market then started to break the surface albeit with some hiccups. However, by the time Pakistan Peoples Party (PPP)'s tenure ended, the PSX was ready for a new round of gains. During Nawaz's tenure, the PSX kept booming till the economic indicators started to portray a gloomy picture.
Now after almost nine months since Imran Khan came into power, we see the investors' confidence gradually restoring. I believe neither the political situation nor any other customary factors significantly impact PSX, rather it is the state of our economy that matters the most to the investors. We know Pakistan's negative balance of payment, owing to the trade deficit driven current account deficit, remains the major problem to address for the policy makers.
Mounting import and stagnant export growth has been a reason of currency depreciation. There is a perception that our currency, which has been depreciating by approximately 5% per annum historically, should have depreciated at the same pace during the past five years. However, Nawaz not only artificially reversed the devaluation by pumping $7 billion, he also did not let the Pakistani rupee adjust downward at 5% per annum for five years.
Thus, about 34% depreciation was withheld by the Pakistan Muslim League-Nawaz (PML-N) government. Then, Imran took the charge of the country and allowed the State Bank of Pakistan to fix the currency issues. Thus, the Pakistani rupee depreciated against the greenback by 10.5%.
Pakistan's economy is being brought back on track by Imran and his team. We have recently seen a round of business deals being sealed between Pakistan and Qatar, Malaysia, Saudi Arabia, China, Turkey, UAE and some other countries. This massive work being done by the government to fix the economy has been largely applauded by the acclaimed observers and institutions across the world.
For instance, after a gap of almost nine years, during the current regime, Pakistan began offshore drilling to find oil and gas deposits in ultra-deep waters at an estimated cost of over US$100 million which is being done by a US firm, ExxonMobil, and Italian firm, Eni Pakistan Limited.
Moreover, global food and agriculture producer Cargill plans to invest $200 million in the next three to five years. Further, in addition to the above mentioned game-changing developments, the prime minister has also won the confidence of the Saudi government who have committed to install a mega oil refinery worth US$20 billion, in addition to the numerous projects in the pipeline committed by China and some other countries.
All of this indicates that Pakistan is going to be the most favourite investment destination for global investors going forward. I believe PSX offers great investment opportunity in various sectors. It shall attract more investment since it is currently trading at very attractive levels.
Specifically speaking about the investment in PSX, I believe the macro economic situation is improving albeit slowly. This is because the government has successfully managed to complete basic homework before formally going for the International Monetary Fund (IMF) program, which according to Finance Minister Asad Umar would be the country's "last program ever". By going in to the IMF program, there will be visible stability in external accounts which will help the stock market receive more fresh investments.
Further, the trust factor associated with Prime Minister Imran has already started to pay off as the foreign investment has gradually started to pick up. We have observed a decline of 11% in the country's trade deficit in the first eight months of the current financial year 2018-19, as compared to its corresponding period last year. This was mostly due to a decline in imports by 6.13%, exports increased by 1.85%.
Moreover, the government has clearly shown intention to fix the fiscal account as well. We have seen increase in tax collection, although there is a chance that the government may miss its revenue collection for the ongoing year. However, there are positive expectations across the board for major restructuring in the tax system so that the tax base can be increased in the future. Also, restructuring and privatisation of the loss-making, state-owned institutions is expected to bring in further economic stability.
All of this together makes PSX further attractive for investment. PSX is trading at cheap multiples at this point in time compared to its regional peers. It is trading at the price to earnings (PE) multiple of 7.7 times while the average of its peers is 12.5 times, which indicates PSX is trading at nearly 40% discount to its regional peers. Similarly, when we look at the dividend yield, we see that Pakistan Stock Market offers a handsome dividend yield of nearly 7.5% compared to the average of 3% being offered by its regional peers.
The economic and political analysis shared above are clear indicators for global investors to enter Pakistan. It is the best time to benefit from the changing business dynamics of the country and to benefit from the opportunity being offered by PSX.