I loved Zindagi na melegi dobara!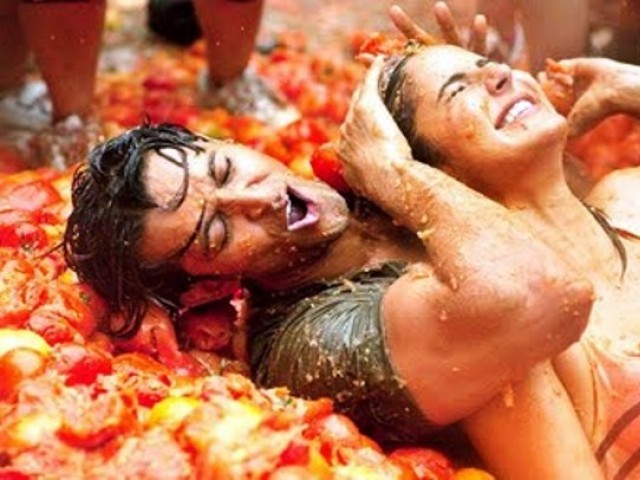 With light-hearted humor, sarcasm and striking couples, Zindagi na melegi dobara (ZMND) creates a sense of romance that reverberates through the streets of Spain and into the cinemas all over the world.
This movie conveys important life lessons to its viewers, the foremost of which is that life must be lived to the fullest. The picturesque scenes, great comedy and interesting plot make ZMND a very enjoyable movie.
Kabir (Abhey Deol), insists that his best friends Arjun (Hrithik Roshan) and Imran (Farhan Akhtar) take a trip together to celebrate his upcoming nuptials. Their trip marks many breakthroughs for the men, like overcoming personal fears by engaging in exciting sports or coming to important realizations about life.
Fervent workaholic, Arjun realizes that money is not the only important thing in life, and he falls in love with carefree Laila (Katrina Kaif). Meanwhile, Kabir admits that he is not ready to get married but is reluctant to call the wedding off as it might break Natasha's (Kalki Koechlin) heart. Finally, Imran musters the courage to face his biological father, Salam Habib (Nassirudin Shah), and he comes to the painful realization that his father never wanted children. This brings him closer to his mother and makes him appreciate his late step father.
The trio set off on their final adventure in Pamplona to race against bulls. They promise each other that if they survive, they will achieve their true desires by facing their most daunting fears. The movie, thus, concludes with a stronger bond of friendship and the realization truly dawns that Zindagi na milegi dobara.
Although ZNMD communicates valuable lessons in life to the audience, it tends to be slow paced at times. Moreover, it strongly reminds one of the movie "The Hangover", and it is thus inevitable that comparisons are made. In addition to this, although Señorita hit the top charts in the music list, the sizzle of Sheila is sorely missed.
I believe that Zoya Akthar could have used her brother to craft music that more accurately reflected the jovial atmosphere of the film. Moreover, I found Hrithik to be a bit too old for the character he portrayed, and I thought that he did not use his acting abilities to his full potential. However, there is no doubt that with a superstar like Hrithik Roshan the movie had to be a box office hit and attract a vast audience.