John Wick: Chapter 3 is completely bonkers and we love it!
Si vis pacem, para bellum (If you want peace, prepare for war).
The trailer for John Wick: Chapter 3 – Parabellum finally dropped and it has us on the edge of our seats already. Keanu Reeves' deadly assassin, who once killed three men in a bar with a pencil, was last seen in 2017's John Wick: Chapter 2. 
John Wick aka Baba Yaga was forced to go on a run after he was declared 'excommunicado'. He had assassinated Santino D'Antonio on the grounds of the Continental Hotel, which caters to the criminal underworld exclusively and does not permit any business being conducted on its premises.
The trailer picks up right where Chapter 2 left off. John is given an hour head start before the $14 million global contract on him is activated. He can be seen asking for help and safe passage from a member of the High Table, but she refuses, leaving John with only one option – to go to war and leave New York City in one piece.
The trailer showcases John's Gun-Fu (a mix of Kung Fu and gunfight) skills as he takes on a group of heavily-armed mercenaries.
Director Chad Stahelski has surely upped his game with this one, which can be observed from a scene in the trailer that shows John taking on a bunch of sword-wielding bad guys while they are all riding motorbikes. In another scene John shoots a guy on a motorbike through the temple while riding a horse. It's bonkers to say the least and the audience is loving it.
We are also introduced to a new character, Sofia, played by the talented Halle Berry, who is a hit-woman and the only person John can count on. Sofia shares John's love for dogs and in one very awesome and brilliantly choreographed scene, John and Sofia are aided by their dogs in the fight. As I mentioned earlier, it's bonkers and amazing. Apparently, Berry also trained these dogs herself over a period of several months so the dogs are actually following her orders and there's no hidden trainer behind the set. I guess this is what we refer to as method acting.
The John Wick franchise is known for its exhilarating action sequences and most importantly its hand-to-hand combat scenes. The third offering from this extremely successful franchise definitely seems to continue its brand of perfectly choreographed and electrifying action sequences. The return of talented cast members like Ian McShane, Lawrence Fishburne and Lance Reddick along with new additions Berry and Robin Lord Taylor guarantee a gripping storyline with solid performances.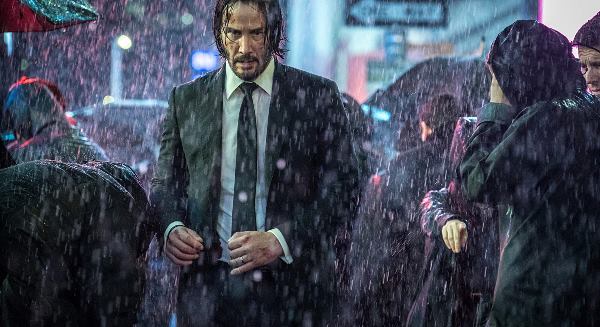 The trailer of the latest chapter promises a movie which is likely to supersede its prequels. John Wick: Chapter 3 – Parabellum will have John at his most lethal and brutal. Berry joining Reeves (the dynamic duo) will make this one even more thrilling. I am hoping that this is not John's last outing, but if it is, I am sure Baba Yaga will be signing off with a huge bang.
John Wick: Chapter 3 – Parabellum hits theatres on May 17, 2019.
All photos: Lionsgate