In order to bring their A-game, Pakistan needs to concentrate on their A team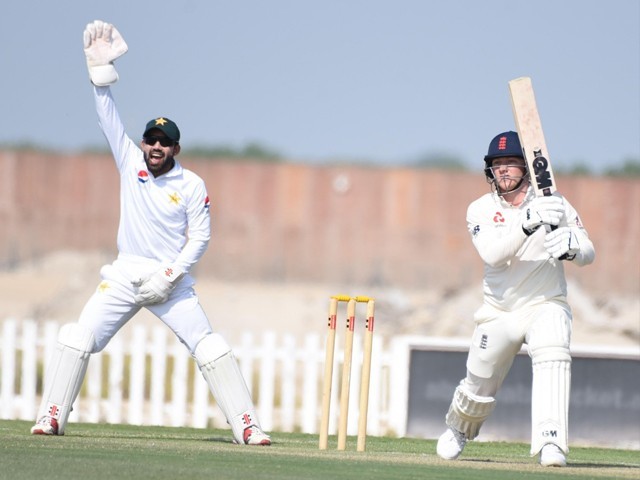 It is often said that the gap between International cricket and Pakistan domestic cricket is way too wide for new youngsters in the Pakistan team to bridge. Pakistan Super League (PSL) tries to minimise that gap when Pakistani domestic cricketers not only compete with international cricketers but also learn how international cricketers prepare themselves for a match by sharing the dressing room with them. But is that enough exposure to prepare them for international cricket?
Indian Premier League (IPL) takes centre stage in the world of cricket every year during which no or very little international cricket takes place. Even though many Pakistanis deny watching it or watching only part of it, it does become a source of envy for Pakistanis to see young Indian batsmen outshining foreign batsmen which is something that doesn't happen too often in the PSL.
Another source of envy for Pakistani fans these days is watching India competing well outside their country whereas Pakistan, after being whitewashed in New Zealand and Australia in 2016, has started losing home series as well after not losing one for a decade. Recently, Pakistan also lost to India in the Emerging Asia Cup semi-final despite most of India's fringe players touring New Zealand at the moment with India A. So what is the reason of Indian cricketers bridging the gap between domestic and international cricket that young Pakistani cricketers find difficult to do?
UPDATE: India beat Pakistan by 7 wickets to enter the finals of Emerging Team Asia Cup (Markande 4/39) pic.twitter.com/B57hPvwP2s

— BCCI (@BCCI) December 13, 2018
One reason is the amount of tours India A team does when compared to the Pakistan A team. India A team has toured England and New Zealand alongside their national team tours of England and Australia which not only gave their national team players quality practice against England Lions and New Zealand A before Test matches but also kept their bench strength ready in similar conditions. In August this year, India also hosted a Quadrangular Series with South Africa and Australia A teams which involved two Indian sides playing as India A and India B. This allowed India to have around 30 more players on the bench waiting and getting prepared against quality bowling attacks while the India national team was playing in England.
In comparison, last tours of Pakistan A team were to Zimbabwe and England in 2016. PSL is often credited and rightly so for giving a platform to the likes of Fakhar Zaman, Shadab Khan and Hasan Ali but it was these tours that prepared them for conditions in Zimbabwe and England which eventually helped them in performing in those countries while playing for Pakistan two years later. Before Fakhar scored a double century against Zimbabwe, he had already scored 180 against Zimbabwe A in 2016.
Shadab was the highest wicket taker in two four-day games against Zimbabwe A in 2016. Babar Azam was the highest run scorer for Pakistan A against Sri Lanka A in England which also played a part in Azam better acclimatising to those conditions when he toured England and Ireland with Pakistan national team in 2018. He scored two 50s in three innings before getting injured at Lords. Not to forget these tours also brought Fakhar and Shadab to further prominence which eventually led to them getting a gig in PSL 2.
Hosting England Lions and New Zealand A teams this season in UAE has proved fruitful for the likes of Shan Masood and Mohammad Rizwan who have made their way back into the Pakistan team with consistent performances. However with the tough South Africa tour next, an ideal approach would have been to tour South Africa with Pakistan A team so Pakistan national players along with the bench strength could have also gotten practice against quality South African A attack.
So often we have seen when Pakistan team travels to Australia, England or South Africa, they get to play only one warm-up game against a weak invitational XI consisting of emerging Under-19 players of these countries which is never an ideal preparation for the real deal. Hence, Pakistan starts poorly in the Test matches and by the time they acclimatise to the conditions, the series is over.
These A tours are not supposed to be one-off arrangements in few years but an on-going program that should resemble the workings of the national team. Abid Ali who was the highest run scorer against England Lions and New Zealand A was not selected for South Africa series citing his poor fitness which is now measured by Yo-Yo test in the national team. So the question is why was the same standard not followed for A team selection and why was Abid selected for A team if he was not eligible to be selected for the national team due to his fitness? There should be a uniform policy which should be followed in terms of selection of Pakistan national and Pakistan A teams.
Another thing which Pakistan Cricket Board (PCB) needs to work on with regards to the A team is to have permanent coaches and staff members like the national team instead of appointing new ones for different tours. Recently, Mickey Arthur praised Sui Southern Gas Company (SSGC) department cricket Coach Atiq-Uz-Zaman for his work with out-of-form Mohammad Amir and said he is in constant touch with Atiq to check Amir's form. Hence, having a permanent coach will help in better communication between the national team and A team coaches as to how the players are developing and if a player in the A team can fill a certain role in the national team.
As a coach, it's so satisfactory when a top coach appreciate your work. Thank-you Mickey for his valuable comments about me. pic.twitter.com/LEq1nMecmo

— Atiq-uz-Zaman (@Atiq160Test) November 29, 2018
It is about time PCB starts taking these A tours seriously. They should take a leaf out of Board of Control for Cricket in India (BCCI)'s book and start arranging Pakistan A team tours on a regular basis if they want quality bench strength and improved results overseas going forward.