Darker and drearier, 'Mowgli: Legend of the Jungle' lacks its bare necessities
Mowgli: Legend of the Jungle, the latest live-action cinematic take on Rudyard Kipling's story of a boy raised by wolves is a peculiar beast. It's the old familiar tale but with a dark, gory spin.
Mowgli (Rohan Chand), an orphaned infant, grows up in an Indian jungle after being rescued by the panther Bagheera (Christian Bale) and adopted by a family of wolves. The pack offers him protection from Sher Khan (Benedict Cumberbatch), a fierce tiger who killed the child's parents and now wants to devour the man cub as well. The young boy is mentored by the bear Baloo (Andy Serkis) and learns to live by the laws of the jungle.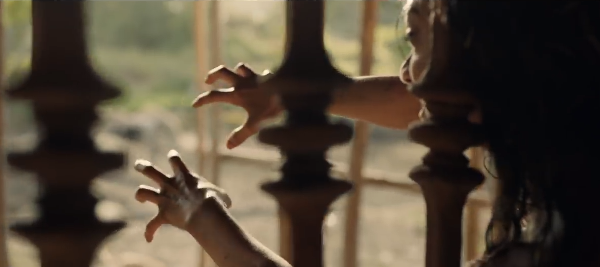 When things get too dangerous for Mowgli out in the wild, the animals who care about him start to wonder if he should head off to the Man Village, a human settlement where he is likely to be safer. Neither a wolf nor a man, Mowgli struggles to figure out where he belongs and finds himself searching for his own identity. A considerable amount of violence between animals unfolds along the way.
The film is too gory for young viewers and likely to leave children frightened and upset and it isn't a very pleasant viewing experience for adults either.
Everything is darker, murkier, and drearier than the previous adaptations, so much so that it does not even include the famous song, Bare Necessities.
Its timing doesn't work in the project's favour either, leaving it open to negative comparisons to Disney's recent The Jungle Book. The 1967 Disney musical was fun and enjoyable, and while the wildly successful 2016 live-action retelling may not have been essential, it still outshines this 2018 retelling with more entertainment value, and especially its more impressive visual effects.
There is something a bit curious about the new movie's CGI. There are moments when the visuals seem remarkable, and then there are moments when the creatures appear oddly unfinished, in need of more texture and polish. The character designs are also weird, a strange amalgamation of animal faces and human expressions that don't work particularly well.
What really does deserve praise though is Rohan Chand's acting. The young performer is very impressive in the lead role and makes a fine Mowgli. The other significant actors in the film include Matthew Rhys, who performs well in his part as a colonial hunter, and Freida Pinto who basically doesn't have a whole lot to do in her brief appearances.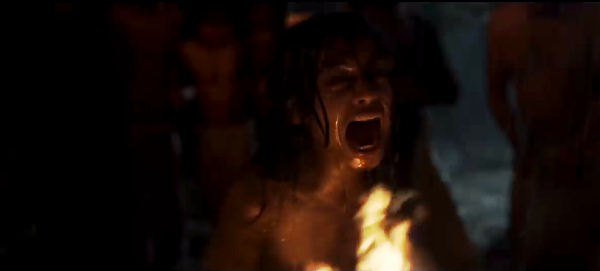 The voice work, too, is good, but it isn't exceptional enough to be strikingly memorable. The star-studded voice cast – which also includes Cate Blanchett as python Kaa, Tom Hollander as hyena Tabaqui, and Naomie Harris and Eddie Marsan as Mowgli's wolf mother and father respectively – is basically let down by the uneven material and the film's overall inability to capture the emotional heft of the story it's trying to tell.
Amidst the misguided ambition, you can see what director Andy Serkis and his team were trying to do while simultaneously being confounded by the fact that someone green lit this adaptation in the first place. And it's clear that even those close to the project had ultimately realised that the film wasn't going to be a winner. Originally intended to be released in theatres, Mowgli was ultimately pawned off by Warner Brothers to Netflix which shows the amount of faith the studio had in the final output.
You can indeed tell that the movie was made with a considerable amount of passion, but the stylistic choices really don't work. Mowgli is unsuitable for children and uninteresting for adults. The fact that it exists in the shadow of a recent cinematic twin doesn't help either; this one is just less fun and less entertaining to watch.

All photos: screenshots