Simmba may not bring something new to the screen but it definitely feels like a paisa vasool entertainer!
The trailer release of Simmba has fans incredibly excited, and it seems that this Rohit Shetty-Ranveer Singh collaboration will end the year for Bollywood on a high note. Simmba, starring Singh, Sonu Sood and Sara Ali Khan, has been directed by Shetty, who has given us films like Chennai Express and Dilwale. 
The trailer begins with Bajirao Singham (Ajay Devgn) narrating the story of an orphan, Simmba (Singh), who aspires to one day become a corrupt and dishonest police officer. Simmba is later shown as a bribe-hungry hoodlum who believes that in order to live an ideal life, corruption is indispensable. As a police officer, he has no qualms when it comes to indulging in offences and assisting goons in exchange for money.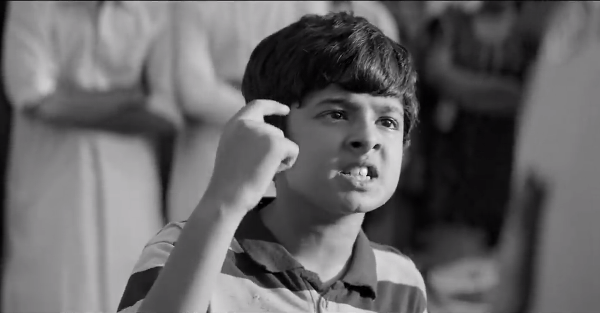 However, when a woman he thinks of as a sister is raped and killed, Simmba goes about a major transformation. He then becomes an honest cop and decides to spend the rest of his life punishing culprits, as and how he deems fit.
The flamboyance and effervescence of Singh as Simmba is remarkable and he delivers a power-packed performance by exhibiting just the right amount of enthusiasm. Most importantly, he doesn't seem artificial and justifies the antics, humour, fierceness and fearlessness of his character flawlessly. Moreover, he seemingly projects both the bad and good side of Simmba and the abrupt transformation of his character with ease. Without a doubt, Singh appears to own the character effortlessly.
Furthermore, Sood is effective as a local don and Siddhartha Jadhav is effective as a police officer, both making their presence felt in the short trailer. Both actors appear to complement Singh's acting beautifully.
The film also stars Sara, Saif Ali Khan's only daughter. Sara plays Simmba's love interest in the film, but according to the trailer, she isn't given much stage time and Singh alone enjoys the limelight. Her presence as far as the trailer is concerned may appear insubstantial, but one cannot deny her striking looks and the potential she seems to possess.
Simmba is loosely based on the Telugu film Temper, and ever since the release of Simmba's trailer fans cannot help but compare the two. The two-minute, 54 seconds trailer is replete with suspense, anger, action, vibrant visuals, lavish sets and celebrations. Another highlight is the appearance of Devgn in the beginning and at the end, which has not failed to arouse peoples' interest.
Simmba seems to be a typical Shetty film that portrays a larger-than-life world. Composed of action sequences, fistfights, flying cars, wide shots, whistle-worthy dialogues and a star-studded cast, it promises to be an action-packed masala entertainer for cinema lovers.
Though the film has nothing new to offer and the plot seems to be a reinvented version of what people have already seen, this high-octane action flick is jam-packed with heroism, and the idea of dauntlessly fighting against the injustice and oppression in society will surely appeal to the general public.
Simmba is all ready to hit theatres on December 28, 2018. Make sure you're ready for this paisa vasool (your money's worth) entertainer!
All photos: Screenshots