International Day of Persons with Disabilities: A special thanks to the hands that rock the cradle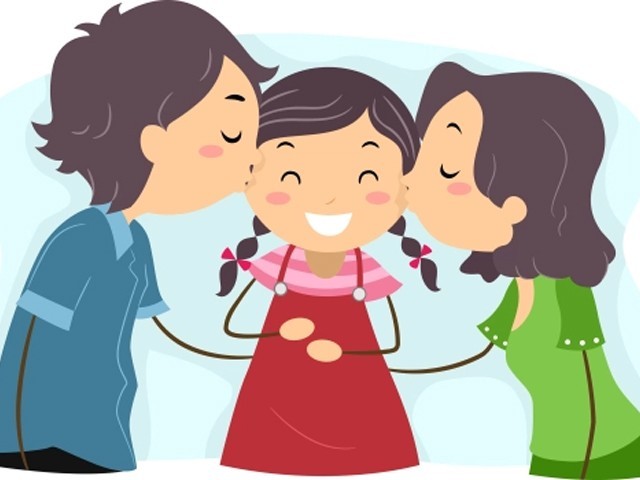 Every year the third day of December is marked as the International Day of Persons with Disabilities, exclusively reserved to pay tribute to people with disabilities and acknowledge their contributions and achievements.
On this prestigious occasion, conventionally, accomplishments of disabled persons are highlighted and cherished: seminars are organised on governmental level as well as by private organisations, television channels air special programs and conduct interviews of distinguished individuals and print media publishes editorials and success stories in recognition of people with disabilities.
However, despite suffering from visual impairment and being a vocal proponent of rights of disabled community, I wish to address a distinct aspect associated with this day, which in my view, is overlooked and not given its due recognition.
Since my childhood, whenever my academic as well as extra-curricular activities were lauded, I always silently credited my parents and siblings for their utmost backing and assistance, yet, unhesitatingly, I confess that I have never made any slightest attempt to express my feelings of gratefulness for them.
I am well aware of the fact that none of the parents desire their children to pay back for their unconditional affection and endeavours, and that their real treasure lies in the progress and prosperity of their children. However, I feel obliged to not only pay formal tribute to my own parents but also to all those unsung mentors who have carved their "not so useful children" into precious diamonds that proudly and differently shine amongst the rest of the gems.
Speaking specifically of myself, this thorny journey of my parents would have begun with the news of my birth coupled with a probable caution that their newborn is not one who is going to be wholeheartedly welcomed in this world.
Visualising the challenges of my mother, several mind-boggling realities confront my cerebration, for example, how my mother would have felt when she would have held me for the first time? How many times she would have cursed herself, her ill-fate? How low she would have felt picturing herself nurturing a child with special needs? How she would have convinced herself to accept this unpleasant reality? How she would have overpowered her fear of facing the world and tackling the crisp remarks of the family in particular and of the conservative society in general?
Similarly, this situation would not have been a smooth sailing for my father either. Unlike my mother, he may not have been able to wash his grief in tears; the amount of strength that would have been required to reconcile with the stormy journey ahead; the immense courage he would have gathered to console and inspire my mother to take up the task of not only raising a disabled child but also to ensure their child's acceptance within their own family and social circle; the way he would have managed to gain strength to protect my mother from the surrounding sneering attitudes and sarcasm; a number of promises he would have made to himself with a heavy heart to fulfil all the special needs of his infant daughter within his limited resources.
I am always left amazed whenever I envisage the said phase of my parents' life. They have not just accustomed themselves to the role of bringing up a different child but also conditioned my siblings and grandparents to accommodate me as an integral part of the family, particularly in the absence of any sort of rehabilitative aid or experienced/professional guidance.
This relentless journey of my parents did not cease by overcoming these challenges, and continues till date. Whenever I was confronted with the cynical behaviours or insensitive queries by strangers or my own relatives regarding my disability, my foremost countenance had always been upon my parents' sheltering personalities that instilled in me the courage to stand firm against all odds. Their proud gestures upon my petty attainments keep on aspiring me to move forward.
Thus, it is the unprecedented persistence of my parents that has equipped me with the skills of standing on my own feet and shaping my own independent future just as my contemporaries.
Drawing inference from the above described state-of-affairs, it might give the impression to some of the readers that raising a child with special needs is rather more difficult than suffering from any sort of impairment yourself.
We must not disregard the fact that the society in which we live in is quite rigid; hence the role of the parents of disabled children assumes more significance. The numbness with which such children are treated and are isolated on mythical pretexts, these special parents can undertake the task of creating an inclusive environment for us by not making us their weakness rather present us as their eternal strength, in the similar fashion my parents did.
Thus, this was the dilemma that had persuaded me to utilise this global event in glorifying the role of those stars seldom brought into limelight.
However, instead of mere use of rhetoric, let's resolve to implement the two-fold agenda:
We have to transform this effort into practical application by adopting measures such as establishing rehabilitation centres and arranging training programs for the effective grooming of such parents so that they are well-prepared to welcome and bring up their special children without any hindrances.
We have to break the taboo of silence and acknowledge the endurance of our parents so that we are able to constitute a more amicable environment not just for ourselves but for our nurturers as well.
Lastly, take advantage of this auspicious occasion. Let's hold those tireless hands for a few moments and express our gratitude that they keep the cradle rocking in order to pave the path that leads us towards a glorious future.
Here, I wish to highlight the state of individuals deprived of such cradle as well, which is either due to our social inadequacies or on account of certain unavoidable circumstances. Such special children must not lose heart as they are definitely blessed with exceptional talent and capabilities of reaching the stars even on their own, the sole requisite is 'willingness' which could be procured with the mutual cooperation provided by all of us being the responsible community members.