From Cartoon Network to DC: Titans is a dark and gritty superhero show done right
As someone who watched Teen Titans on Cartoon Network religiously, I was delighted when I first heard that DC was developing a live-action TV series based on one of my favourite cartoons. I was excited to watch Robin, Cyborg, Raven, Starfire and Beast Boy team up and take down bad guys while also poking fun at each other.
The fact that Greg Berlanti, the man behind shows like The Flash and Arrow, was developing the live action adaption of Teen Titans was the cherry on top. I was hoping that the TV series will have a humorous approach fused with serious undertones, something which made the cartoons extremely fun to watch.
It was after quite some time that I found out DC was heading into a very different direction with their Titans adaptation. The developers opted for a darker take on these well-known superheroes which was a bitter pill to swallow. Also, it was further revealed that Cyborg wouldn't be a part of the superhero ensemble which was another let down.
Although the trailer looked promising, the quirky feel of the cartoons was still missing. I forced myself into playing the first episode and thank God I did because what followed was an extremely entertaining experience.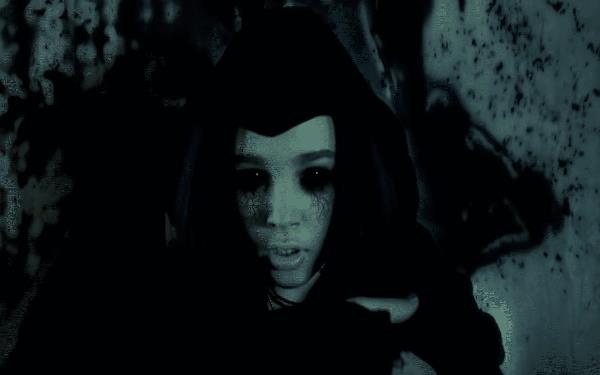 Titans, as the TV show is called, features Brenton Thwaites (Pirates of the Caribbean: Dead Men Tell No Tales) as Richard Dick Grayson/Robin, the leader of the Titans, Anna Diop (24: Legacy) as Starfire, Teagan Croft as Rachel Roth/Raven, and Ryan Potter as Garfield Logan/Beast Boy. The plot primarily revolves around Richard, a police detective, who meets Rachel, a young girl with supernatural powers, and tries to help her.
Richard and Rachel also cross paths with other troubled but uniquely skilled individuals, Starfire and Beast Boy, who later join them. Moreover, other superheroes like Hawk and Dover along with the Doom Patrol are also introduced to the audience. The superheroes are being hunted by a ruthless organisation and the only way they can survive is if they stick together as a team.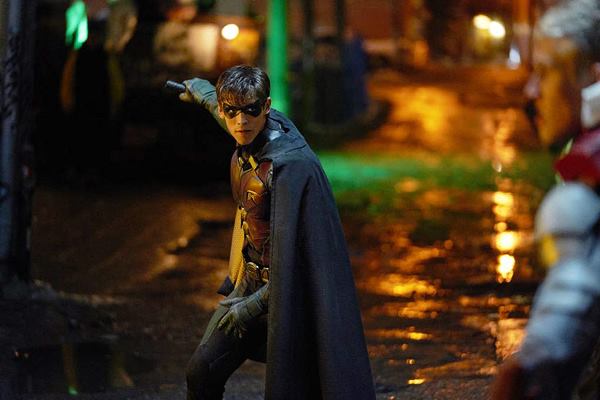 Titans borrows some elements from CW's DC TV shows and mixes those elements with a much more serialised approach to give one entertaining affair. The dark and grittier approach, which I wasn't a fan of initially, turned out to be one of the show's biggest strengths. The violent action scenes are something which were lacking from other DC based TV shows and Titans successfully fills that void. The action choreography especially in the scenes that involve Robin are top notch. The CGI is spotty during some scenes and could be better, but that is not something that pulls down the show.
The extremely talented main cast fits perfectly into the Titans' shoes. Thwaites' Robin is a force to reckon with while the young Croft portrays the troubled Rachel with such insecurity and guilt that you can't help but feel sorry for her. Potter's geeky Beast Boy is a treat to watch, but I am not quite sure about Diop's portrayal of Starfire; her performance is very limited and does not allow the character to develop and become likeable.
The superheroes do take some time before they actually come together, but when they do it's spectacular. The scenes where they gradually get to know each other's abilities are a treat to watch. But the Titans aren't the only dysfunctional team in the show. A team of brainwashed individuals is hunting the Titans and they are far worse. These individuals don't feel pain or any kind of emotion which makes for some brutal fight scenes when they clash with the Titans.
Yes! Teen Titans was an amazing cartoon series and it was so memorable that when I started watching the first episode of Titans I was extremely disappointed that the show did not open with the famous song, 'When there's trouble, you know who to call: Teen Titans!' However, Titans stands out by not sticking to the already tried and tested formula. It has a completely different team dynamic.
While Teen Titans featured a team of teenage superheroes, Titans features a team of individuals from different age groups. While Robin and Starfire are adults, Raven is a young girl in her early teens and Beast Boy is a young adult which results in a peculiar team up, something which is rarely seen. Fans of Teen Titans, like myself, who watched the cartoon series as children will surely love the fact that their favourite characters have evolved.
My excitement for Titans had completely disappeared after realising that it would be dark and gritty, but after watching it, I can safely say that Titans is a gritty superhero show done right. The execution is brilliant and the serialised approach to storytelling keeps you engaged and wanting more. Titans is intriguing and has a certain mystery surrounding its characters which adds to the fun.
I had huge expectations from this show and it surely meets all of them and then some. Titans' titanic first season is testament to why it has already been renewed for a second season. I am hoping that there are countless more seasons to come from this DC offering, and hopefully sooner or later we get to see Cyborg join the team and maybe watch the Titans take on Slade.
The next episode will be available for streaming on November 23rd.
All photos: Warner Bros