The House with a Clock in its Walls promises a magical experience for the whole family
Family-friendly horror movies can be good if done right. Just look at The Nightmare Before Christmas, Monster House or Spiderwick Chronicles. However, films like The Haunted Mansion and Dark Shadows have also served as examples when this formula has failed.
The film The House with a Clock in its Walls aims to get it right.
Based on the 1973 book by John Bellairs, The House with a Clock in its Walls looks to offer a modern retelling of Bellair's renowned children's novel.  The premise follows a 10-year-old boy named Lewis (Owen Vaccaro) who goes to live with his uncle (Jack Black) in a creaky old house.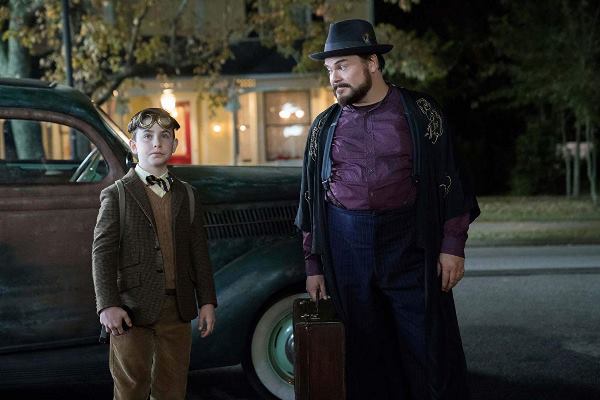 Upon arrival though, he comes to learn of an even mysterious tick-tock noise and that some magical elements might be at play within the house. All of Lewis' fears are magnified when he accidentally awakens the dead and the town's sleepy facade magically springs to life with a secret world of witches and warlocks.
The trailer which released recently introduces us to our main characters. Lewis (Vaccaro), his uncle Jonathan (Black) and his next door neighbour Mrs Zimmerman (Cate Blanchett), as they wander through the mysterious house. However, as Jonathan's ominous warnings begin to manifest, "there's a clock in the walls", "we don't know what it does, except… something horrible", things begin to take a turn for the worst and strange creatures begin to emerge that might very well threaten the nature of Lewis' existence.
The film is directed by Eli Roth of Hostel and Cabin Fever fame who seems to be making a major departure from the usual grindhouse flicks he's used to directing, while Supernatural writer and creator Eric Kripke has penned the script.
Based on the first trailer, The House with a Clock in its Walls promises a magical experience. The trailer also invokes that Spielbergian sense of wonder at various points which perhaps isn't surprising considering the fact that Steven Spielberg is a producer of the film through his Amblin Entertainment banner.
Apart from that, the cast on-hand is also a particularly talented one. Actor Vaccaro is a relative newcomer at this point but Black and Blanchett along with Twin Peaks' Kyle MacLachan lend the project some noticeable acting pedigree.
The film undoubtedly seems worth a watch for families and young audiences alike precisely because of the magical and fantastical experience it promises.
The House with a Clock in Its Walls is currently playing in the US.
All photos: IMDb