Without Ronaldo and Zidane, can Real Madrid hold the fort this season?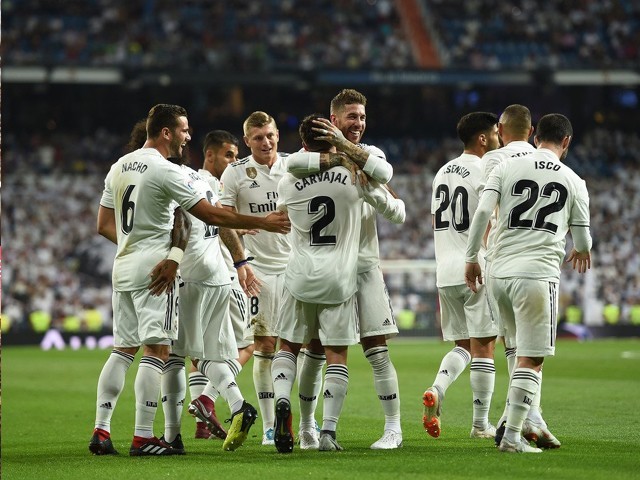 With the start of the new season, Real Madrid find themselves in an unusual position due to the departure of the two most important individuals, Cristiano Ronaldo and Zinedine Zidane. What transpired over the transfer window was not unfathomable but it still leaves the club in a precarious situation with question marks over the team's progress in the next season and beyond.
To say that Real Madrid will not miss the absence of Ronaldo and Zidane within their ranks in the upcoming season would be like narrating a Banbury story of a cock and bull. Ronaldo's unprecedented excellence coupled with Zizou's unique managerial astuteness is a combination that the Los Blancos will sorely miss, especially in the near future.
The club must tread carefully in order to avoid making matters worse and neutralise the impact of these high profile omissions from their roster.
Gareth Bale in the spotlight
An injury-free Bale will be key to Real Madrid's success this season as he will be called upon to share the goal-scoring workload, due to the lack of out-and-out goalscorers in the side.
When all the other key Real Madrid players on average played over 3,000 minutes last season, Bale's figures were quite low with 2,362 minutes over the course of the entire season. Since joining Real Madrid from Tottenham Hotspurs in 2013, Bale has missed close to 100 games for the Whites, which is an excruciating figure for a player who was considered as the likely successor of Ronaldo.
Real Madrid's most used starting XI played 4,000 minutes more than Bayern's most used starting XI this season. In these starting XIs, Only 3 Bayern players reached +3000 minutes while in Madrid 8 players reached this barrier. [marca] pic.twitter.com/2t1h2K0j6l

— SB (@Realmadridplace) April 23, 2018
But perhaps now the time is just right for the Cardiff-born, 29-year-old to steal the limelight and become a central figure for the reigning European champions.
Despite flowing under the radar for majority of the last season, only Ronaldo and Lionel Messi had a better goals-per-game record in La Liga last season than the Welshman.
Without a doubt, Bale will be key to Julen Lopetegui's plans as the former's work-rate and skills set — pace, aerial ability and finishing — will suit the manager's style of play.
What will Lopetegui bring to the table?
Real Madrid's decision to appoint Lopetegui to replace Zidane is an interesting one. On one side, he is in a prime position to lead the young bunch of Real Madrid youngsters – due to his prior experience with majority of them at Spanish youth level – while on the other hand, his lack of club level coaching experience could possibly be a hindrance in his success at the club.
If Lopetegui's limited club coaching experience at club level at FC Porto between 2014 and 2016 and pre-season with Real is used as a precedence to gauge his tactics, it is clearly evident that he prefers a mix of 4-3-3 and 4-2-3-1. According to data from Opta, his Porto side liked to play a possession-based game, averaging over 565 attempted passes per 90, with passes played into wide areas on both flanks.
It will be interesting to see what tactics does the manager deploy; will the emphasis be on the flanks with a central striker in Karim Benzema or will he adopt the false nine approach by throwing Marco Asensio in the thick of things?
Both the options are interesting because, firstly, Benzema's style aids Lopetegui's demanding cohesive pressing and counter pressing while Asensio seems equipped to play the false nine role due to his ability to cover defensively and getting into good positions, while also being clinically efficient in front of goal.
Although pressing and winning the ball back was a feature of Real under Zidane, it was not consistent enough and was usually spread over sporadic phases. With Lopetegui in charge, it already seems, through pre-season matches, that the emphasis is on team structure, passing, positional awareness and pressing, which is a step in the right direction. Having said that, however, the defensive aspect of the game also needs addressing.
The European Super Cup defeat at the hands of city rivals Atletico Madrid was the first time Real Madrid conceded four goals in a match since Zidane took charge from Rafa Benitez in January 2016. Bearing in mind that there is clearly a step down in Real Madrid's attacking prowess after Ronaldo's departure, the defensive aspect of the game will be more important as clean sheets will be pivotal in order to edge out close victories.
Emphasis on young talent
"In Madrid we have enough talent to be a great team."
The above statement comes from Lopetegui's press conference before the season opener against Getafe, which is on point considering the resources at the club's disposal.
Real Madrid were once considered a club who had to go out and buy talent rather than nurturing it in the club's youth system but gradually, the tide has turned in the past few years with Madrid possessing the best young Spanish starlets. Isco, Asensio, Dani Ceballos, Jesus Vallejo and Marcos Llorente are just the few names who are making a name for themselves.
Being the coach of Spain during the U19 and U21 Euros in 2012 and 2013 respectively, Lopetegui already has first-hand experience of being with the younger lot which could prove pivotal in building the club around its young players. Especially keeping in mind that the absence of big name signings, Real Madrid will need its youngsters to follow through and prove their worth as they will get adequate game time to showcase their talent.
It is interesting to point out here that Lopetegui carried out the rebuilding phase with the Spanish national side to great effect, which puts him in a good position to do the same with Real Madrid. After Vicente Del Bosque's retirement in 2016, La Roja were in a feeble state but they covered ground quickly under Lopetegui to become one of the best sides in the world once again. It was unfortunate that he was sacked just before the start of the 2018 World Cup in Russia because with him in charge, things could have been a lot different for Spain.
For Real Madrid fans, this season might feel different in many ways and consequently fuels negativity but it will be hard to play down the fact that the reigning European champions still possess a lot of player quality, both young and experienced, a tactically astute manager and above all the winning mentality, which could just prove to be the right ingredients in chalking out a successful future in life beyond Ronaldo and Zidane.