Irrfan Khan's Karwaan may just be the best road trip movie Bollywood has ever made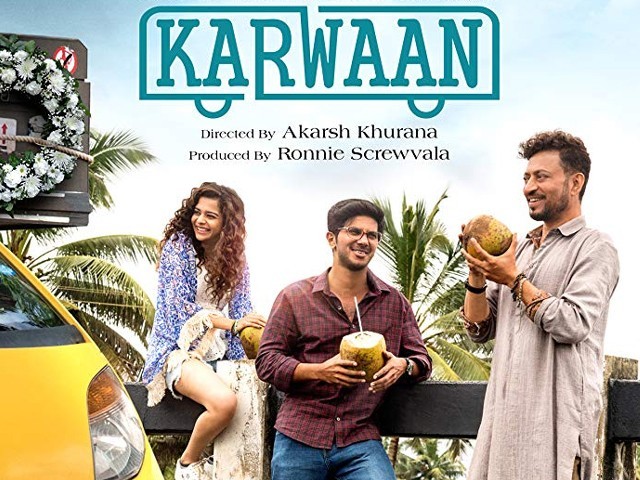 From the moment I watched Karwaan's trailer, I knew this was a movie I had to watch at any cost, and there were a couple of reasons behind my excitement.
Firstly, it starred the extremely talented Irrfan Khan. You know you're in for something new when a heavyweight like Khan is involved, and with this being his first release since his battle with cancer, it made it all the more special. Secondly, Dulquer Salman, a famous Malayalam actor, was making his Bollywood debut through this film. Thirdly, the movie revolves around a road trip, and I have never heard of a road trip that wasn't fun.
The movie starts off with Avinash (Salman) being informed that his father has passed away in a road accident and his body has been sent to be collected, but due to a mix up, Avinash ends up with the wrong body while his father's body ends up with the wrong family. Avinash, along with his friend Shauqat (Khan) and Tanya (Mithila Palkar), the granddaughter of the woman whose body was wrongly delivered, embark on a journey to deliver the right body to Tanya's mother and collect the body of Avinash's father.
Trust me, it's not as confusing as it sounds. Obviously, the journey isn't a straightforward one, as it involves many detours and mishaps that make this road trip more fun.
At its core, Karwaan is a heart-warming movie which will not only tickle your funny bones, but will also leave you looking at life from an entirely different perspective. I suppose it would be fair to compare Karwaan to Zindagi Na Milegi Dobara, minus the beautiful European locales but plus Khan, who in my opinion is more entertaining here than Hrithik Roshan, Abhay Deol and Farhan Akhtar were combined.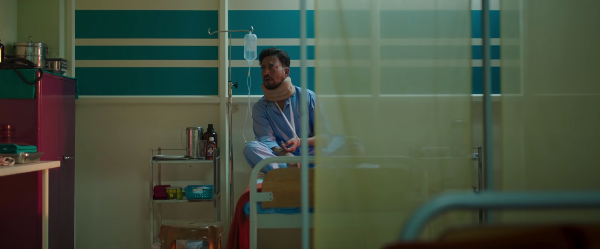 Khan's Shauqat is an old fashioned lad who volunteers to bring his own van to help Avinash, but he doesn't seem to be fond of the many detours he is forced to take. In one scene where Avinash says yes to picking Tanya up from her college when asked to do so by her mother, Shauqat shows his reluctance by saying,
"Bhai maiyat main romance mat kar."

(Brother don't do romance at a funeral)
Shauqat has many such quirky one liners which will keep you entertained throughout the film.
Salman's silent and depressed Avinash seems like an easy character to play at the surface, but it's actually not. Salman is able to play Avinash with such simplicity that if you don't know about his stardom, you'd actually think he is someone who is not happy with his life. Palkar, who is still a newcomer, holds her ground among the well-established actors she has to work with. She gets into the shoes of the rebellious Tanya quite comfortably.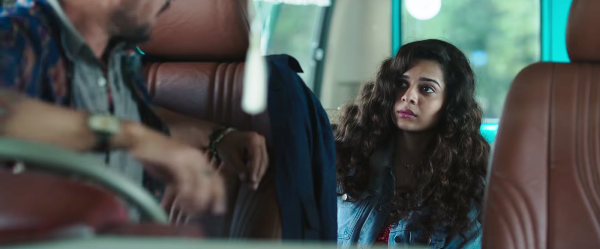 I sure would have loved to watch the traveling trio submerge themselves into the culture of South India, but we don't get to see that. Although the debut director, Akarsh Khurana, does a decent job, he doesn't really knock it out of the park despite having such an incredibly talented cast and an interesting premise at hand.
Karwaan's soundtrack, on the other hand, is mesmerising. It's amazing how the background score and the songs compliment every scene and intensify the emotions being felt by the characters. One particular track that plays during a very sweet moment is Heartquake, a unique song that starts off with the following lyrics,
"Ae mohtarma yoon na sharma, main aashiq hoon koi creep nahi. Ae husan pari, oh don't worry, meri shayari bhi ziada deep nahi."

(Hey girl don't be shy, I am a lover not a creep. Hey beautiful, don't worry, my poetry isn't that deep)
Such simple yet perfect lyrics help the movie turn even the most simplistic moments into memorable ones.
Karwaan is not just a trip to deliver a misplaced dead body – it is a journey to find one's true self and reflect on what was left behind in the past, while being optimistic about what the future holds. Sure, Karwaan is not a game changer, but it will keep you tied to your seat until the credits roll, and once they do, you will surely miss the characters as you leave the cinema hall.
All photos: Screenshots