Inspiring and endearing, Fanney Khan fights body-shaming with a father's love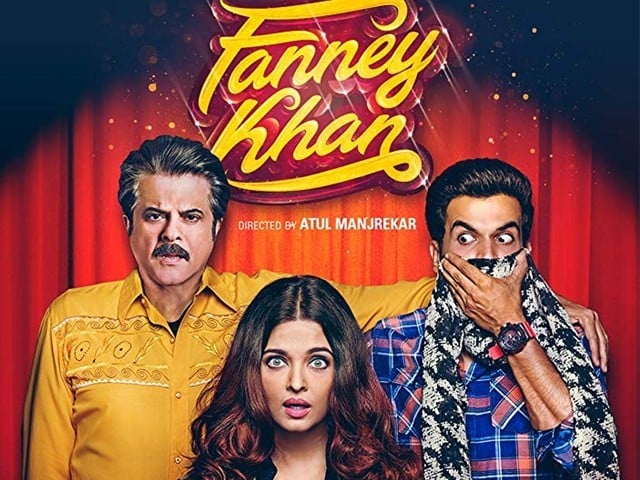 Fanney Khan is a remake of the 2002 Belgian film Everybody's Famous, and is the story of a father who leaves no stone unturned when it comes to fulfilling his daughter's dreams.
Prashant Sharma aka Fanney Khan, played by Anil Kapoor, is an orchestra singer who was famous in the 90s, but now in his 50s he drives a taxi for a living. He dreams of making his talented daughter Lata Sharma (Pihu Sand) a huge singing sensation, and is willing to do anything to help her attain the stardom he couldn't achieve for himself. Although Lata does not have the ideal body type to easily become a pop diva – an obvious obstruction in the way of her goal – Fanney does not let despair undermine this dream and is unaffected by what people say.
Thus, Fanney and his friend Adhir (Rajkummar Rao) kidnap Baby Singh, a popular singer played by Aishwarya Rai Bachchan, and what follows shows the astonishing lengths Fanney is willing to go for his daughter. As a parallel narrative, we see Adhir and Baby's love story stemming out from a Stockholm syndrome type situation.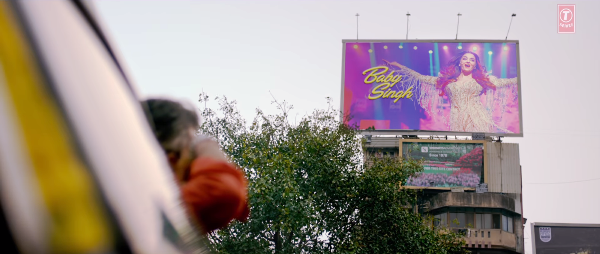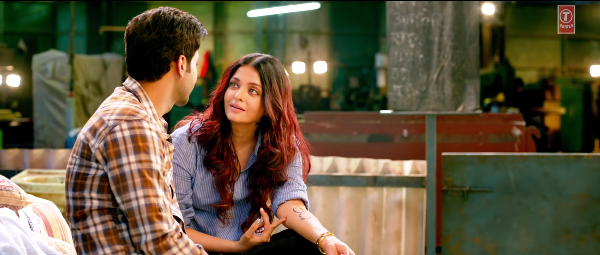 Lata is talented, but at the same has a realistic approach, unlike her father. She is pragmatic, and thinks stardom is not just based upon sheer talent but requires a full package, where a star needs to be appealing to eyes and not just the ears. For her, Baby is the template for a star, as Baby is not only an amazing singer but is equally beautiful, glamorous and a style diva.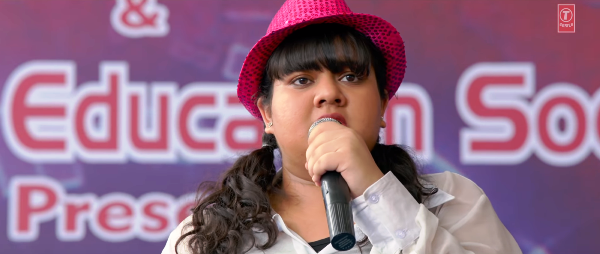 The film aptly mirrors the established notions regarding stardom and success in show business, but the way it unfurls makes it seem like a lazy version of the original film. It fails to capture the 'dark comedy' essence of its inspiration.
The narrative is out of tune, the story is lacklustre, and the treatment of the film itself is convoluted. Hence, the willingness to remain suspended in disbelief is highly essential to derive pleasure from the inconsistent arc in the plot. Certain portions of the film are stretched out and slapdash, but Kapoor's acting and his unbelievable endeavours for his daughter along with the overall emotional tides of the film are engaging enough to keep the audience enchanted.
Despite the film's irrationality and illogical storyline, it abounds as a typical Bollywood escapist film that delivers hard-hitting moments of fun and intense emotions. Heartstrings are surely pulled, particularly when the film gains momentum towards the climax.
Kapoor is brilliant as Fanney, as he provokes empathy in the audience despite the burden he places on his daughter to fulfil his dreams. There is integrity in Kapoor's acting and character, and he is believable as a parent who will go to extreme lengths for his child, especially as his daughter deals with her own struggles.
Embroiled in the expectations of her father, her weight, and the constant shaming and discouragement from those around her, Lata can come across as an annoying teenager at times, who is habitually rude towards her father. Although Lata's character seems shabbily written, Sand has authentically portrayed the role and makes the audience genuinely empathise with her character as she is shamed for her body and underappreciated for her talent.
The fantastic Divya Dutt is plausible as Lata's caring and loving mother and Fanney's affectionate wife. She justifies her role as the voice of reason and of a mother who is protective of her daughter because she is scared of the compromises that hurdle the path of stardom, while also believing that becoming a star is not everything that matters in life.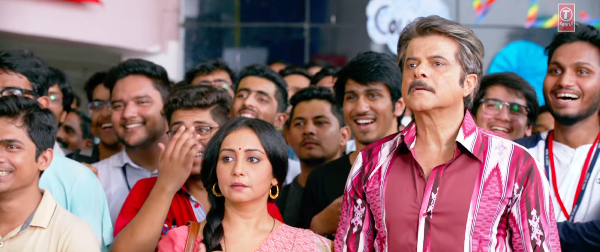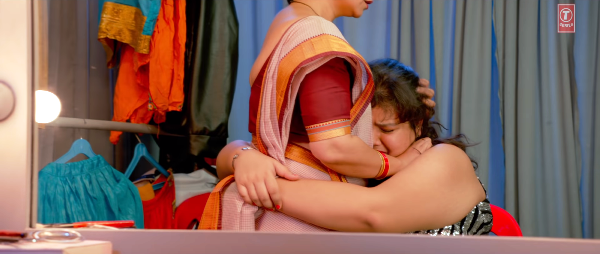 Although the incredibly talented Rao is largely underutilised, however, his character's helplessness with his new girlfriend, his comical moments, his heartfelt camaraderie with Fanney as well as his fascination with Baby make his presence felt on screen. What makes Fanney and Adhir loveable is their innocence and good-heartedness, even when they take the criminal route and engage in vain attempts to scare Baby.
Bachchan is among the weakest links in the film, as she does nothing more than looking beautiful. Her character does not have much to offer, and Bachchan also fails to exude the vibrancy one would expect from a star like Baby, which would surely have given her an edge.
Fanney Khan is Atul Manjrekar's directorial debut, and he could have done better. He clearly loses hold as far as the continuation of scenes and the plot in general is concerned. Amit Trivedi's soundtrack is also a clear disappointment, as ironically no song is catchy enough or worth-listening to in a movie about music.
The film rides on the enduring power of love, sacrifice, struggle, optimism and firm belief in one's dreams. The sound lesson resonates well with the people that no matter what the hardships and obstacles are, one should never give up on their dreams. The most important message the film delivers is that talent is what gets you across; one's physical appearance has nothing to do with achieving one's dreams. As long as you have faith in yourself, you have what it takes to succeed.
By the time the film ends, it seems more like a fairy-tale that is rooted not only in unrealism but in a highly concentrated melodrama as well. However, because of the overindulgence of emotions, certain impactful scenes and the endearing honesty of a father's love, the film definitely has the ability to entertain masses.
All photos: Screenshots