Racism overshadowed Ozil in Germany, but at Arsenal, a season of magic awaits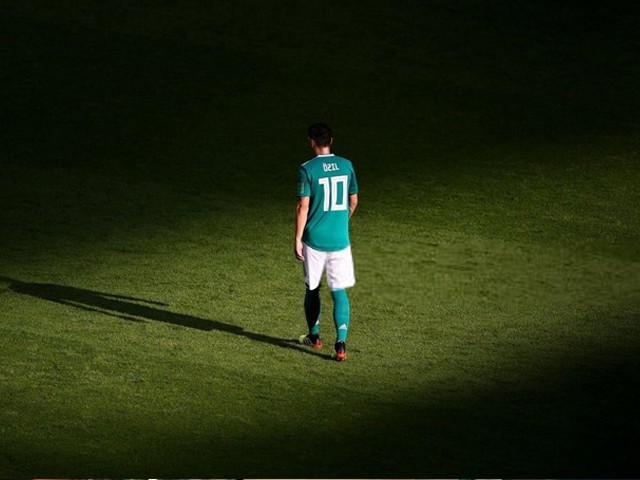 In the summer of 2010, Mesut Ozil burst onto the scene of international football. Already making waves at Werder Bremen, the then 21-year-old playmaker became the fuel for the German machine. His creativity and pace went on to define German football for the next six years, with Ozil being a vital part of Germany's 2014 World Cup winning squad.
It was also that summer that my obsession began with Ozil. His creativity and pace defined German football but his relentlessness and commitment defined why I fell in love with the sport.
The five-time German Player of the Year, who has earned 92 caps for his country and assisted a record of 40 goals, however, hung up his black and white shirt. Scapegoated by German media for the team's recent performance in Russia, racially abused by the German Football Federation's President and disowned by many of his sponsor partners, Ozil said,
"Enough is enough."
The past couple of weeks have given me time to reflect, and time to think over the events of the last few months. Consequently, I want to share my thoughts and feelings about what has happened. pic.twitter.com/WpWrlHxx74

— Mesut Özil (@MesutOzil1088) July 22, 2018
II / III pic.twitter.com/Jwqv76jkmd

— Mesut Özil (@MesutOzil1088) July 22, 2018
III / III pic.twitter.com/c8aTzYOhWU

— Mesut Özil (@MesutOzil1088) July 22, 2018
To delve into the politics of it all is something that I do not want to do. To disagree with the politics that he propagated, is one thing. To use that to cross a line and use a player's lineage and religion against him is another.
"When we win, I'm German. When we lose, I'm an immigrant."
The damning words used by Ozil in his open letter echo those of other immigrant football players.
"When I score I'm French, when I don't I'm an Arab," France's Karim Benzema said.
In the same vein, Belgian striker Romelu Lukaku has spoken about how when the national team wins he's Belgian, but when they lose he is a Belgium player of Congolese descent.
For Ozil, this has been nothing new. In his autobiography Gunning for Greatness, he spoke about his childhood and how during football trials someone with a German name would be chosen over him, even if they were not necessarily better than him. Ozil has fought racism at the grassroots level to get where he is. This is what makes Ozil's stand even more powerful. Ridiculous to even think that racism persists at the highest level of German football and is the reason why one of the most talented players of our generation has been forced to hang up his international jersey.
Imagine being born & raised in a country, representing that country with the highest honours and than made to feel unwanted because you have Turkish heritage…Standing up to racists, I am so proud @MesutOzil1088 is an Arsenal player #IstandwithMesut pic.twitter.com/AvxWbE7k6z

— Durchiga ℹ (@Durchiga) July 22, 2018
Ozil has always been an introverted player, both on and off the field. However, he has always been committed to bettering others. On the field, he does that with his feet. Off the field, he has started a worldwide dialogue on racism and refused to stand by and take the injustice.
What hurts the most is his lonely farewell. Having worn the Germany jersey for over nine years, one would expect Ozil's German teammates to come out and speak against what Ozil has faced. To realise that this is bigger than football. Resignations of Philipp Lahm, Bastian Schweinsteiger and Lukas Podolski saw a flood of social media messages by their German teammates. In Ozil's case, there has been mainly radio silence.
The French Football Team's recent World Cup win raised the issue of immigrant players and dual identity in the 21st century. Many of the World Cup winning squad have an immigrant heritage to an extent that comedian Trevor Noah congratulated Africa on its World Cup win. The comment led to a spar between Noah and the French ambassador who said the players belonged to France and reflected the diversity of the country.
"I watch what politicians say about African migrants when they are unemployed, when they may commit a crime, or when they're considered unsavoury, they are 'African immigrants'," Noah added.
However, "when their children go on to provide a World Cup victory for France, we should only refer to it as France".
The French ambassador to the U.S. @GerardAraud criticized Trevor for congratulating Africa on France's World Cup victory. Trevor responds #BetweenTheScenes: pic.twitter.com/5nJklXRyY8

— The Daily Show (@TheDailyShow) July 19, 2018
This echoes the sentiments of Ozil, Lukaku, Benzema and any other player who has faced discrimination for their immigrant background. Only when they win, are they included into the team. When they are losing, their immigrant background makes the headlines.
As my favourite football player hangs up his international jersey, I am hit with a gulf of sadness that I will not see him play on the international stage again. However, already a World Cup winner and five-time German Player of the Year, his retirement only solidifies his legacy. A man committed to better the lives of young immigrant players; he has started a dialogue on the false narratives peddled against immigrant players like him.
#IstandwithMesut
You are not alone #Ozil
You're never alone… pic.twitter.com/Kk3EtbPJae

— ~GOONERETTE~ (@MarianaKa2) July 22, 2018
His genius may be overshadowed by the racism in Germany, but at Arsenal, I can sense a season of magic awaits.
YOU ARE NOW HALF TURKISH AND HALF ARSENAL OZIL. 🔴⚪️ #IStandWithMesut pic.twitter.com/k0ZHnzYqPM

— Frimpon (@FrimponOnline) July 25, 2018