If you think Priyanka Chopra is a 'cougar' for dating Nick Jonas, congratulations, you're sexist!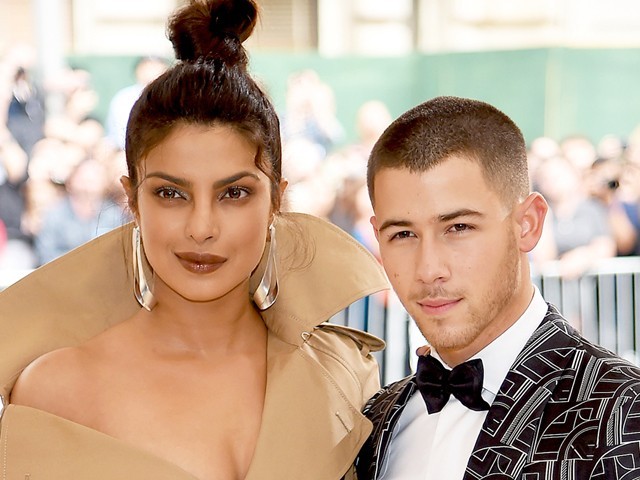 Dating isn't easy if you are a woman. Not only do you need to ensure that the man you are getting enamoured with poses no real danger – i.e. he isn't a rapist, a serial killer, a psychopath, or simply a creep – you also have to deal with society's dissection of your character, once your private life becomes public knowledge. Unfortunately for celebrities, their private lives are always in the public eye and thus open to scrutiny, and if you are a female celebrity, the scrutiny is always worse.
Most of the time, the commentary is uncalled for and the media coverage unnecessary. However, with the boom (and bane) of social media, everyone can voice their opinion publicly. There is no editorial control, no filtering. The raw (and mostly harsh) comments on celebrities' pictures will have you seething most of the time. A case in point is how model Nadia Hussain's young kids weren't spared from criticism on Instagram. More recently, it is how people have endlessly mocked Priyanka Chopra for dating Nick Jonas, a man 10 years her junior.
Aww!
'Priyanka instagram story: pic.twitter.com/m7RbAYOmMM

— Sara ☕ (@xSaraTweetingx) June 27, 2018
Internationally, there are a number of celebrity couples with a huge age difference. From George and Amal Clooney to Blake Lively and Ryan Reynolds, people date and marry beyond their age bracket and appear happy. When a man marries or dates a younger woman, we find it cute. We idolise the man for winning over a much younger woman, who might even be 'out of his league'. "She prefers mature men," we argue. Which is completely understandable, because one's personal preferences aren't anyone else's business.
However, bring this equation to a younger man and an older woman, and suddenly she is a cougar. Especially if you have anything to do with South Asian culture, each and every move you make is scrutinised. Everything you do in your life is open to jibes by strangers. No matter what you achieve in life, how successful you are, what you contribute to charities or how you inspire hundreds of thousands across your country, you are still a woman who needs to conform to societal norms, including dating a man who is older than you are – ideally not dating at all.
Sexism is deeply rooted in South Asian culture. While people will still criticise women who date a significantly older man, their wrath will be focused on the woman and not her partner. Ankita Konwar was mercilessly trolled online for dating and marrying Milind Soman. Women are also labelled 'sugar babes' or 'gold diggers' for being with someone significantly older than them.
Milind Soman and Ankita Konwar are a couple from any Bollywood movie..

— Writer Thakur (@IndianWriterV) November 6, 2017
When Shahid Kapoor married a much-younger Mira Rajput did you say that a Good father will never leave his baby alone? ( or when Milind Soman married Ankita Konwar?) https://t.co/P8fDmdDSHo

— Manju Nair (@MGNTheTwin) June 30, 2018
On the other hand, no one in the South Asian culture criticises a man for dating or marrying a younger woman. For example, no one had any issues when Shahid Kapoor married Mira Rajput, or when Saif Ali Khan married Kareena Kapoor. If anything, people still blame Kareena for Saif's separation with Amrita Singh, even though the 'home wrecker' in this case was not Kareena, but another woman altogether. Similarly, Ranbir Kapoor is dating Alia Bhatt and no one is calling him Alia's dad, whereas everyone is busy trolling Priyanka and calling her 'Nick's mother'.
Saw so many jokes calling Priyanka Chopra Nick Jonas' mom. Didn't see even one calling Ranbir Kapoor Alia Bhatt's dad.

— Neha Ramneek Kapoor (@PWNeha) June 27, 2018
Ranbir Kapoor, 35M, dates Alia Bhatt, 25F.
People: omg so cute 😍

Priyanka Chopra, 35F dates Nick Jonas, 25M.
People: aunty dating a boy#doublestandards much?

— the asian girl (@capricious_grin) June 25, 2018
Ranbir and Priyanka are the same age. Alia and Nick are almost the same age as well. But Ranbir dating Alia is cute and couple goals and Priyanka is dragged for dating Nick..Okay…Smh

— M. (@Mvs_M) July 3, 2018
Firstly, the person you date, their age, their looks, their background or anything about your dating life in general should be your own business. Even if you are unfortunate enough to be a public figure, people need to respect and appreciate that you are still a human being with emotions and a heart. We also need to be careful about what we say and how we say it online. No one wants to hurt another human being – especially a stranger who doesn't even know that you exist – with bitter comments.
Secondly, we need to do something about our gender biases. Instead of measuring love in numerals and passing judgement on women, people need to address our deep-rooted prejudices. There is a lot of societal pressure on women when it comes to relationships. From behaving a certain way to expecting women to be more compromising and patient, the onus of which way a relationship goes is always on a woman. Add the stigma of divorce, being an atypical beauty or being older than your partner to the mix, and you have a woman suffering silently, unable to enjoy her relationship.
Thirdly, and most importantly, mind your own business. Seriously, what is this obsession with what others are up to? In western countries alone, the paparazzi have driven several celebrities to suicide. If you are famous, you can avoid the paparazzi by disguising yourself, avoiding public places, as well as with the help of your security staff. However, when it comes to the World Wide Web, there is no shelter, no protection and no security. Online bullying is still bullying, and hating on Priyanka – a wildly successful, gorgeous woman – for dating an attractive, younger man achieves nothing other than making you a sexist and a bully.
Live and let live!