Sanju is not the best film by Rajkumar Hirani but it is still definitely worth a watch!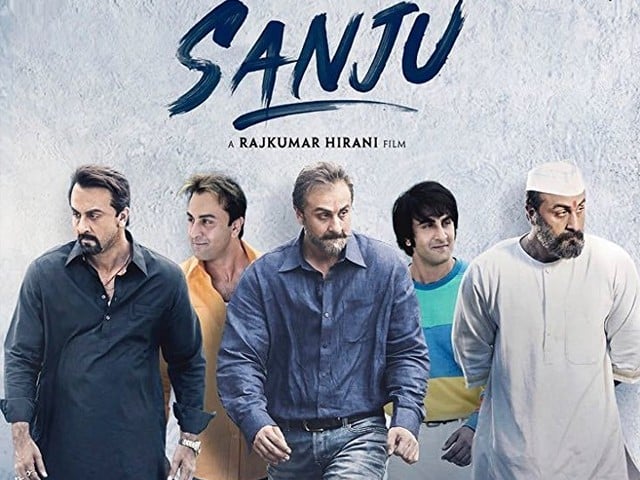 There aren't many films that you want to review after watching the teaser. When I was approached about reviewing Sanju, in my head I was saying,
"Are you kidding me, of course I'll do it!"
Also, in my head, I was sure it was going to set the box office on fire and define new benchmarks of how to make a biopic. And I was not the only one. Yes, there aren't many films that carry as many expectations as Rajkumar Hirani's Sanju did. The challenge for someone like Hirani is how to surpass what he has already made and how to meet those expectations.
Hirani's formula has been tried and tested. His movies are an emotional roller coaster ride, where he hides sudden tear-jerking moments in comical scenes. Before you have fully recovered from laughing off a slapstick scene, he brings in emotional melodrama. The same formula has continued in Sanju as well, even though it has less comic moments as compared to 3 Idiots or Munna Bhai.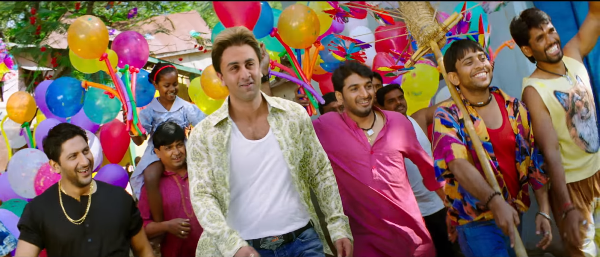 Contrary to expectations, Sanju is not a biopic. It barely covers Sanjay Dutt's life events. It fails to cover his film career, rise and fall at the box office, his relationships with Madhuri Dixit, Tina Munim or other heroines, his camaraderie with Salman Khan or Suniel Shetty and so on. His daughter Trishala from his first wife, Richa Sharma, is not even shown!
I can only imagine losing his 32-year-old wife and having a motherless daughter in the times of his legal and personal struggles would have some emotional impact on his life. Leaving that out from a biopic does not do justice to the life of Sanjay. That's one problem with Sanju, but it is not the only problem.
Sanju is actually a relationship drama which covers two parts of his life: his relationship with his father, Sunil Dutt, and his relationship with his friend Kamlesh. While Sunil, played by Paresh Rawal, is Sanjay's real father, Kamlesh, played by Vicky Kaushal, is not a real character but an amalgamation of different friends of Sanjay.
Similarly, Ruby, played by Sonam Kapoor, is also a mix of many of his girlfriends. Arguably, Hirani had a lot to say about Sanju but there seemed to be a struggle about what to keep and what to remove. Considering that he had to make an entertainer, he had to compromise on a few things to let others in, albeit forcefully, like the 'three ustaads' narrative of Sunil.
Music has never been Hirani's strength, the same trend continues in Sanju as it leaves not a single memorable melody.
It will be an insult to compare Sanju with Azhar but the two films have one thing in common: both films aim to glorify the protagonist, where the protagonist had made a few questionable decisions in his life. While Azhar simply refused to acknowledge any wrongdoing by Azharuddin, Sanju takes the route of playing victim. Be it his drug habit or his association with Mumbai blasts, Sanju shows Sanjay as a victim of unfortunate events. A dying mother, a strict father, lack of friends and fear of life are behind all his wrong actions.
In some of the scenes, Hirani has gone overboard, which is very unlike him. Sanjay beating up Zubin outside his home and the theatre scene with the lawyer are the two scenes which actually made me cringe.
Sanju does have its nice moments though. In fact, there are many of those moments. There is no doubt that the film will do wonders at the box office and it will touch the hearts of many. Hirani knows how to play with the audience and he has done just that. The central premise of the film, the father-son story and the best friend story are full of emotional and inspiring moments.
Har Maidan Fateh will go out as one of the best pictured motivational songs in recent times.
Sanjay's speech on Sunil's death will make you bawl your eyes out. The breakup scene with Sonam, scenes in the prison and Kamlesh's car buying scene will make the viewers choke on their own sobs.
The one thing which was never doubtful and has gone in favour of Sanju is the acting department of the main cast; however, the supporting cast is not as good as it was in the Munna Bhai series. Jim Sarbh is a weak link and his accent is annoying. Sonam does what she does best; stays high-pitched and looks in constant pain. Anushka Sharma was painfully unbearable flaunting a visibly annoying duck pout and is best ignored as a non-resident Indian (NRI) author who's penning Sanjay's biography. Manisha Koirala's cameo was endearing and poignant, considering the actress's own struggle with cancer. Diya Mirza's portrayal of a selfless wife was also pretty good.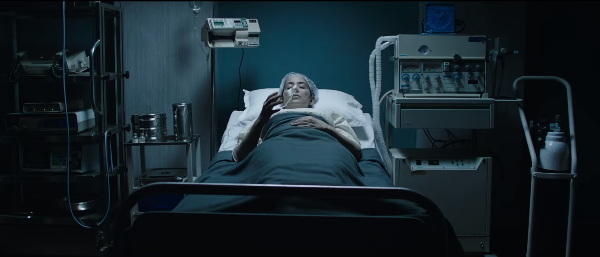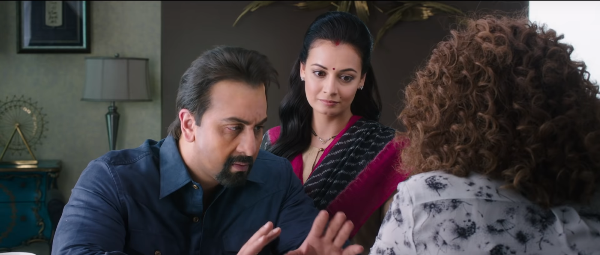 Even though Rawal probably was a wrong choice for Sunil and started off really poorly in the first few scenes, he gradually grew into the character and towards the end, made it his own. It seemed like the wrong choice because his Punjabi accent was poor and Sunil's stature in person was very different from that of Rawal's. Perhaps Amitabh Bachchan would have been a better choice for the role.
But then there were two actors who were just out there to win the screen. Ranbir Kapoor is more Sanjay than Sanjay himself! He is absolutely fantastic in this utterly complex role; the ever-changing look, the physicality of Sanjay's character and playing the proverbial drug addict. The way Ranbir has captured the timeline of Sanjay's life proves once again that he is the best actor of his generation, way ahead of Ranveer Singh and the others.
The film, however, equally belongs to Kaushal. His character is one-dimensional which is a writing flaw, but his performance more than makes up for it. He makes you laugh with his 'snake in the hole' and 'sexpear' accent. He makes you cry in his drunk scene, which by the way is the best drunk scene I have seen in a long time. While his relationship with Sanjay is a treat to watch, his relationship with Sunil is a lot more engaging and warm. He is pretty much a sure shot winner of all the supporting actor awards this year. Thankfully after his first mainstream film, we will be able to see a lot more of Kaushal.
Sanju is a good film; a very good film. The audience will love it. The numbers will come for it. Awards will pour down on it. Will it go down as the greatest biopic in Indian cinema as it was expected to? Does it set new benchmarks for making biopics? Is it an all-time classic? The answer is a resounding no. It's not the best film by Hirani but it is still worth watching.

All photos: Screenshots