"Failing state"? Even Indians think Swara Bhaskar should stop confusing Pakistan with her career!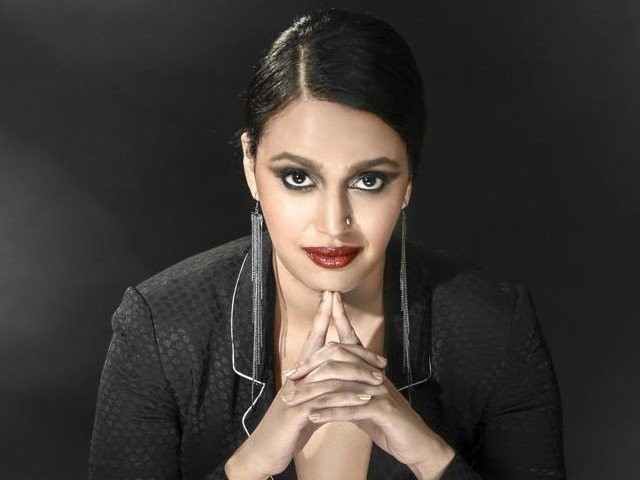 Given the current milieu of tense relations between India and Pakistan, an Indian contemplating the comments made by a relatively unknown Bollywood actress regarding Pakistan being a "failing state" may not be the most reasonable exercise. However, her statements bring forth something very typical about an average Indian's perception of Pakistan.
Over in Pakistan, actress Urwa Hocane's posts calling Swara Bhaskar out for her contradictory statements on Pakistan have already gone viral on social media.
Pakistan is the country that you @ReallySwara referred to,in 2015, as the "Best country you have ever visited" and it has only gotten better in the last few years in every aspect along with when it comes to having bigger hearts and welcoming our guests . 1/3

— URWA HOCANE (@VJURWA) June 2, 2018
2/3 While you're on this spree of empowering women,i must say you've become a bitter person. And all of this is odd coming from a citizen of a state that bans their own films i.e. #Padmavat so let's not talk about women empowerment.

— URWA HOCANE (@VJURWA) June 2, 2018
3/3 This only reflects on u as an ignorant person who is also quiet contradictory in her own statements. It's not a failing state for sure but u come across as a "Failing Human Being" !!! @ReallySwara

From the citizen of the Phenomenal Pakistan 🇵🇰

— URWA HOCANE (@VJURWA) June 2, 2018
However, it needs to be mentioned it's not just Pakistanis who are expressing their anger, as Bhaskar has been equally condemned in India for her comments. And this time it's not just the leftists and the liberals lambasting her, but also the right-wing of India, notorious for their trolling on Twitter.
Swara Bhaskar in Pakistan: I have been to London, Paris, NYC, trust me, Lahore (Pakistan) is the best.

Swara Bhaskar after Pakistan bans Veere di wedding: What better do you expect from a Shariah-ruled, un-secular, failed state like Pakistan?

Is she an actress or a chameleon? pic.twitter.com/CV9Q1jzz1w

— Sonam Mahajan (@AsYouNotWish) June 2, 2018
From her famous "vagina" comment regarding Padmaavat to the masturbation scene in Veere di wedding, Bhaskar had already annoyed the Indian right-wing. And after showering her wisdom with the passionate use of the heavy strategic terminology "failing state" to describe our neighbour, she has reduced herself to a mockery even among her traditional leftist and liberal fans.
Someone like Bhaskar has many reasons to resort to such tactics for cheap publicity. She has been struggling for a long time, and even now she is not a top-league actress in India. In the extremely competitive world of Bollywood, it is not easy for someone like Bhaskar – with average looks, mediocre talent, and not from a famous family to boot – to make a mark. Plus, in an industry that is still a male bastion, the career of an actress is very short. Hence, resorting to such publicity stunts is a common practice in Bollywood. Rakhi Sawant, another Bollywood actress (perhaps much better known than Bhaskar) built her entire career on such tactics.
#SwaraBhasker prior to your recent interview I've never heard your name or known of your existence in #Bollywood. Hence this is when I found out about you, and your change of opinion on #Pakistan. 
My first reaction was, what  a "typical old school mentality", (1/10)

— Gohar Rasheed (@GoharRsd) June 3, 2018
Obviously in order to stand out in front of your talented and well spoken co actors #KareenaKapoor & #SonamKapoor you'ld resort to a controversial statement to get the limelight. There seemed to be no better way for you, than talking about #Pakistan with hatred, (2/10)

— Gohar Rasheed (@GoharRsd) June 3, 2018
When you're promoting women empowerment and your own country bans Padmavat and wants the actress dead for playing a role but you still have the nerve to talk shit about Pakistan. Kindly stoop down to your level and enlighten us about your own country or should i? #SwaraBhaskar

— Aisha Saeed (@ayeshasaeed674) June 2, 2018
Furthermore, such sensational statements are an easy way to compensate for other shortcomings. In fact, this is quickly becoming a trend in Bollywood. When they don't have good stories, they come out with raunchy, obscene and sensational plots, with imaginary narratives on sexual openness or perversion as their central theme, for reasons that are more than evident in the sexually suppressed socio-cultural milieu of South Asia.
In this entire fiasco, Bhaskar comes out seeming not only like an opportunist, but also as someone whose awareness level is shallow when it comes to international affairs. The crass opportunism she has displayed is very characteristic of India's middle class and elite socio-cultural world.
Bhaskar has lived in Delhi. Her father has taught at the Jawaharlal Nehru University (JNU), India's left-wing bastion. In Delhi's upper middle class, it is a general trend to visit dargahs (shrines), accommodate for certain Islamic practices, praise Pakistan, advocate cultural exchange, and criticise the Rashtriya Swayamsevak Sangh (RSS) to project oneself as a diehard liberal and secular.
However, when the same group wants to appear nationalist, they start bashing Pakistan, as it is the most convenient choice. Through such gimmicks, they occasionally get the support of India's right-wing. Moreover, these days it has become very fashionable to sound nationalist and patriotic in India. Those who are not very comfortable with the rigid social restraints advocated by the Hindutva crowd on eating habits and sexual freedom, often resort to Pakistan bashing to prove their nationalist credentials.
It's just terrible & sad and & disappointing that educated, intelligent people in India have such a ridiculous Homeland-y view of Pakistan. Our women are ministers, rockstars, politicians, writers, athletes, scientists, Oscar-winners & Nobel Laureates.

Please read up.

— Mahwash Ajaz (@mahwashajaz_) June 2, 2018
came across this, was surprised & disappointed with what Swara Bhaskar had to about Pakistan
What happened in 3 years? You were supported in Pakistan. Pakistanis took to twitter to bash the ban on movie & got this in return
@ReallySwara#VeereDiWeddingpic.twitter.com/QEEQI41TTT

— . (@bbcriticpak) June 2, 2018
This serves many ends. It makes you nationalist without sounding communal, regressive, orthodox, or even religious. Hence, such opportunism is rooted in the subconscious of India's elitist and intellectual class. Most people belonging to such a crowd in India use buzzwords like feminism, liberalism, and LGBT activism, without actually knowing or meaning what they proclaim. Generally, it is a PR exercise and makes you look "cool" and more acceptable in the elitist ecosystem.
Further, Bollywood in general does not seem to like Pakistan a lot at the moment. Understandably, when talented artists like Rahat Fateh Ali Khan, Mahira Khan, Fawad Khan and Ali Zafar make forays into Bollywood, survival becomes a bit difficult for upstarts like Bhaskar.
On a more serious note, I would also like to clarify that using the epithet "failing state" for Pakistan is very common among Indians in general. It's very common here to come across people with absolutely no knowledge of international affairs passing grand judgments of Pakistan being a failing state. Of late, the element of future telling has also become common. Semi-literate media presenters invade primetime shows with their conspiracy theories and predictions of the dismemberment of Pakistan.
Swara Bhaskar has united Indians & Pakistanis. Both hate her now 😂 Bibi is an intellectual Jihadi. Wore a suicide belt of hypocrisy. Blasted her credibility. Just to unite the people of 2 countries. That's called sacrifice 🤑

— Eminent Intellectual (@padhalikha) June 4, 2018
I think we have been taught to believe we are superior because of our democracy, without realising how dysfunctional and distorted it is. People hardly display any awareness on the kind of progress Pakistan is making through infrastructure projects. The narrative is mostly biased, presenting Pakistan either as a colony of China or as a pivot of religious extremism. This perception deficit, or rather lack of sufficient understanding of the Pakistani state, society, and cultural ethos, is also present in India's strategic community and political circles.
This partly stems from the arrogance which prevented pre-independence Indian leaders from accepting the idea of Pakistan, and partly from a highly insular attitude and a false sense of superiority that prevails in India today.
However, if there is to be lasting peace between both countries, I think us as Indians first need to understand and appreciate Pakistan and find more of a common ground, rather than make salacious and aggravating comments for the sake of cheap publicity.