Since when is PTI's right turn a U-turn?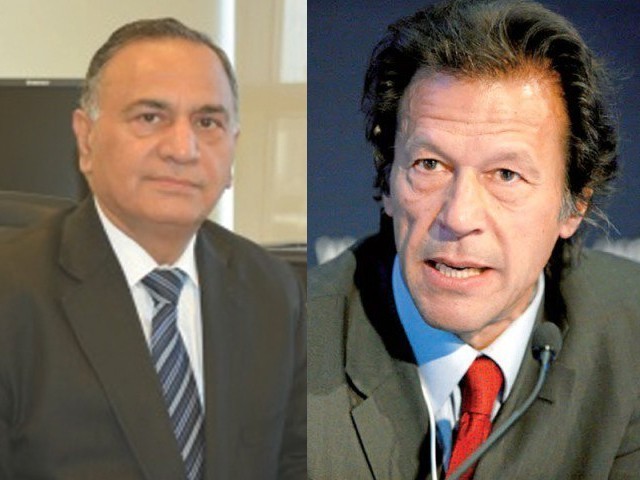 I can see social media platforms and news channels debating over Imran Khan's change of choice regarding caretaker chief minister for Punjab. The elections are near, and quite literally, the heat of it and the scorching sun can be felt. Let us take a step back and end the sudden "U-turn" debate that has taken the media and the people by storm.
The system says that the chief minister and the opposition leader are both to mutually decide on the name of the 'caretaker', who shall be in charge for three months. Now, let us emphasise on the aspect that this conclusion has to be agreed upon from both sides, and unless signed or stamped, can be altered if any loopholes or conflicting scenarios arise.
Coming back to the present tale, Nasir Khosa – a well-known name in the political world – was the name both parties agreed to. After a while, it came to be known that when Nawaz Sharif's Panama case was going on, he was called in an attempt to talk things out with his brother, who is a Supreme Court judge.
Things did not work out in Nawaz's favour back then, so why should they work out in his favour now, considering that evidence, even if rumoured, has come into account? Moving forward, the media also reported that Khosa wanted a post at the World Bank, and was told by Shehbaz Sharif to hold his horses, as he'd be given an important post in the near future.
Given the allegations and declarations being made, how is it not vital to reevaluate the decision of him being the caretaker?
Imran did precisely that: keeping into thought everything mentioned above, he took his decision back, noting the fact that no statement had been signed and the agreement was merely verbal in nature. Now, some beings who were excited to have Khosa on board have lost their temper, commenting on Pakistan Tehreek-e-Insaf's (PTI) decision to withdraw the name.
The story is simple and the turn is right, but of course, with all decisions come consequences and individuals seeking such opportunities, as can be seen now.
Let us take another example.
In Khyber-Pakhtunkhwa,when the opposition had an issue with Imran meeting the nominated chief minister, the PTI chief agreed to disregard the current decision and take new names aboard, because well, what's the issue in that? And now, if the same thing is happening in Punjab and PTI has agreed and accepted their calculations weren't right, what's wrong with disregarding Khosa's name, I ask the opposition?
Is it because Punjab is the real game?