Fry, bake or freeze: These iftar recipes will give delicious and easy a whole new meaning!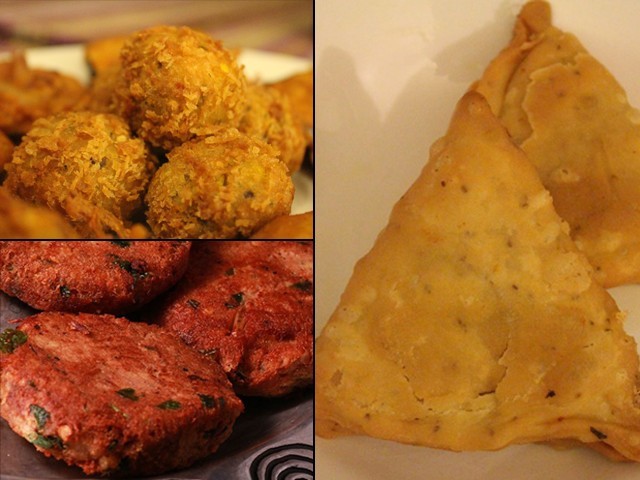 For me, fasting is like a reset button. It reminds me that I can still be whole without all the vast amount of consumerism I am involved in every day. It is also a reminder that I can do more with my time, my money, and my life if I wanted to. I can still be happy with little things in life.
This Ramazan, I invested my time in a weekend guest lecture for kids from slum areas. While I love my work, sometimes one needs an escape to breathe and get a better perspective on life, and this experience did just that for me. Teaching kids about the various benefits of healthy eating and watching their reactions while I described different kinds of food facts from around the world, was both priceless and endearing. I also discovered, much to my dismay, that the stereotype for beauty had somewhat corrupted these young minds. Young girls told me they skipped meals because they didn't want to become 'fat'. These self- deprecating, misogynist notions should be dispelled at every level.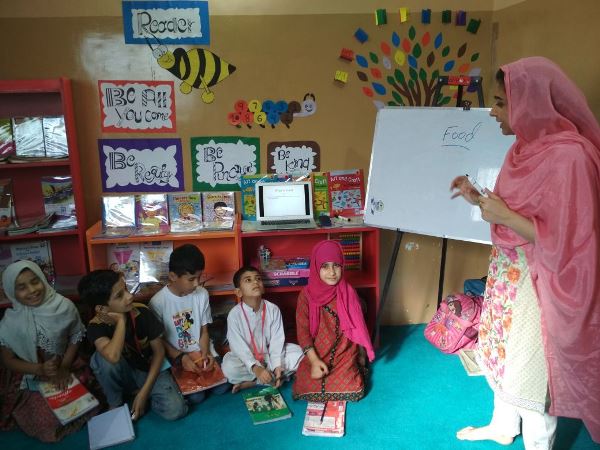 Even during the month of Ramazan, there are many girls who fast because they think they will lose weight as a result of fasting. But this is not even the purpose behind or spirit of Ramazan. This month is supposed to teach us control, patience and empathy; it isn't a way for anyone to starve and drop a few pounds. Moreover, starving oneself does more harm than good; it leads to over-binging which is dangerous to one's health.
Imagine how refreshing a glass of lemonade or a cup of mint tea would feel or how sweet a date would taste when you have been deprived of water and food from dawn. For millions of Muslims around the world, that is the satisfaction they feel when they sit down for iftar during the holy month of Ramazan. And in this day and age, when it is hard for families to come and sit together for a meal due to different timings, iftar is a nice time to sit down and ask about each other's day.
As the years have gone by, iftar has become simpler – at least in my household. Or maybe it has more to do with the reduced gap between sehri and iftar. I thought this was a general trend but then my colleagues, who are both from Kashmir, told me that iftar in their households back home has always been and still is a mega affair.
For this blog I decided to make items which can be made amass in advance and frozen beforehand. The fasts are so long and the weather so hot that come iftar time, making body and mind sync is no easy feat. Hence, the best thing is to have these goodies all prepared for frying, and have your table set in no time.
Samosas
You may think of the samosa as only a humble street snack, but it is much more than that. Samosas are the quintessential subcontinent street food. Although here's a  fun fact about samosas: they were brought to the subcontinent via traders from Central Asia.
Yes, it is convenient to go and buy these, especially in Ramazan when you have stalls in every nook and cranny, but it's much more hygienic making and frying them (or sometimes baking) at home; a lot of people now prefer making their own samosas at home given the rise in diseases and lack of hygienic means used by vendors! Moreover, it can be an activity that your kids can help out with easily as well!
Moving on to the recipe, people generally use ready-made puff pastry or samosa strips but I prefer homemade dough because I feel they are much lighter and healthier.
Ingredients:
For the dough:
Flour: 500 grams
Ghee: 1 cup
Water: 2 cups
Salt: ¼ tsp
Ajwain (carom seeds):  ½ tsp
For the filling:
Potatoes: ½ kg
Salt: as per taste
Garlic and ginger paste: 1 tsp each
Turmeric: ¼ tsp
Cumin: ½ tsp
Coriander Powder: 1 tsp
Red chilli flakes: 1 tsp
Green chillies: 3 (chopped)
Method:
For the dough:
1. Mix all the ingredients together to make the dough.
2. Roll out small circles and cut in semi-circles.
3. Form a cone pocket by folding each semi-circle to add the filling.
For the filling:
1. Boil potatoes and add all the remaining ingredients for the filling.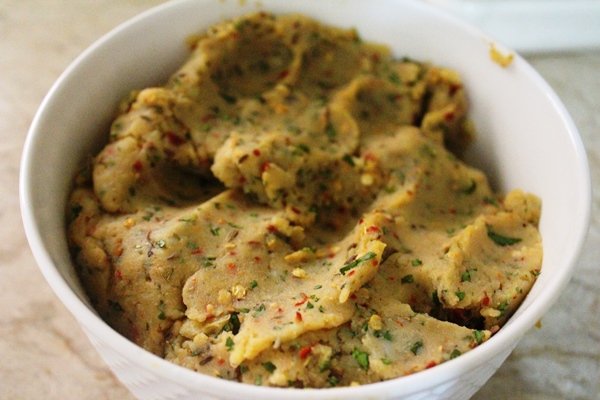 2. Fill in the pockets and seal.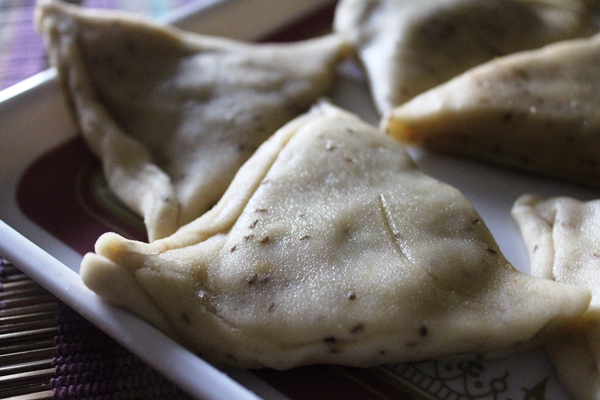 3. Fry in a bit of oil, or bake them, or airfry them.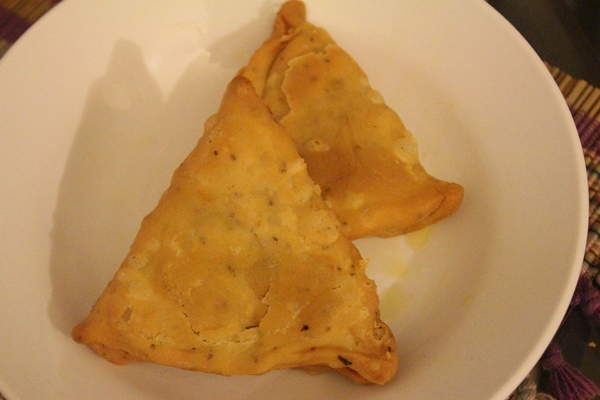 ---
Shami kebabs
Shami kebabs are the ultimate all-encompassing snack. They can either be served as a side dish with roti or rice or can be used in sandwiches and bun kebabs. And best of all, they can be served in both sehri and iftar ­– the former with a warm paratha and tea, and the latter with mint chutney!
Ingredients:
Mutton: 500 grams (cleaned and washed)
Channa dal (chickpea lentils): 3 tbsp (soaked in water for half an hour)
Green chillies: 3-4
Coriander leaves: 2 tbsp (chopped)
Salt: to taste
Red chilli powder: 1 tbsp
Ginger garlic paste: 1 tbsp
Cinnamon stick: 1
Elaichi (cardamom) powder: 1 tsp
Turmeric powder: ½ tsp
Oil for shallow frying
Water: 1 cup
Method:
1. In a pressure cooker, add the mutton and roast it for about two minutes.
2. Add the rest of the ingredients, including 1 tbsp of oil.
3. Pressure cook the whole mixture until the mutton is tender, or for about four to five whistles, on slow flame. Cook it until the water is absorbed completely.
4. Allow the mutton mixture to cool down completely and then blend into a fine paste. Let the mixture cool in the refrigerator for about 10-15 minutes so that the mutton paste solidifies.
5. You can either make the kebabs into whatever shape you want and freeze them, or you can freeze the whole mixture. When you want to fry, apply a little bit of oil on palms, take a small ball portion of the mutton dough, and make your kebabs of any shape. In case you have already made your kebabs and frozen them, just take them out and fry whenever needed.
---
Corn Balls
Sometimes, the usual iftar samosas and pakoras can get a bit boring. Enter these easy, delicious corn balls! They go well with any sauce and are light enough not to cause over-indulgence tummy pangs.
Ingredients:
Sweet corn: 1 tin
Mashed potatoes: 1 ½ cup
Knorr chicken cubes:  2 cubes
Fresh coriander: 2 tbsp (chopped)
Chilli flakes: 1 tbsp
Lemon juice: 1 tbsp
Green chillies: 2 (finely chopped)
Cumin seeds powder: ½ tsp
Bread crumbs: 2 tbsp
Oil for frying
For coating:
All-purpose flour
Eggs: 2 (beaten)
Bread crumbs
Method
1. Mix all the ingredients well and make small balls.
2. Coat the balls in all-purpose flour then in eggs and lastly in bread crumbs.
3. You can freeze the balls or fry until golden brown.
With these recipes, I hope you enjoy a carefree Ramazan!
All photos: Arhama Siddiqa