Does 'Life of the Party' have what it takes to be the next 'Bridesmaids'?
Actress Melissa McCarthy's cinematic collaborations with her husband, filmmaker Ben Falcone, may not have impressed critics thus far, but their movies have seen enough financial success to inspire the couple to continue making more comedies together.
Their new project is the upcoming Life of the Party, another offering from the duo's production company, On the Day. The pair is firmly in charge of this vehicle – the film has been directed by Falcone, written by Falcone and McCarthy, and stars McCarthy in the lead role.
The protagonist is Deanna (McCarthy), a 40-something woman in the process of getting a divorce from her husband (Matt Walsh), who has already moved on and shacked up with someone else (Julie Bowen).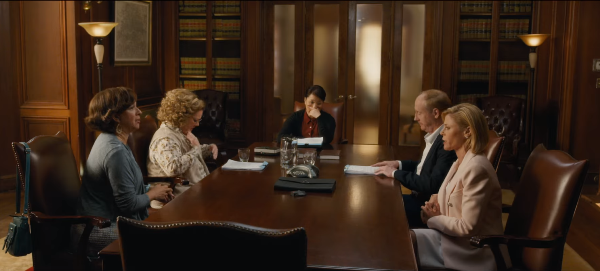 Trying to rebuild her life after the end of her 23-year marriage, Deanna realises she regrets not getting her degree and promptly decides to go back to college, ending up in the same school and class as her daughter (Molly Gordon).
Vowing to have the full college experience nonetheless, Deanna embraces this opportunity and ends up getting into all kinds of mischief.
McCarthy seems as charming as always in the trailer of the film, and some viewers – particularly women – might relate to her character, appreciating her predicament and decision to reinvent herself.
It's always great to see a project with both a female lead and a strong female presence in the supporting cast as well. The amazingly talented female cast here includes Gillian Jacobs, Maya Rudolph, Jacki Weaver and Debby Ryan, along with the aforementioned Gordon and Bowen. However, one does hope the focus isn't on rivalries amongst women, and that female camaraderie prevails instead.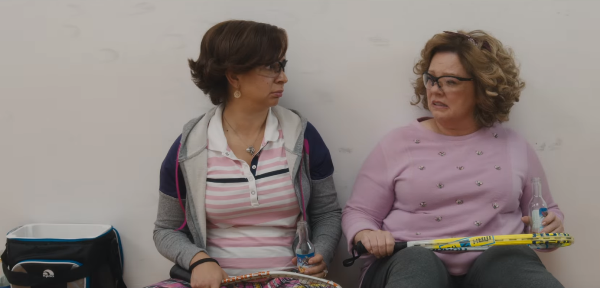 But while the movie seems amicable, the trailer of Life of the Party doesn't given us anything to get particularly excited about. The jokes aren't very amusing or memorable. The premise isn't very inventive either, and might remind movie buffs of the 1986 comedy, Back to School.
Maybe Falcone and McCarthy should consider working with other writers, because from the looks of it, it doesn't seem likely that Life of the Party will be the next Bridesmaids, which is a pity because we know how effective McCarthy can be when she has a good script to work with.
It may not seem like the most promising film of the summer, but we can still hope the movie delivers some laughs and amuses viewers.
Life of the Party will be in theatres on May 11, 2018.
All photos: Screenshots