Manchester Derby: Will the Red Devils stand in the way of City's early victory?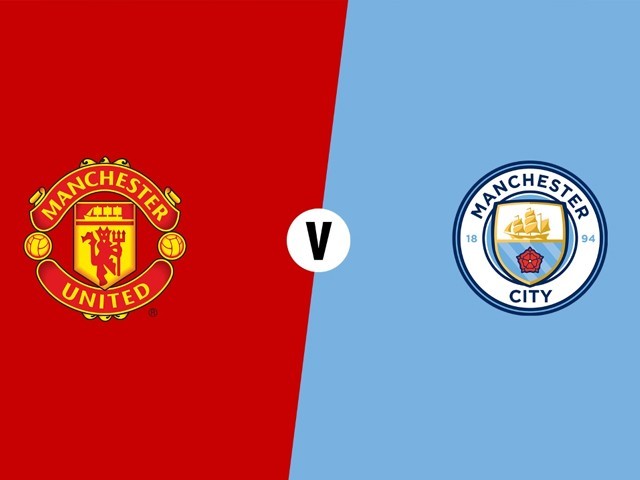 The upcoming Manchester Derby might not have any bearing on the title race itself, but there is still a lot riding on it. In their last meeting, Manchester City virtually dashed all hopes of their rivals to mount a challenge, with a win over their arch nemesis. Now, in a few days' time, they will have the chance to officially win the title at home against Jose Mourinho's men.
It does not get bigger than this, right?
Winning the title is one thing, but the satisfaction of doing it against your fiercest rival is easily an otherworldly experience.
Manchester City will lift the title sooner or later, but the Red Devils will be keen to delay the inevitable for a little while longer. Bearing in mind wounds are still fresh amongst the fans after being knocked out of the UEFA Champions League (UCL) by Sevilla, it will be appropriate to win back the trust of the fans with a statement win at the Etihad Stadium.
Although Manchester United have put up a better show this year, there is still a massive vacuum between the two Manchester clubs. This is partly due to the outrageously good team Pep Guardiola has managed to stitch together, but we also have to take into account the stubbornness of Mourinho.
On paper, there is quality on both sides, but there is a light years gap between the two Manchester Clubs on the points table, which is purely down to the philosophy of both managers.
Guardiola tends to bring the best out of his players by improving them through his coaching and stiff training methods, with the classic example being Raheem Sterling this season. Even if he spends a big wad of cash on players, it is astutely planned to meet the requirements of the team, and they are not just flashy buys.
Everyone knows Guardiola's sides will play only one system, involving an ultra-aggressive approach supplemented by possession based football, but funnily enough, teams still get battered by the Citizens. The team is now so well-drilled to play this forward looking style of football with intricate passing, they seem unfazed by whatever opponent they are facing.
On the other hand, I have no doubts Mourinho is one of the greatest tacticians of all time, but his methods are increasingly becoming outdated. He has the players to go toe-to-toe against any top side in the world, but that simply cannot happen if you hold your players back rather than adopting a more expansive approach. The effect is visible on players like Paul Pogba and Alexis Sanchez, who find themselves in less favourable positions in a pragmatic 4-2-3-1 setup used by the Portuguese.
Mourinho expects his players to follow his instructions to the letter, rather than being tactically flexible to make full use of the talent in his ranks. His defensive formations are only going to chip away at the status of United as one of Europe's elite clubs, as it is in contradiction with the attacking traditions of the club. He sticks to what he thinks is right, rather than showing adaptability with the changing dynamics of modern day football.
The only entertaining aspect of Manchester United these days is the hilarious press conferences held by Mourinho, which is an art he has clearly excelled in; but that matters little if you can't produce the goods on the field.
Despite being unlikely, Manchester United will be better off playing a high pressing game and taking a leaf out of Liverpool's win against City earlier in the Premier League this season as well as the recent Champions League clash. There is little point in sitting back and defending against a side of such high calibre, because there is a high probability somewhere down the line in the match, City will find a way through the block. Guardiola's players are extremely well organised and know how to find spaces in tight areas, aided by good ball control and vision in the final third.
Manchester United can't allow their neighbours to thrive in their comfort zone by dictating the tempo of the game. After the humbling at the hands of Liverpool in the first leg of the Champions League quarterfinal, it is reasonably certain Guardiola will rest some of his key players to keep them shipshaped for the second leg next week. This gives the visitors a chance to salvage some pride against the runaway leaders.
The home side will be looking to bounce back after the embarrassing defeat at Anfield, and there is no better way to build up confidence than winning against your old foes. Manchester City has a mountain to climb against Liverpool in the second leg in UCL, which is why they would not want to slip up once again before facing Jurgen Klopp's men.
Manchester Derby is always a massive occasion on the Premier League calendar, with a rich history of unforgettable moments. Be it Michael Owen's extremely late winner in 2009, or Vincent Kompany's title winning header in 2012, there is always a sense of expectation something spectacular is around the corner.
Hopefully, it won't be any different this weekend, as the two teams come face to face once again.