'Pacific Rim: Uprising' – Even robots fighting aliens cannot save this mediocre sequel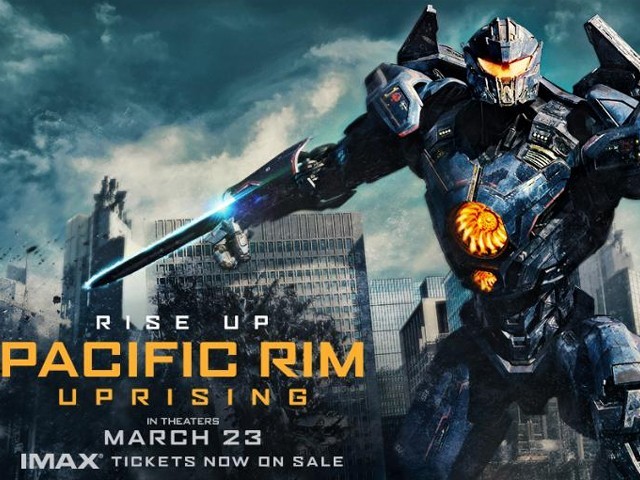 Most people are likely to not have much of a memory of watching Pacific Rim. It came out in 2013, and was a glorified B movie at best, which probably had the simplest and easiest pitch ever made to a movie studio: giant monsters versus giant robots.
However, Pacific Rim had a key factor working in its favour. A factor elevating it from the kitschy and forgettable B movie fare it could have been, to an original, stylish and genuinely fun piece of B movie mania (the differences may seem minor, but they were stark). This factor was the influence of writer/director Guillermo del Toro at the helm.
I've talked before about how every project of del Toro is a labour of love for him, and how he is a director who truly embraces his style, the art-form, and the genre he's exploring. A combination of both, as well as just enough plot, made Pacific Rim stand out as unique and fresh in the blockbuster movie landscape back then, but I doubt anyone expected there was anything there warranting a sequel.
Think again, because in Hollywood, the only thing deciding how many unnecessary sequels a film can get is box-office success, and in the case of Pacific Rim, there was plenty of success internationally. So unsurprisingly, we have Pacific Rim: Uprising, a film whose target market might in fact be the Chinese economy alone.
Ten years after the first film, Pacific Rim: Uprising shows a world in the aftermath of the events of the first film, where the Kaiju (giant monsters/alien invaders from another dimension) have been successfully defeated by the Jaegers (essentially giant robots). Now, the Jaegers are either scavenged off for spare parts, or used as a new form of law-enforcement by various world governments. With the original film's characters having either died or disappeared, Jake Pentecost (John Boyega) comes to the fore when the threat of a new Kaiju invasion seems imminent.
Son of Stacker Pentecost (Idris Elba) – whose heroic actions saved humanity from the Kaiju in the first film – Jake initially seems like the very opposite of his father, and as a washed-out pilot who sells old tech on the black market, he hardly inspires hope. However, as the Kaiju threat becomes more and more imminent, he is shepherded in by Mako Mori – played by Rinko Kikuchi, one of the few returning characters from the original film. He is made to realise his true potential, and teaming up with Scott Eastwood's Nate Lambert, he emerges as humanity's most promising hope against the Kaiju.
Pacific Rim: Uprising is, for the lack of a better way to describe it, a truly flawed and mediocre movie. It is impossible not to compare this with the first film, because it recycles so many of the same elements. Del Toro, and many of the actors from the first film, such as Charlie Hunnam, Ron Perlman and Elba as well, chose not to return for the sequel, and their lack of presence is clearly felt here.
Boyega steps-up as the lead, and while he is an immensely gifted actor, he fails to elevate the film with his charisma and snappy one-liners – as fun as they often are – or to distinguish his character from the carefree rebel archetype we are so used to seeing.
Likewise, TV director Steven S DeKnight, whose resume includes Spartacus and a couple of seasons of Daredevil, steps up to the director's chair. While he can stage some breathlessly fun action sequences, he doesn't have much of anything going for him or his quartet of screen-writers when it comes to writing or lending his disposable new characters some decent characterisation. In fact, one of the worst things about the film is the myriad of inconsequential sub-plots bubbling in the background, behind the cacophony of robot versus robot, or robot versus alien combat.
Don't get me wrong, Pacific Rim: Uprising is a lot of fun to watch. I mean who wouldn't want to see giant robots laying the smack down on giant monsters? But the fact of the matter is that Pacific Rim already did the same in a far superior way, and it actually gave us just enough from the story and characters to invest in.
This film could have been much more about the world it is set in, which I thought was a major missed opportunity in the first film. But Pacific Rim: Uprising has none of that, just a few fun action sequences held together by some semblance of a plot.