A Wrinkle in Time: A sweet-less sugar cream pie you never want to taste again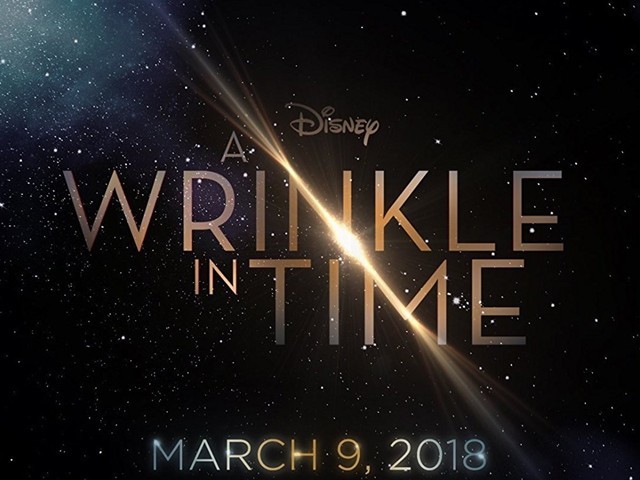 Middle of Nowhere (2012), Selma (2014) and 13th (2016) famed Ava DuVernay is the first African-American director whose work has been nominated for numerous awards, including the Golden Globes Award. This year, she is back with a $100 million live-action, sci-fi fantasy film, A Wrinkle in Time.
Based on the fiction writer Madeleine L'Engle's 1962 classic novel of the same name, A Wrinkle in Time is a heartless and clumsy film that covers a tussle between the virtuous and the corrupt. L'Engle in her novel adroitly epitomised the immoral and sinful entities with black objects and dark phenomenon. Her book's evil characters exhibit their evilness through their red eyes, while the morally upright chaps are actually illustrated by light. They are immersed in a continuous melee with blackness or sinful individuals. In their quest to defeat the darkness, the defenders of light use tesseracts to pass through time and space.
The story revolves around a 13-year-old Meg Murry, played by Storm Reid, who was a smart intelligent girl but became depressed and unsocial since her world renowned astro-physicist father, Dr Alex Murry (played by Chris Pine), disappeared. Her physicist mother Dr Kate Murry (played by Gugu Mbatha-Raw) fails to understand the reason behind her rough attitude. Before the disappearance of Alex, Meg's parents were working on a theory about space, time and mindfulness.
Meg's younger brother, six-year-old Charles Wallace (played by Deric McCabe) introduced the family to a mysterious yet sparkling lady Mrs Whatsit (played by Reese Witherspoon) who mostly talks in axioms and enigmas.
Meg and Charles come across two strange confidants of Mrs Whatsit; Mrs Who, played by Mindy Kaling, and Mrs Which, played by Oprah Winfrey. The three mysterious cum supernatural women promise to help Meg find her father. They disclose that his life is in danger from the dark evil cloud known as The Black Thing.
Charles, Meg and her class fellow Calvin O'Keefe (played by Levi Miller) travel to a distant planet through a tesseract to find their father. At the new planet, Camazotz, the children uncover the truth about a numinous creature (evil) known as IT. The rest of the plot revolves around the children's struggle to beat the darkness and rescue their trapped father from the evil force as soon as possible.
DuVernay purposefully used high-tech to craft a strikingly extravagant set design in order to captivate the audience. She also hurled the spiritual implication in a more colour-blind approach. The central storyline appears more about faith-based things. As a skilled director, she throughout her movie compelled not only the characters but also the spectators to ascertain few life experiences and moral values that are truly significant in life.
Director and writer of applauded Frozen (2013), Jennifer Lee, along with Jeff Stockwell, wrote the screenplay for the film. However, both the screen writers failed to convey the essence of the novel. Their approach to deliver the conceptual lucidity and forethought of the novel diminished the film's plot to a bit of confusing jiffies.
The plot is wholly barren of any thrill or suspense. The weak storytelling discovers all sorts of solutions too hurriedly in the movie. Thus, it kills all the excitement and trepidation of the viewers. The handful of characters keep on muffing and their re-occurrence is unanswerable, which leaves the audience completely puzzled.
As far as the performances are concerned, it seems that racially diverse artists are pressed to deliver dialogues in a more monotonous manner instead of musical emissions. Reese Witherspoon, who looked completely engrossed in her character, was still not able to deliver an impressive performance. The rest of the cast, including Oprah Winfrey, delivered dialogues in calculated and snoozing pitches. Deric McCabe adeptly played his character and enhanced the overall effect by adding liveliness to Charles' intelligent aura.
Taking everything into account, A Wrinkle in Time is an overstated, interstellar tale, flavoured with a determined and stimulating illumination of a multi-ethnic life. Unfortunately, its adventurous anecdote doesn't resonate well. The weak screenplay didn't help in character development.
The focus on important issues like distinctiveness, self-esteem, devotion, bullying are some positive things in the film. Otherwise, the movie is neither "a cup of tea" for adults nor for kids. It is too shallow for mature filmgoers and half-baked for children.
If you are a fan of all-time favourites Wizard Of Oz, Alice In Wonderland and Oz the Great and Powerful, then DuVernay's A Wrinkle in Time will be a sweet-less sugar cream pie that you would never want to taste again.

All photos: Disney