'Hurricane Heist' seems like a messy mix of 'Fast and Furious' and 'xXx'
Director Rob Cohen helmed some iconic movies like The Fast and the Furious and xXx in the early 2000s, but since then, he has not been a part of something as remarkable as his previous works. With Hurricane Heist, the director clearly aims to replicate his past fortunes, which is quite a tough feat to achieve given his earlier body of work.
The plot of Hurricane Heist revolves around two brothers, Will and Breeze, played by Toby Kebbell (Dawn of the Planet of the Apes, Warcraft) and Ryan Christian Kwanten (True Blood) respectively. Joining the two is treasury agent Casey, played by Maggie Grace (Lost, the Taken trilogy).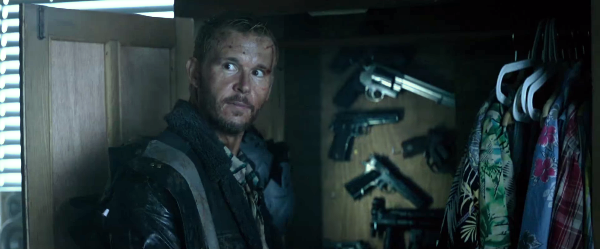 These three are the only ones standing between a group of robbers who have their eyes set on the town of Gulfport, Alabama, where the Federal Reserve stores its old money before shredding it. At this particular moment, the facility holds $600 million. The robbers have planned their heist in accordance with a category five hurricane, which is about to hit the town and will be the perfect cover for their escape.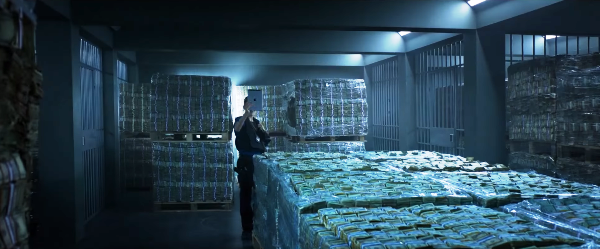 There is no other way to describe the 130-second long trailer other than as a huge mess. The plot is hard to make out, and all we get to watch are cars exploding and guns shooting. The acting talent at hand is not that talented, to be honest, and the movie looks like just another dull CGI fest which doesn't even have a decent enough CGI scenes. All the scenes with the hurricane look pretty fake, with the visuals only comparable to those superhero shows that used to air on Starplus.
What works for the trailer, though, are some good stunt sequences involving cool vehicles of all sorts. There is a particular scene where the two brothers are seen jumping off of a car and onto a loader truck, which is quite the sight. It's nothing ground-breaking, but it sure is something in this otherwise empty trailer.
Should we expect this film to spawn a series of sequels that go on to become a sensation, like The Fast and Furious franchise? Not at all. Is this another xXx in the making? Not even close.
Hurricane Heist tries to mix the formulas of Cohen's past successful movies. It has a heist involving cars and high speed chases, a marquee of Fast and Furious, extreme stunts taken right out of xXx's playbook and has a hurricane to make things thrilling. However, in an attempt to create a perfect blend, the director might end up delivering an abomination.
Nothing really works for Hurricane Heist, except for its fast-paced and average action sequences. Other than this, the trailer is a major let down and will not interest audiences enough to go watch the movie in the theatres.
Hurricane Heist releases on March 9, 2018.
All photos: Screenshots