Skyscraper seems similar to Die Hard and definitely worth every buck!
After seeing him going on a rampage against creatures of enormous sizes, Dwayne 'The Rock' Johnson can now be seen jumping off of huge buildings in Skyscraper, according to its trailer, which debuted during the Super Bowl.
Johnson doesn't do much wrong – Baywatch being an obvious anomaly – when it comes to choosing films to star in. He has everything – fans love him and all of his movies wreak havoc at the box office. So, it's quite understandable that he has his own popcorn flick lined up for release this summer.
The plot revolves around Will Ford (Johnson), a former FBI hostage rescue team leader and war veteran who now spends his time assessing the security for skyscrapers after losing his left leg during his service. He's a devoted family man with a wife, played by Neve Campbell (Scream, House of Cards), and two daughters.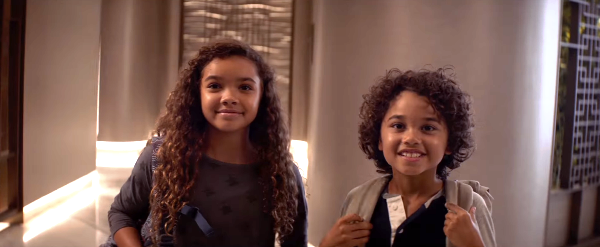 Things, however, take a turn for the worse when the tallest building in the world (located in China) catches fire, and the blame falls upon Ford himself. To make things worse, his family is also trapped in the building at the time. Against all odds, Ford has to not only rescue his family, but secure the skyscraper as well.
The trailer seems straightforward and simple, yet intriguing.
Johnson is shown as a family man living the dream, but as things change, we get to watch him at his weakest, as he is unable to comprehend what is transpiring in the enormous building he was hired to protect. We get glimpses of heavily armed men who have taken upon themselves to turn the tall structure into a battle zone, setting fires and detonating bombs.
We have been lucky enough to witness Johnson do some spectacular things on the big screen, and this offering looks as if it will not disappoint in that domain either.
It's quite obvious that Skyscraper has a premise similar to that of the original Die Hard (1988), in which Bruce Willis is trapped in a building trying to avert a hostage situation and rescue his wife from German terrorists. However, if there is anybody who can pull off a Die Hard in China, it is definitely Johnson, and judging by the trailer, he's doing a pretty good job at it as well.
If Skyscraper manages to capture even a fraction of the essence of Die Hard, then it'll be worth the ticket price. Nonetheless, even if it turns out to be lacklustre, who in their right mind wouldn't want to go and watch the people's champ standing atop a massive crane and leaping towards a skyscraper?
At the moment, Johnson is flying high after the success of his last release, Jumanji: Welcome to the Jungle, which is still racking in moolah and getting worldwide critical acclaim at the same time. Hopefully, Skyscraper will be yet another feather in whatever enormous cap Johnson gets to wear.
Skyscraper releases on July 13, 2018.
All photos: Screenshots