Can Ant-Man and the Wasp surpass its prequel, or will it be a case of one and the same?
Back in 2013, when Paul Rudd was cast as Ant-Man, a relatively unknown superhero, fans were quite sceptical about watching an entire movie about a man whose powers were comparable to an ant's abilities. But fortunately, Rudd's dedicated performance, a well-written, comical script and a talented supporting cast helped the movie gain worldwide praise and rack in plenty of moolah. Three years later, the trailer of its sequel, Ant-Man and the Wasp finally dropped.
Rudd, like he did in the prequel, has co-written the screenplay. Most of the cast has returned for the sequel with Walton Goggins (The Shield, Justified), Laurence Fishburne (The Matrix trilogy), Hannah John-Kamen (Killjoys) and Michelle Pfeiffer (Scarface, Batman Returns) being the new additions.
The trailer, clocking at around 100 seconds, is dazzling. The story picks up from Civil War,  where Scott Lang (Rudd) is taken as a fugitive after he was broken out of jail at the end of Civil War. His actions have landed him into hot water and the FBI are onto him. Not only him, but they are keeping tabs on people he is close to, which includes Hank Pym (Michael Douglas) and Hope van Dyne (Evangeline Lily). This leads to the three of them going on the run. But the FBI isn't the only one interested in finding them; they are also being pursued by a group of weapon-wielding motorcycle riders.
What is interesting is that we finally get to watch Hope (Lily) suit up as the Wasp and kick butt while elegantly dodging knives in her winged avatar. In one of the scenes, watching the Wasp in all her glory, Scott realises his suit doesn't have wings or blasters so he asks Hank,
"So, I take it, you didn't have that tech available for me?"

"No, I did," Hank replies.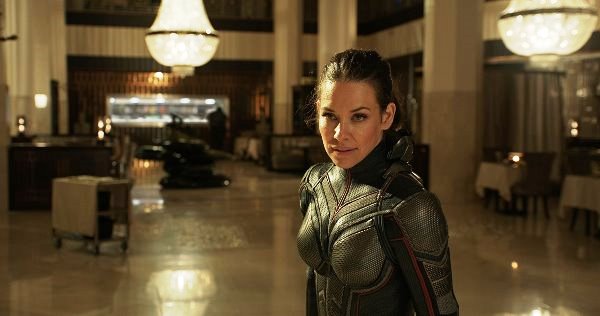 Such humorous dialogues and solid chemistry between the cast are what made the first movie a hit and fortunately the trailer of the sequel indicates that this movie captures these traits as well.
In another scene, Hank is seen shrinking a 10-floor building to the size of a small suitcase. You don't get to see such mind-boggling scenes in other movies. The action sequences are top notch and the visual effects are spectacular, after all, a movie about shrinking and enlarging needs to be visually appealing.
The trailer also shows that compared to the previous film, the sequel has higher stakes and our heroes have a lot more to lose which makes the flick more intense and fun. We get a peek at one of the villains, Ghost (Kamen), but not much is revealed about her motives and abilities. Unfortunately, we don't get to see Goggins' Sonny Burch who's another villain and we only get a glimpse of Michael Peña's Luis who was such a delight in the first instalment.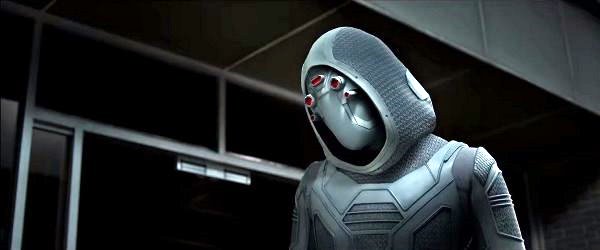 The trailer proves that the 20th entry in the Marvel Cinematic Universe has all the ingredients to become yet another critical and commercial success for Marvel Studios.
The movie releases on July 6, 2018. It is a long wait, but I am sure it would be worth it.
All photos: IMDb